WellPoint Insurance Coverage for Opiates/Opioids
Does WellPoint Cover Opiate/Opioid Addiction Treatment?
Yes, they do. The Affordable Care Act (ACA, also known as Obamacare) requires health insurance companies to cover mental health and substance abuse just like they cover other medical events. Before the ACA was law, insurance companies didn't have to offer coverage for substance addiction treatment. Even if they did, it was often sub-par. Thanks to the ACA; substance abuse coverage is now up to par with regular medical coverage.
A Scary Statistic
Opiate/opioid addiction is a serious problem in the United States. According to drugabuse.gov, 1 in 15 people who take non-medical prescription pain relievers (such as opiates/opioids) will try heroin within 10 years.
What Types of Treatments Does WellPoint Cover?
WellPoint Insurance for opiates/opioids addiction treatment includes coverage for; inpatient treatment, outpatient treatment and aftercare treatment. However, they do not cover wilderness treatment programs.
How Much of Addiction Treatment Does WellPoint Cover?
Obamacare requires health insurance companies to provide substance abuse benefits similar to the regular medical benefits they provide. If you purchase a policy with comprehensive coverage, you'll have comprehensive coverage for addiction treatment. If you choose a policy that requires you to pay a high percentage of medical costs out of your own pocket, your addiction treatment coverage will be more expensive.
When My Addiction Treatment Coverage Limit Has Been Reached, Can I Pay for More Treatment Myself?
While substance abuse treatment coverage may not be limited to a specified dollar amount, the number of days you'll receive benefits for could be. If this is the case, and you require more treatment that WellPoint pays for, your are welcome to pay for further treatment out of your own pocket.
Outpatient Rehab Treatment vs. Inpatient Rehab Treatment
"Before Obamacare was law, insurance companies didn't have to offer coverage for substance addiction treatment."

According to SAMSAH's most recent TEDA study, 40 percent of addicts finished their outpatient treatment and 44 percent finished their inpatient treatment.
While treatment completion is similar for both types of treatment, there are very few recent studies that give accurate statistics on the differing success rates between the two.
There's an ongoing debate as to which type of treatment is more effective; outpatient or inpatient. On one hand outpatient treatment allows an addict to access recovery resources on a daily basis, while they resume daily activities in their natural environment.
This allows an addict to adapt to their environment, arguably giving them a better chance of success. On the other hand, certain addicts may not be able to control their addiction while resuming daily activities in their natural environment.
This is the argument in favor of inpatient treatments because they totally remove the addict from their unhealthy environment for a length of time.
Should I Choose a Residential Rehab Center?
If an addict is deep in their addiction, has inescapable social ties or has unsuccessfully tried outpatient rehabilitation, the next logical step could be to receive treatment in an inpatient rehab center. Review the different treatment options with your doctor or therapist. They'll help you determine the most appropriate treatment for your situation.
Take Our "Am I a Drug Addict?" Self-Assessment
Take our free, 5-minute "Am I A Drug Addict?" self-assessment below if you think you or someone you love might be struggling with drug addiction. The evaluation consists of 11 yes or no questions that are intended to be used as an informational tool to assess the severity and probability of a substance use disorder. The test is free, confidential, and no personal information is needed to receive the result.
Will WellPoint Pay for Out-of-State Treatment?
They may or may not. This depends on whether your specific plan has out-of-network coverage or a network in another state. If it does, WellPoint may pay benefits for out-of-state treatment centers.
However, if your plan is an EMO or HMO type plan, your benefits may be limited to in-network treatment centers. Unless your plan offers in-network coverage in another state, you won't receive benefits if you use an out-of-state treatment center.
Does WellPoint Pay for Private or Luxury Treatment?
WellPoint doesn't cover either. The majority of the time, this type of treatment is not considered "medically necessary" in order to recover.
What Does Executive Treatment Offer Over Standard Rehabs?
Executive treatment allows business professionals to conduct business while they rehabilitate. They are able to maintain contact with the outside world by making phone calls and using the internet.
Often times recovering addicts can work from their room or from a central business office in the facility. Many executives & celebrities choose this option to maintain their businesses through recovery.
What Treatment Lengths Will WellPoint Cover?
In most cases, WellPoint will limit the number of treatment days they'll cover each year. Standard treatment lengths are; 30 days, 60 days, 90 days, 180 days and 365 days.
While WellPoint doesn't limit their addiction treatment benefit to a specific length, they will coordinate with your medical professional to determine the number of days of treatment they'll pay for.
I Don't Have Health Insurance. What are My Options?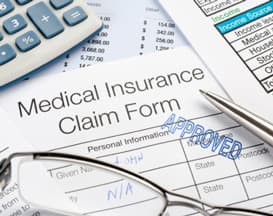 If you are ready to get help but don't have health insurance coverage, here are a few treatment options to explore.
Paying for Treatment with a Credit Line – Because some recovering addicts find themselves without health insurance, many treatment centers offer in-house and outside credit lines.
Government Programs for Substance Abuse – Most states in the U.S. offer support for recovering addicts. Check with your state or city government to find out what treatment or recovery options they offer. Also, check with your state's Department of Human Services. They will direct you toward options that are available.
Local Church-Sponsored Support Groups – Many churches offer recovery programs and/or different types of support for recovering addicts. Ask family or friends what their churches offer. Make phone calls to churches in your area, or do a bit of research online to see what's available.
Call Our Helpline and We'll Help You Determine Your Options
If you are having problems with opiate or opioids addiction and you'd like help, please call us at . We'll help you determine the options available to you.
Questions and Answers
If I Use my Substance Addiction Treatment Benefit, Will It Raise My Premium?
No it will not. Obamacare contains protections against this situation. Before Obamacare, health insurance companies were able to use your claims and health history to determine what your premiums would be. Now, they are prohibited by federal law from doing that. They are only allowed to use your age, the area in which you live and your tobacco status to do so.
Will WellPoint Cover Several Treatments?
WellPoint coverage for opiates/opioids addiction rehab/treatment is limited to one treatment per year, unless otherwise pre-approved. However, each calendar year (January 1st – December 31st) your benefit will reset and you'll have access to it again.
Does WellPoint Pay for Aftercare?
Aftercare will be covered it's been pre-certified by WellPoint.
Has Obamacare Changed Drug Addiction Treatment Coverage?
It has improved it. Before Obamacare was law, there was nothing requiring insurance companies to cover treatment for drug addiction. Obamacare requires insurance companies to cover mental health and substance abuse in the same way they cover other medical situations such as; hospitalization, emergencies and major diagnostic tests.
Disclaimer: The information above does not guarantee benefits. If you have questions about WellPoint insurance for opiates/opioids addiction rehab, please call us at .
More resources about
WellPoint Insurance Coverage for Opiates/Opioids

: