ComPsych Insurance Coverage for Drug & Alcohol Rehab
Does ComPsych Cover Detox Services?
"ComPsych will cover 80 percent of the hospitalization costs at network facilities and 60 percent of the costs at non-network hospitals."
If you or your loved one have an addiction that requires a detox treatment before rehabilitation can get under way, ComPsych will cover 80 percent of the hospitalization costs at network facilities and 60 percent of the costs at non-network hospitals. However, you'll first need to contact ComPsych's Member Assistance Program to have the treatment preapproved before being admitted, or else you'll have to pay all the costs out of your own pocket.
Does ComPsych Cover Addition Rehab?
ComPsych insurance plans cover some forms of drug rehabilitation, provided they've been preapproved. If you require hospitalization or outpatient treatment, ComPsych will cover 80 percent of the costs at network providers and 60 percent of non-network provider fees. However, you'll usually first need to undergo up to five free counseling sessions with a ComPsych counselor to determine what treatment is needed.
The amount of coverage you have can vary widely based on your state of residence, whether the facility is in- or out-of-network, the length of your stay, and your insurance plan level. The cost of drug and alcohol addiction treatment will vary from person to person and will also depend on the rehab center, the type of program attended, and specific services received.
What Rehab Centers Take ComPsych Insurance?
American Addiction Centers (AAC) has various rehab facilities around the country that provide drug and alcohol rehabilitation. If you have a ComPsych insurance plan, the following AAC facilities accept ComPsych for drug and alcohol addiction rehab.
Recovery First Treatment Center: Located in Hollywood, Florida, Recovery First treats substance use disorders by combining evidence-based therapeutic modalities with top-level care. Recovery First provides a personalized continuum of care including detox services, residential treatment dual-diagnosis treatment, intensive outpatient services, outpatient services, and telehealth.
Sunrise House Treatment Center: Located in Lafayette Township, New Jersey, Sunrise House provides treatment for people suffering from substance abuse from a medical and holistic standpoint. With various evidence-based therapeutic interventions, personalized care is provided through detox, residential treatment, dual-diagnosis treatment, and outpatient services.
There are various treatment programs for individuals struggling with drug or alcohol addiction, so don't give up if the first program you check out doesn't meet your individual needs. There are rehabs near me that can provide the treatment you need. Check out the directory to find a list of facilities and programs. You can search by location and filter by ComPsych insurance.
Addiction Treatment Length ComPsych Will Cover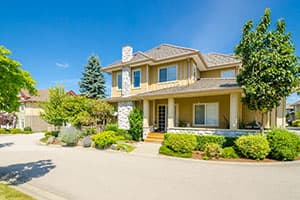 The actual duration or length of treatment covered by ComPsych insurance plans depends on what level of treatment your ComPsych counselor determines is necessary after your discreet, confidential counseling sessions. For private inpatient and hospital services, ComPsych will normally cover up to 180 days per calendar year. The length of outpatient services covered is usually not defined by number of days, but instead determined based on a maximum dollar amount, so it could vary depending on how much the provider charges for each outpatient visit.
Specialty Alcohol and Drug Treatment Through ComPsych
Many executives and other high-level employees desire rehabilitation through an exclusive or luxury rehab facility. However, ComPsych doesn't cover residential treatment programs such as this, but you should still be able to find the right facility with all the amenities required to make your addiction treatment successful.The facility you choose will have a major impact on how successful you are at overcoming your addiction, so it's important to do some research and choose a facility that can tailor a treatment program to suit your specific addiction and needs.
Insurance for Inpatient Addiction Treatment vs. Outpatient Addiction Treatment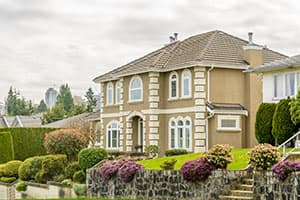 ComPsych covers 80 percent of costs at network inpatient and outpatient treatment facilities, and 60 percent of the fees charged by preapproved non-network providers. In addition, it also covers the same percentages of the fees charged for outpatient testing and intensive treatments. The only treatment not covered by ComPsych insurance plans is residential facilities. Nonetheless, you should still check to see what facilities are covered as part of your plan as you might be able to find exactly what you're looking for, and it will also prevent you from having to pay all the costs out of your own pocket by ensuring you get all treatments preapproved by ComPsych.
---
---
---
---
More resources about
ComPsych Insurance Coverage for Drug & Alcohol Rehab

: