American Addiction Centers Reviews, Ratings and Rehab Facilities
American Addiction Centers Rehab Facilities
American Addiction Centers facilities are available across the country. Our recovery programs provide comprehensive alcohol and drug addiction treatment for those suffering from a substance use disorder. All types of patients are treated, including those with comorbid mental health conditions, such as bi-polar disorder, anxiety, depression, schizophrenia, and post-traumatic stress disorder (PTSD).
American Addiction Centers rehab facilities use an assortment of therapies to provide patients with a thorough treatment program that best suits their individual needs. The multidimensional treatment teams consist of experienced and certified addiction professionals.
This page includes the following information about American Addiction Centers:
Facility reviews and ratings.
The cost of addiction treatment programs.
How the reviews can help you make an informed decision.
A list of American Addiction Centers rehab facilities.
Ratings and Reviews by American Addiction Centers Locations
South – Florida and Texas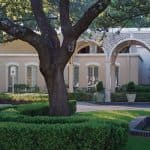 Greenhouse offers a secluded environment for you to recover in private. The luxury facility has so much to offer, including art therapy, various recreational activities, and outpatient services. You'll have access to different types of therapies, including solution-focused, rational emotive behavior, and trauma-focused therapies.
Url: https://rehabs.com/listings/greenhouse-treatment-center-1868084797/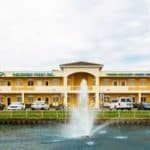 Recovery First focuses on denial management, relapse prevention, and post-acute withdrawal syndrome. The programs promote personal responsibility and are reality-based, designed to promote long-term sobriety.
Url: https://rehabs.com/listings/recovery-first-treatment-center-hollywood-2516173006/
The treatment programs offered at River Oaks focus on empowering you by looking at your spirituality, mindset, and physical wellbeing. You will get a personalized treatment plan that takes into account your specific life circumstances that surround your addiction.
Url: https://rehabs.com/listings/river-oaks-treatment-center-1250126437/
East – Rhode Island and New Jersey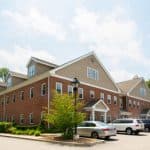 Clinical Services of Rhode Island in Greenville specializes in individualized treatment plans, aftercare, family programs, and medical detox. The staff at this facility can also help you with planning an intervention for a loved one.
Url: https://rehabs.com/listings/adcare-rhode-island—greenville-2996060473/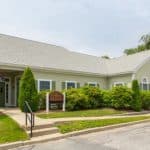 The Portsmouth location of Clinical Services of Rhode Island specializes in cognitive behavioral therapy (CBT) as well as individual therapy. Both of these are critical when recovering from a drug or alcohol addiction. Dual diagnosis is also treated at this facility.
Url: https://rehabs.com/listings/adcare-rhode-island—portsmouth-4294458831/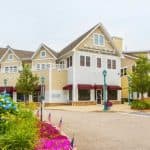 The South Kingstown Clinical Services of Rhode Island location specializes in dual diagnosis/co-occurring disorders treatment. Here you'll receive psychiatric treatment for your mental or emotional illness, in addition to the usual drug and alcohol rehab services. This center also provides detox treatment and outpatient services.
Url: https://rehabs.com/listings/adcare-rhode-island,-kingstown-3433116903/
Sunrise House is a private and secluded addiction rehab facility with a relaxing view of the mountainside. The center specializes in both residential treatment and intensive outpatient treatment (IOP). There is an onsite registered dietician and a certified fitness trainer available to all patients.
Url: https://rehabs.com/listings/sunrise-house-treatment-center-3844731642/
West – California and Nevada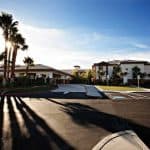 At Desert Hope, you will learn to stop abusing substances and manage your addiction through the help of expressive arts therapy, a wellness focused curriculum, and skills building. This facility is LGBT friendly and was a 2014 HRC Leader in LGBT Healthcare Equality.
Url: https://rehabs.com/listings/desert-hope-treatment-center-3435611194/
Located in a luxurious and relaxing treatment setting, Laguna Treatment Hospital is suited for those requiring higher levels of care and monitoring on their road to recovery. If you need a more structured program, Laguna Treatment Hospital could be the one for you.
Url: https://rehabs.com/listings/laguna-treatment-hospital-1059292412/
What Is in an American Addiction Centers Review?
American Addiction Centers reviews are available to inform you what each treatment program has to offer and what the recovery program experience will entail. At the top of each page you will find the treatment facility's phone number, address, and website listed. The review page also displays the facility's overall rating out of 5 stars, averaged from 3 different categories:
Treatment effectiveness.
Accommodations and amenities.
Meals and nutrition.
Additionally, you may add your own review as well as read all alumni reviews for that treatment center.
Treatment Center Setting
This section will provide you with an idea of the rehab setting. Examples include:
Executive.
Luxury.
Mountains.
Residential neighborhood.
Resort.
Beach setting.
Private/secluded.
Philosophy
Each recovery center has its own philosophy concerning how addiction and mental health conditions are treated. Some may use a more traditional approach, while others may utilize holistic or alternative approaches. Others may use a combination of the multiple ideologies.
Areas of Specialization
Every treatment facility specializes in certain treatments, and the review page provides you with information concerning each rehab's area of expertise. Examples include:
Support groups.
Animal therapy.
Dual diagnosis treatment.
Residential treatment.
Medical detoxification.
Creative arts therapy.
Holistic therapy.
Cognitive-behavioral therapy (CBT).
Facility Highlights
This section lists the American Addiction Centers treatment facility's notable services, such as:
LGBT groups.
Yoga and massage.
Aqua therapy.
Personal trainers.
Accreditations.
High staff-to-patient ratio.
Grief and loss support groups.
Exercise therapy.
Chronic pain treatment.
Facility Center Details
This provides you with information concerning the rehab facility's services and accommodations, including:
Dual diagnosis treatment.
Outpatient services.
Pet friendly.
Private rooms.
Detox services.
Men only.
Women only.
Day school.
Sober living home.
Behavioral disorder treatment.
LGBT-friendly.
Accreditations/License
This section details the accreditations and licenses of the recovery facility. It's critical that you ask treatment centers what their accreditations are and what certifications they require staff to have.
Meet the Staff
Members of the staff are identified by name, position, credentials, and biography. You can learn more about the people that will be helping you through your recovery, including their specific qualifications.
Facility Ratings by Category
You can view the recovery facility's ratings by different categories, such as:
Facility administration.
Facility offerings.
Individual counseling.
Group counseling.
Rehabs Editorial Review
Rehabs editors provide you with an overview of the recovery program, what to expect, the cost, and what alumni and loved ones have to say about the facility.
User Reviews
You can read reviews posted by alumni that completed the treatment program in this section.
American Addiction Centers Cost of Rehab
Each American Addiction Centers rehab review provides up-to-date information about how much the recovery program costs. Some rehabs list the cost per month, while others include the price per day, per 30 days, and per 90 days.
It's important that you understand the cost may change depending on the length of your program and your specific needs. It also states which kinds of payment are accepted by the program and which are not. For example, a review may list whether:
Insurance is accepted.
Medicare or Medicaid is accepted.
Financing options are available.
This is useful when narrowing down your options for treatment, as some programs may be more affordable than others.
How Can I Use Reviews to Choose a Rehab?
Reviews can be very helpful when choosing an American Addiction Centers rehab facility to attend. Everyone has different preferences and priorities when it comes to choosing a treatment program. You can sift through the reviews to choose programs based on program rating, philosophy, amenities, services, setting, specializations, accreditations, and more.
How the Reviews Can Help You
American Addiction Centers reviews are detailed, providing you with all the information you need to make an informed decision about which treatment program to enter. Treatment styles vary and what works best for another individual may not be beneficial for you. It's crucial that you consider your own beliefs and needs when selecting a drug and alcohol recovery center.
Using the American Addiction Centers reviews, you can educate yourself on the ideologies and therapeutic interventions of various recovery programs while reading what real people have to say about their rehab experiences.
Recommended Addiction Treatment Articles
View Reviews by Individual Treatment Centers