Addiction Treatment Program Resources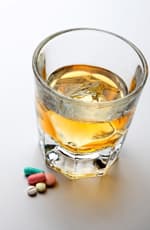 Drug and alcohol addiction affects homes, businesses, churches, the streets and communities. It leads to lost lives, destroyed families and lost jobs – among a host of other issues. However, the proliferation of addiction treatment facilities across the United States means treatment is available and recovery is possible. Hospitals, drug and alcohol rehabs, and mental health centers are all specialty facilities that treat drug addiction.
Drugabuse.gov describes addiction as a complicated ailment characterized by powerful, sometimes uncontrollable longing for a drug. Addiction may also include obsessive drug chasing and use that continues despite significant costs and consequences. Addiction is multidimensional, and effective treatment programs have to comprise many modules to deal with different levels of addiction. Addiction treatment helps people quit and prepares them for reintegration into society in a functional way. Addiction treatment programs can be short-lived or last for up to a year and may require full-time care.
Types of Addiction Treatment facilities
Depending on your life and profession, there is likely a treatment facility that is best for you. According to drugabuse.gov, many non-traditional programs have emerged in recent years. The typical programs include: long-term residential, short-term Residential, outpatient treatment programs, individualized drug counseling, and treatment for criminal justice-involved drug abusers and addicted individuals.
"Drug and alcohol addiction affects homes, businesses, churches, the streets and communities. It leads to lost lives, destroyed families and lost jobs – among a host of other issues. "
Some facilities are designed in such a way that even a clergy member or pastor who is addicted can find religious-based treatment from people who share the same fundamental values. Drug, alcohol and behavioral addiction treatment for church leaders entails more than just the typical treatment; it also includes spiritual guidance and is usually undertaken at a long-term residential facility.
Different types of long-term residential programs are available for persons with long and intense drug abuse problems. These programs can be anywhere from one-month to one-year long. Luxury treatment services and executive rehab programs are the most costly; however, they are usually chosen as the treatment option for someone in a high-profile [business] position, as these programs help to maintain individual privacy and allow people to keep up with their schedules while being treated. Therapeutic communities have been adjusted to accommodate the requirements pregnant women or those with children. Each facility's goal is to reintegrate the patients socially to a substance-free lifestyle.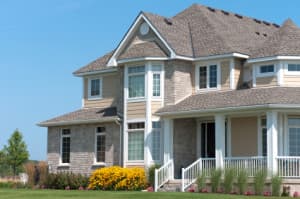 Short-term facilities last 28-30 days or 60 days. At these facilities treatment is undertaken based on the level of drug use and type of drugs used. The patient receives aftercare as well to ensure that they do not relapse. Oftentimes, this is used by people who wish to return to their lives quickly and/or do not have a severe or long-term problem. For instance, a law enforcement professional who is needed by his force but has dealt with short-term alcohol problems might receive care from a short-term facility. Outpatient treatment is the least expensive form of care, and addresses the needs of persons who are not long-term addicts and who wish to continue living at home during treatment. Treatment is for a set period during the day and patients are allowed to return home in the evenings. This may be ideal for busy [legal professionals] who have a lot of work on their plates, but who still wish to receive care.
Values of Effective Addiction Treatment
There is no general, catch-all treatment that is suitable for everyone, but various types of treatment are easily accessible. For treatment to be effective, it must address the varying needs of a patient in addition to the drug abuse. It is imperative that the addicted person remains in treatment for a specific period to ensure proper treatment. Medications are key in the treatment process, particularly when combined with behavioral therapies. Treatment and services are to be evaluated frequently and altered when needed to meet the patient's needs – for instance, an addict with a mental disorder will need special treatment. It's also important to know that detoxification without therapy cannot fix a long-term drug problem. It is important to check for drug use during treatment to ensure patients do not relapse and maintain effective addiction treatment.
Functioning Treatment Methods
The treatment process usually begins with detoxification, which oftentimes leads to withdrawal. This process is managed with medications to treat the different drugs the patient may be addicted to. A psychological assessment is carried out after detoxification to determine the appropriate therapy for the patient's unique issue. This is followed by counseling and behavioral therapies to prevent relapse.
Paying for Rehab
There is a multiplicity of ways that people can pay the cost for rehab treatment. Most insurance companies cover rehab at least partially, depending on the plan and the type of treatment being sought – luxury or executive treatment may not be covered by insurance. Many businesses also make provisions to assist employees who have fallen victim to drug abuse. There are also low cost programs, in addition to some that offer free treatment. Many rehabs also facilitate financing, helping to alleviate finance concerns. When searching for a drug treatment program, it's important to look into a program's track record and discern whether the treatment offered aligns with the patient's addiction program. The best addiction treatment programs deliver a mixture of remedies and other services to meet each patient's needs.
More resources about
Addiction Treatment Program Resources

: