Addiction Rehab Admissions Process
Reaching out to American Addiction Centers (AAC) provides you with the opportunity to change your life—right now! Don't wait another minute; take your first step toward drug or alcohol addiction recovery. Our goal is to make it easy for you and your loved ones from the moment you contact us, during the rehab admissions process and throughout the entire rehabilitation treatment program.
Our admissions team is here to support you 24/7.
How to Get Admitted to Addiction Rehab
If you are unsure where to begin with drug and alcohol addiction treatment, how to get admitted to rehab or how to admit someone else to rehab, you are in the right place. These are the steps to expect for admissions into an AAC treatment facility. You can speak to our navigators about your needs, rehab admissions process and your rehabilitation treatment options. But if for whatever reason an American Addiction Centers rehab center is not a fit for you, your Admissions Navigator will provide you additional resources to help you find treatment, rehabilitation programs or detox services elsewhere.

Introduction to Admissions Navigators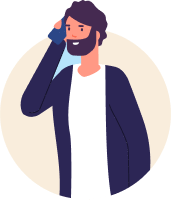 Step 1: Tell us your story.
Our Admissions Navigators are available 24/7 to speak with you. This is your opportunity to tell us your story and what has brought you to the point of picking up the phone. Many of our navigators are in recovery, so they can truly empathize with what you are going through.
Give us a call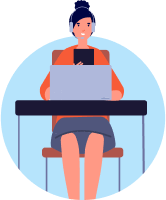 Step 2: Complete pre-screening.
During your pre-screening, your navigator will develop an understanding of your clinical needs through a comprehensive assessment and the logistics involved with helping you attend treatment. You will be asked questions regarding your mental state, physical limitations, and any medical preconditions you may have. At this time, you will also discuss payment by insurance or another method.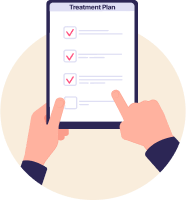 Step 3: Receive a personalized treatment recommendation.
Based on your individual circumstances and clinical needs, your navigator will provide you a determination of which American Addiction Centers rehab center is the best option for you. You will review it together and the Navigator will answer any questions you might have.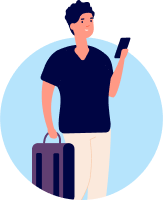 Step 4: Plan your trip with guidance from us.
Once you have reviewed your treatment plan and agreed upon it, it's time to attend treatment. We will schedule your admission, provide you a packing list, a travel schedule, and any assistance you may need to get to treatment successfully.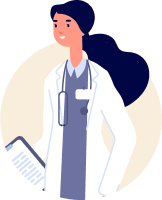 Step 5: Arrive at selected rehab center and begin your recovery process.
Once you arrive at the facility, one of our compassionate team members will take you through a final medical screening, get you settled, and begin treatment.

Get a head start on your alcohol and drug rehab admissions process
Whether it's rehab treatment for alcohol addiction, substance abuse or mental health related, you may be covered by health insurance. Get started in advance by checking your insurance for treatment coverage using our free online tool. During your call with your navigator, you will review payment options for treatment.