Do MVP Health Insurance Plans Cover Rehab and Detox?
"Detoxification is the first step in treating addiction; the next step is entering a rehabilitation program."
MVP Health Care does offer detoxification services. In its policy guide, it states it works with a select number of substance abuse centers through ValueOptions, a nationwide network of behavioral and mental healthcare providers.
However, depending on your specific coverage plan, certain facilities may not be covered. It is important to choose a quality detox service, as the process can be stressful and painful. Detoxification is the first step in treating an addiction; the next step is entering a rehabilitation program.
Rehabs.com, an American Addiction Centers resource, has a relationship with MVP Health Insurance and may be able to help you get into one of our treatment centers. Call one of our admissions navigators today , or find out if you have coverage with our online benefits verification tool.
Does MVP Health Care Cover Rehab?
As mentioned in the MVP Health Care Policy Guide, if rehab is necessary to complete a full recovery, then MVP Health Care will pay for part of the program or even the complete program, depending on the coverage level and other factors. It has entrusted ValueOptions to handle matters regarding substance abuse services.
ValueOptions will be the one to answer coverage questions and provide information regarding accepted treatment facilities. The length and type of rehab program required will vary depending on the needs of the recovering addict.
Checking Your Insurance Benefits
Knowing exactly what MVP Health Care plans cover can give you peace of mind while you or your loved one is in rehab. You can do the work of getting and staying sober without worrying about unexpected costs or financial struggles. For more information on MVP Health Care insurance plans and to check what your plan covers, call , click here, or fill out the form below.
Addiction Treatment Length MVP Health Care Will Cover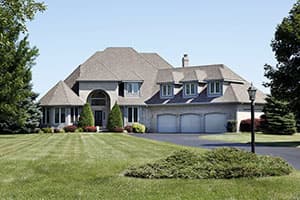 You need to request prior authorization for all elective inpatient admissions. Before contacting your insurance provider, a treatment plan will need to be determined between you and the counselor at the treatment facility.
You and the counselor will typically sit down in a private room and have a discreet and confidential conversation regarding your situation. The counselor will recommend the length of rehab stay that he or she believes is sufficient, and you can then proceed to get the duration of the treatment approved by MVP.
Specialty Alcohol and Drug Treatment Through MVP Health Care
ValueOptions has a vast network of over 50,000 providers. Certain people may desire a stay at a luxury treatment center or an executive treatment center. A luxury treatment center can offer exclusive amenities such as:
Privacy
Massage, steam rooms, and swimming pools
Gourmet food prepared by professional chefs
Professionally decorated rooms and landscaped gardens
The extra luxuries can be invaluable when you are required to stay at an inpatient facility for many months. An executive treatment center is designed to cater to high-level business professionals. Patients are allowed to work on projects and interact with clients and business partners.
Insurance for Inpatient Addiction Treatment vs. Outpatient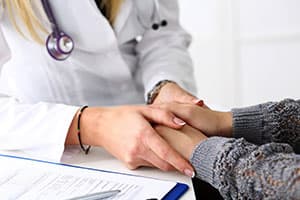 As mentioned earlier, treatment coverage will vary depending on your insurance plan. While this can be a complicated subject to understand, there are resources that can help you understand exactly what your insurance covers.
According to rehabs.com, an outpatient program will be significantly cheaper because you do not have to pay for residential housing.
Another benefit of outpatient programs is that you get to leave after completing treatment, which typically lasts only a few hours.
Some of the benefits of an inpatient program are 24-hour care, a greater amount of time spent on treatment and easy monitoring of your progress by therapists. According to U-T San Diego, patients who dedicate more than 30 days at an inpatient program nearly double their chances of long-term sobriety.
How to Cover What Insurance Won't
Many treatment centers allow patients to arrange a payment plan to afford treatment. It can also be possible to have a cosigner apply with you for financing. If you have any money in a savings account or some investments, they can be used to pay for your treatment. Investing in your sobriety is one of the best decisions you can make.
Verifying Coverage and Finding the Best Treatment
It can be a nightmare to verify your insurance coverage and find the best treatment facility available all by yourself. Don't hesitate to call your insurance company to learn more. It can tell you exactly what your insurance provider will cover and the best detox and rehab centers available to you with your policy.
(Please note: Rehabs.com strives to provide you with the most updated information on each carriers' addiction insurance coverage but policy changes and errors do occur. Please check with your insurance carrier directly to confirm coverage levels. Rehabs.com is an informational site only and is not affiliated or sponsored by MVP Health Care.)
More resources about
Do MVP Health Insurance Plans Cover Rehab and Detox?

: