GEHA Health Plans Insurance Coverage for Drug & Alcohol Rehab
"Because GEHA offers a wide range of plans, your coverage may depend upon your specific plan."
If you or a loved one has a GEHA Health plan, you may be wondering if they cover substance abuse detox services. Because GEHA offers a wide range of plans, your coverage may depend upon your specific plan. Coverage may also depend upon which type of detox you need. Some plans cover alcohol and drug detox while other plans only cover the costs of alcohol detox.
Do GEHA Health Plans Cover Addiction Rehab?
Even if your GEHA Health Plan covers drug and alcohol detox, it may not cover the cost of rehab. In some cases, one of these health plans may cover some parts of rehab but not all of it. Whether you are covered may depend upon your coverage type. If you have the GEHA High Options Benefits plan, for instance, you may be covered for rehab. Coverage may also vary depending upon the type of facility offering your rehab treatment.
Checking Your Insurance Benefits
Knowing exactly what GEHA plans cover can give you peace of mind while you or your loved one is in rehab. You can do the work of getting and staying sober without worrying about unexpected costs or financial struggles. For more information on GEHA insurance plans and to check what your plan covers, call , click here, or fill out the form below.
Specialty Alcohol and Drug Treatment Through GEHA Health Plans
If you or someone you love is struggling with a drug or alcohol addiction, you may need to get help from a specialty facility. The right facility will be able to treat you for all of your issues and will be able to offer you the level of comfort that you need. A wide range of luxury facilities are available that offer executive amenities and exclusive services. Your plan may be willing to cover these services, but you may have to pay a copay.
Luckily, GEHA Health Plans have a cap on the amount of coinsurance and deductibles that their clients have to face each year. Thus, if your plan covers specialty treatment, your out-of-pocket payments will not exceed the following amounts based on your plan:
Standard plan in-network: $5,000
Standard plan out-of-network: $7,000
High option in-network: $4,000
High option out-of-network: $6,000
HDHP option for individual plans: $5,000
HDHP option for family plans: $10,000
The amount of coverage you have can vary widely based on your state of residence, whether the facility is in- or out-of-network, the length of your stay, and your insurance plan level. The cost of drug and alcohol addiction treatment will vary from person to person and will also depend on the rehab center, the type of program attended, and specific services received.
Insurance for Inpatient Addiction Treatment vs. Outpatient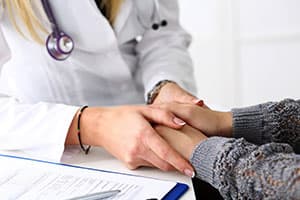 When you decide to get treatment, you will need to choose between inpatient and outpatient care. If you choose to receive outpatient care, you will be able to live at home and continue working as usual. However, you will need to attend rehabilitation programs or therapy sessions. If you opt for inpatient or residential treatment, you will get to live in the treatment facility, where you will get to take a break from your life while getting treatment.
(Please note: Rehabs.com strives to provide you with the most updated information on each carriers' addiction insurance coverage but policy changes and errors do occur. Please check with our help line representatives or your insurance carrier directly to confirm coverage levels.)
More resources about
GEHA Health Plans Insurance Coverage for Drug & Alcohol Rehab

: