HMO Insurance Coverage for Drug & Alcohol Rehab Treatment
Choosing a health insurance plan can have long-lasting financial consequences. With the right plan in hand, you can receive excellent medical care at a price that won't empty your savings, while the wrong plan can be financially costly and leave you with questionable coverage that has gaping holes in what's allowable under the plan and what isn't.
---
Does HMO Cover Addiction Treatment?
For most individuals, HMO insurance provides the coverage needed for drug addiction and rehabilitation treatment. For help in finding an alcohol or drug rehab treatment center that can help you on your path back to a clean and sober lifestyle, call your insurance provider for more information.
The amount of coverage you have can vary widely based on your state of residence, whether the facility is in- or out-of-network, the length of your stay, and your insurance plan level. The cost of drug and alcohol addiction treatment will vary from person to person and will also depend on the rehab center, the type of program attended, and specific services received.
According to Consumer Reports, about 31 percent of Americans belong to some sort of HMO. If you're one of those who belong to an HMO plan, it's important to know how the typical HMO does business.
Check Your HMO Insurance Rehab Coverage
Knowing exactly what your HMO plan covers can give you peace of mind while you or your loved one is in rehab. You can do the work of getting and staying sober without worrying about unexpected costs or financial struggles. For more information on HMO insurance plans and to check what your plan covers, call the number on the back of your insurance card. Or, you can call AAC at to speak to one of our admissions navigators, who can help you find out your coverage and answer any questions you have.

---
HMO Insurance and Managed Care Plans
An HMO operates through the use of managed care. They contract directly with healthcare operators, such as hospitals and doctors, to provide a network of servers the members of the HMO can use for their medical needs.
Restrictions With HMO Covered Drug Rehabs
Rehab services for substance abuse treatment are widely available under most HMO plans, but restrictions exist that may make getting services difficult, including:
Limitations on rehab facilities available for use
The need to convince a primary care physician that treatment is necessary
Limits on out-of-network care
Reviews of healthcare recommendations made by your physician by the HMO administration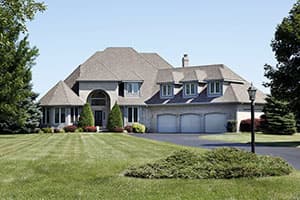 Under HMO insurance coverage, you'll find yourself assigned to a primary doctor who oversees your treatment.
This doctor will provide most of your care, using mostly those healthcare professionals already within the HMO's network of contracted partners.
The payment for care is kept low, with you having to pay a small deductible as well as a small co-payment. When it comes to rehab services, working within an HMO can have a variety of results as to just what services you may find available.
Rehab Centers That Take HMO Insurance
If the HMO has treatment facilities as partners, then your primary care physician must recommend the specialty treatment before you can enter into a rehab center. Having the physician recommend you for treatment is only the first step toward getting rehab treatment for addiction though. The HMO can do a review of the recommendation before allowing you to receive the treatment, deciding if the treatment is truly necessary.
You may be denied treatment due to this review, but an appeals process is generally available to HMO members to challenge such a denial. Even if the appeal is denied, outside state-run organizations can often provide independent reviews, but these are usually limited to rejections due to medical reasons and not contract restrictions. For HMOS without existing rehab partnerships, the process can be a bit more difficult.
---
(Please note: Rehabs.com strives to provide you with the most updated information on each carriers' addiction insurance coverage but policy changes and errors do occur. Please check with your insurance carrier directly to confirm coverage levels. Rehabs.com is an informational site only and is not affiliated or sponsored by any insurance providers.)
---
Recommended Rehab Treatment Articles
More resources about
HMO Insurance Coverage for Drug & Alcohol Rehab Treatment

: