24-Hour Drug Addiction Hotline Numbers
Addiction is a major public health problem, and many people struggle with alcohol and drug abuse. Fortunately, addiction is a diagnosable medical condition and can be treated by trained professionals.
Addiction Hotline 24/7

What Is an Alcohol Drug Addiction Hotline Number?
If you are seeking free and reliable information about substance abuse, a drug addiction hotline or substance abuse helpline number is a right place to start. Some drug rehab numbers provide 24-hour helplines services that give you the space and time to ask questions and receive answers that will help you make informed decisions about your care. Your information is kept completely private and confidential.
If you are near a loved one who is using drugs and is having a seizure, having trouble breathing, is unresponsive, or has overdosed on drugs or alcohol, call 911 immediately.
---
Questions to Ask a Substance Abuse Hotline
Before speaking with an addiction helpline's admissions consultants, you can make a list of things that you'd like to know before entering treatment. These questions can help guide you towards the most appropriate treatment facility.
Questions to ask during a drug helpline call may include:
What resources are available in my area?
What type of therapies are used at the treatment centers?
What are the differences between inpatient and outpatient services?
What are the next steps in receiving treatment?
What happens when I go to rehab?
Do you offer aftercare planning and/or tools for relapse prevention?
Are there any support groups or meetings I can attend before or while I am in treatment?
What credentials should staff members have?
What accreditations should the treatment facility have?
In order to receive accreditation, a rehab program has to undergo a number of evaluations to ensure that they provide the highest quality of addiction treatment. These programs utilize the best practices of addiction treatment and evidence-based therapies. Likewise, every member of the treatment team, which typically consists of a combination of mental health therapists, addiction counselors, doctors, and nurses, should be certified to treat addiction and mental health conditions.
If you are calling an addiction treatment helpline on behalf of a loved one, you may want to ask additional questions such as:
What should I do if I think my loved one needs rehab?
What resources are available for family and friends?
How do I talk to my loved one about entering rehab?
What should I do in the case of an emergency/overdose?
While many people struggle with drug and alcohol abuse, addiction can still feel very isolating. Know that you are not alone. Reach out to an addiction helpline for assistance. Or, call one of our admissions navigators at to get the information and support that you need. We are here to help you as you begin your journey toward recovery.
---
Should I call a Drug Addiction Hotline Number?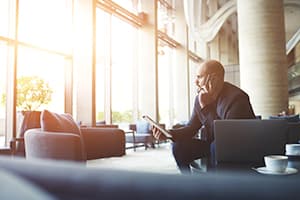 Calling a drug rehabilitation hotline is a free and easy way to speak with a person who is knowledgeable about addiction recovery options. In addition to helping you get the answers you need to make an informed decision, a rehab hotline number can also help you:
Receive information about drug abuse and/or addiction.
Approach a loved one about entering treatment.
Find help for an addiction.
Find a rehab center.
Learn more about the different types of therapies used in addiction treatment.
Receive information about the amenities offered at different treatment centers.
Finding the right recovery center can be a difficult task. Every rehabilitation facility varies in their approach to treating addiction and substance abuse, and it is important that you find the right program to meet your needs.
---
Are Substance Abuse Hotline Numbers Open 24 Hours?
Drug and alcohol hotline numbers are usually open 24 hours a day, 7 days a week. It is not unusual to feel hesitation about reaching out for help. It can be difficult to know where to begin. But if you know that you or a loved one needs to stop using drugs and/or alcohol, calling a drug rehab helpline is the first step towards living a healthier life.
The people answering the call are there to help you. Some might take comfort in knowing that they aren't the only ones placing hotline calls; the Substance Abuse and Mental Health Services Administration (SAMHSA), which operates its own helpline, reported an average 67,949 calls per month in 2017.1 It's a staggering number and attests to the huge numbers of people in need of more information and possibly treatment referrals.
---
---
Preparing to Call a Substance Abuse Helpline
When you call an alcohol and drug phone line for help or even a treatment center's direct line, it can be helpful to have as much information gathered as possible. Whether you're calling for yourself or a loved one, there are several details you'll want to provide the admissions consultant who answers the phone. Consider questions including:
How do I find a trustworthy treatment center?
What is available in my area?
What happens during treatment?
If you are speaking to someone connected to a specific facility, questions you might want to ask include:
Does my insurance cover treatment?
What types of treatment does the facility provide?
How long will treatment take?
Do I need to do detox?
Where is the facility located?
You'll want to report what substances are being abused, how severe the substance abuse or addiction has gotten, and how long the substance abuse has been going on. If possible, it will be good to report any known psychiatric conditions, as well as any medical concerns or limitations. This information may help the admissions consultant in guiding you towards appropriate treatment.
---
Free Rehab Helpline Resources
The below institutions have drug rehab helplines that offer information and referral services.
Substance Abuse and Mental Health Services Administration (SAMHSA): SAMHSA has a national helpline and free 24/7 referral and information service for people struggling with substance use, addiction, and/or co-occurring mental health problems. Their helpline number is 1-800-662-HELP (4357).
Boys Town National Hotline: This crisis and suicide prevention hotline offers services to boys of any age. You can call and speak to a specially trained counselor about anything – topics can even include bullying, work, relationships, and mental health issues. All of the counselors at Boys Town are trained in crisis assistance and suicide prevention and can provide resources for addiction and drug abuse. Their helpline number is 1 (800) 448-3000.
National Runaway Safe Line: This free, 24/7 helpline provides resources to youth under the age of 21, and they can provide referrals to other resources nationwide. 1 (800) RUNAWAY or 1-800-786-2929
Alcohol & Drug Help Line: This free and confidential helpline provides information and referrals, in addition to helping people identify what their primary needs are. 206-722-3700
National Suicide Prevention Lifeline: This free, 24-hour helpline specializes in suicide prevention. But counselors can also provide referrals to drug and addiction resources in your area. When you call, you will be routed to your local crisis line based on your area code. The national helpline number is 1-800-273-8255.
Your local government website: If you are looking for help with drug abuse and addiction, you can start by finding the number of your local health and human services agency. Every state has different programs and policies on addiction treatment. By speaking to someone at the county level, you can get looped into government services that may be able to set you up with insurance and help you find treatment.
---
Substance Specific Hotline Guides
Thank you for your feedback.
American Addiction Centers (AAC) is committed to delivering original, truthful, accurate, unbiased, and medically current information. We strive to create content that is clear, concise, and easy to understand.
While we are unable to respond to your feedback directly, we'll use this information to improve our online help.