WellPoint Insurance Coverage for Drug & Alcohol Rehab
Does WellPoint Insurance Cover Treatment for Alcohol Addiction?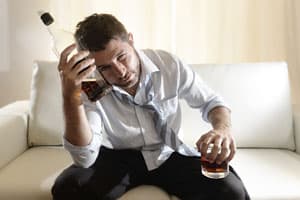 WellPoint does cover treatment for alcohol addiction, as long as the treatment is pre-certified before it begins. In fact, insurance companies are required by the new healthcare law to cover mental health and substance abuse treatment.
While WellPoint offers benefits for alcohol addiction treatment, there are limitations. The dollar and percentage limits will be determined by the plan you choose.
Type of Rehabs WellPoint Will Pay For
WellPoint coverage for alcohol addiction rehab/treatment includes:
Outpatient treatment
Inpatient treatment
Counseling
Aftercare
The amount of coverage you have can vary widely based on your state of residence, whether the facility is in- or out-of-network, the length of your stay, and your insurance plan level. The cost of drug and alcohol addiction treatment will vary from person to person and will also depend on the rehab center, the type of program attended, and specific services received.
Typically, these types of rehab treatment are covered when received at a standard facility.
While there are several treatment options available through WellPoint, they do not cover wilderness programs for alcohol addiction rehab.
How Much of the Cost of Rehab Is Covered by WellPoint?
This depends on the plan you choose and the benefits your plan offers. For example, let's say you choose a plan with a $1,000 deductible. Once you meet your deductible, your medical expenses are covered at 70 percent.
When you've spent a total of $6,350 out of your own pocket in one calendar year, your insurance covers your medical expenses at 100 percent. Because your policy coverage other medical events like this, your insurance company is required to cover alcohol addiction treatment benefits in the same way. The medical benefits in the policy you chose will dictate how much you will spend on alcohol addiction rehab.
Can I Pay Above What My Insurance Will Provide to Receive Treatment?
"WellPoint does cover treatment for alcohol addiction, as long as the treatment is pre-certified before it begins."
Once you reach your out-of-pocket maximum (the maximum amount you are required to pay out of your own pocket in one calendar year) your insurance plan will cover 100 percent of your medical expenses.
However, you may max out your benefits if WellPoint limits your treatment to a specific number of days. In this case, you can extend the length of your treatment by paying for it out of your own pocket.
Inpatient Addiction Treatment vs. Outpatient Therapy
Both inpatient addiction treatment and outpatient therapy are effective. But, they do have basic differences. Inpatient facilities require the recovering alcoholic to live in the facility. Outpatient facilities require the recovering alcoholic to visit the facility in regular intervals for different types of counseling sessions.
Should I Choose a Residential Rehab Center?
According to the National Institute on Drug Abuse, "No single treatment is appropriate for everyone." This is a decision that's best left up to your doctor or therapist. They should be able to diagnose your condition and recommend the type of treatment that will be most effective for you. Often times, recovering alcoholics enter inpatient programs because they've been unsuccessful with outpatient treatment or are deep in their addiction.
Will WellPoint Pay for Local Rehab and Out-of-State Treatment?
This depends on the type of policy you have. WellPoint offers policies with and without out-of-network coverage. In addition, some of their policies have national networks.
If your policy is an HMO-type policy and only offers in-network benefits in your state, your policy won't pay any benefits for out-of-state treatment centers.
If your policy offers a national network, you may be able to receive in-network benefits for using out-of-state treatment centers.
If your policy offers out-of-network coverage, you can choose to use an out-of-state treatment center, but you'll likely pay more. This is because your policy will pay under the out-of-network benefit, which offers less coverage.
Does WellPoint Pay for Private or Luxury Treatment?
Private treatment is treatment administered in a private setting, rather than a group setting. Luxury treatment can be offered in a group or private setting, but may offer extra amenities, like massage sessions, spa treatments and a home-like ambiance.
Most insurance companies will deny coverage for treatment received in private or luxury facilities. Their goal is help you recover, while being financially responsible. If a private or luxury setting isn't medically necessary to help you recover, it's likely that WellPoint won't cover it.
What Does Executive Treatment Offer Over Other Rehabs?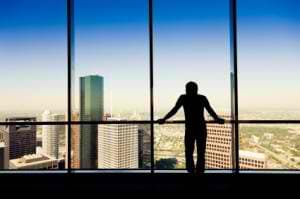 Executive treatment centers provide a setting in which an executive professional, celebrity or other high-profile individual can recover in and still run their business or maintain contact with the outside world.
This is a more lenient setup than a standard residential treatment center, in which the recovering alcoholic has little contact with individuals outside of the facility.
What Treatment Lengths Will WellPoint Pay For?
Many insurers limit coverage to 30, 60 or 90 days. WellPoint takes a different approach. Instead of setting a limit on the number of days covered, your doctor or therapist will determine what treatment length you need in order to recover. Then, they will pre-certify the treatment plan with WellPoint.
At that point, WellPoint will either approve or deny the treatment plan. Like many insurance companies, their decision will be based on what's "medically necessary."
What If I Have No Insurance?
If you don't have insurance, there are still options. Here are a few to explore:
Alcoholics Anonymous (local in-person meetings and online recovery groups)
Applying for a line of credit through a treatment center
Government-affiliated treatment options (through your city or state)
If you find yourself without insurance during the federal health exchange open enrollment period, you'll be able to sign up for WellPoint Insurance for Alcohol Addiction Treatment.
Using Our Helpline to Determine Your WellPoint Rehab Options
According to the National Institute on Alcohol Abuse and Alcoholism, nearly 10 percent of adult men and 4.5 percent of adult women have an alcohol use disorder. If alcohol is causing problems in your life, and you are ready to stop drinking, call our helpline and let us help you determine your options. Call us now at .
Frequently Asked Questions about WellPoint Insurance for Alcohol Addiction Rehab
Will WellPoint Cover Multiple Rehab Stays?
WellPoint will typically only cover one round of treatment per year. However, their decision will be based on several factors. If you need a second treatment in a calendar year, your doctor or therapist should call to pre-certify it before you begin treatment.
Does Insurance Pay for Aftercare?
If your doctor or therapist and WellPoint agree that aftercare is medically necessary, they will pay for an aftercare program.
Could Rehab Make My Insurance Premiums Higher?
Thanks to the healthcare reform law, no. Insurance companies can only use your age, area of residence and tobacco status to calculate your premiums. They can't use your claims history or health history, like they could before the healthcare reform law went into effect.
Has Healthcare Reform (Obamacare) Affected Substance Abuse and Mental Health Insurance Coverage?
It has improved it drastically. Before the law went into effect, insurance companies were allowed to decide whether or not to offer substance abuse coverage. Even if they did, they could limit the coverage and/or require you to meet separate deductibles for alcohol addiction treatment. Now, those benefits must be similar to other benefits offered in your health insurance policy.
Note: The information above is not intended to be a guarantee of benefits. For more information on WellPoint Insurance for Alcohol Addiction Rehab, call us at .
---
Insurance Providers and Rehab Treatment Coverage Levels

More resources about
WellPoint Insurance Coverage for Drug & Alcohol Rehab

: