Aetna Cocaine Addiction Rehab Insurance Coverage
Cocaine addiction can be devastating for those who suffer from it and their loved ones. According to the 2010 National Survey on Drug Use and Health, more than 1 million people in the United States are dependent upon or abuse cocaine. Further, of the more than 20 million who are in need of treatment for any substance abuse problem, only 2 million end up seeking treatment for their addiction — less than 10 percent. If you or someone you care about is addicted to cocaine, insurance may help you cover the costs of your treatment.
Does Aetna Cover Cocaine Rehab Treatment?
Yes, Aetna Insurance does cover the necessary rehab treatment for cocaine addiction. Depending on your insurance plan, Aetna will cover the costs of rehabilitation in whole or in part, leaving you free to travel the road to becoming healthy and happy again without having to worry about how you will be able to afford to get there.
Aetna covers cocaine addiction treatment, either completely or partially, depending on what plan you subscribe to and whether you have met your deductibles and/or out-of-pocket maximum for that plan. Although Aetna offers coverage for a wide array of treatment options, not every treatment facility accepts insurance. Check your policy for details about coverage for addiction treatment and check with the facility to see if your insurance is accepted.
Types of Cocaine Addiction Rehabs Aetna Will Pay For
Aetna will pay — in part or in total — for a wide variety of rehab and treatment options, including inpatient hospitalization, outpatient therapy, residential treatment center stays and detoxification programs. Aetna will cover stays at luxury or executive rehab centers and private treatment centers, provided the facility itself accepts insurance.
Rehabs.com is a subsidiary of American Addiction Centers (AAC), a leading provider in cocaine addiction rehab. AAC is in network with many of the top insurance providers in the U.S. including Aetna. Check to see if your Aetna insurance covers cocaine addiction treatment here.
How Much of the Cost of Cocaine Rehab Is Covered by Aetna?
The amount of cost for rehab that is covered by Aetna varies, both regionally and depending on the provisions of the policy that the person in question has subscribed to. Insurance may cover the entirety of the cost for inpatient hospitalizations and generally covers at least a portion of the cost of outpatient therapy and medications that may be prescribed during treatment, such as antidepressants.
Can I Pay Above What My Insurance Will Provide to Receive Treatment?
If you find that your chosen treatment method is only partially covered by your insurance plan, you may pay above what your insurance will provide in order to receive treatment. However, some facilities offer scholarships to people who are uninsured or underinsured, so you might consider the benefits of applying for such a scholarship or initiating a payment plan to cover the remainder of your bill after treatment has been completed.
Inpatient Cocaine Rehab vs. Outpatient Cocaine Rehab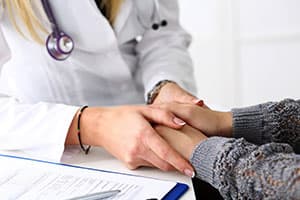 Inpatient rehabilitation Programs
Inpatient cocaine addiction treatment is ideal if you're grappling with a long-lasting, severe addiction. In an inpatient setting, you receive intensive treatment under the close scrutiny of qualified addiction treatment professionals. However, inpatient treatment can be disruptive to the flow of daily life. If you work full-time and can't take time away to seek treatment, you can look into outpatient treatment options.
Outpatient Rehabilitation Programs
Outpatient cocaine therapy is a good option if you're able to take responsibility for your recovery into your own hands. Useful for people whose families depend on them and their careers for financial support, outpatient therapy is less disruptive to daily life while still providing the care that is needed to get on the road to wellness.
Should I Choose a Residential Rehab Center?
A residential rehab center may be a good option for you if you feel you need round-the-clock supervision as you begin your journey to recovery. If you feel that you need a change of setting in order for your cocaine addiction treatment to be effective, a residential rehab center may be a good choice for you.
Will Aetna Pay for Local Rehab and Out-of-State Treatment?
Aetna will cover your stay in rehab facilities that are local to you or that are outside of the area you live in, provided they accept Aetna insurance and are within your provider network. If you need treatment for addiction and you are far from home, Aetna may cover your rehab stay, either in part or in totality. To find out what coverage you may have in a given region, review your policy for information on covered out-of-state treatment options.
Does Aetna Pay for Private or Luxury Treatment?
Aetna offers coverage for private and luxury treatment centers, provided the centers accept insurance. Many private and luxury addiction treatment facilities do accept insurance and will work out a payment plan for anything that Aetna doesn't cover. Luxury treatment centers provide a spa-like environment for clients, creating a "retreat" while you receive your addiction treatment, and are a great option for people who are considering rehab centers.
What Does Executive Treatment Offer Over Other Rehabs?
Executive treatment centers are designed for people whose career path has led them to a job on the executive level. These facilities are unique in that they offer residential addiction treatment without interfering with your career — you are able to work while receiving the help you need to overcome your struggle with addiction.
What Treatment Lengths Will Aetna Pay For?
Aetna offers insurance coverage for several different treatment lengths, including:
Insurance coverage is also offered for residential programs of longer lengths (up to a year). Level of coverage depends on the individual plan you have, so review your policy to see what options are available to you.
What If I Have No Insurance?
If you are uninsured, you can still get the help you need. Many treatment programs offer grants to uninsured or underinsured clients. If you find yourself in the throes of addiction and wanting help, ask the treatment center about what options they have available for the uninsured. Even if grants are not available, almost all treatment centers are willing to offer payment plans for clients who are paying in cash.
Using Our Helpline to Determine Your Options for Cocaine Addiction Rehab with Aetna Insurance
If you need help learning the ins and outs of your insurance policy when it comes to rehab options, please call on the hotline number below. Operators are available to take your call and help guide you along the path to a healthier life, free of addiction.
Q&A
Will Aetna Cover Multiple Rehab Stays?
Aetna often does cover multiple rehab stays — so if you find yourself off track after your first rehab stay, don't lose heart. If you need another chance to get the help you need, review your policy and find out what coverage you can get for consecutive rehab treatments.
Does Insurance Pay for Aftercare?
Aetna does cover an array of aftercare treatments once you are released from a treatment facility, including therapy costs and costs of medications.
Could Rehab Make My Insurance Premiums Higher?
Although there is a fear that using insurance by filing a claim may cause premiums to skyrocket, it is rare that individual claims actually cause an increase in premiums. Premiums may rise, but it is unlikely that they will do so due to your stay in a rehab facility.
Has The Affordable Care Act (Obamacare) Affected Substance Abuse and Mental Health Insurance Coverage?
The Affordable Care Act has had a positive impact on substance abuse and mental health insurance coverage. Due to the Affordable Care Act, more Americans than ever are able to receive the mental health and substance abuse care they need, as the Act has caused an expansion of coverage, both for people who were previously uninsured and among private insurance companies.
---
Insurance Providers and Rehab Treatment Coverage Levels
---
(Please note: Rehabs.com strives to provide you with the most updated information on each carriers' addiction insurance coverage but policy changes and errors do occur. Please check with your insurance carrier directly to confirm coverage levels. Rehabs.com is an informational site only and is not affiliated or sponsored by Aetna.)
More resources about
Aetna Cocaine Addiction Rehab Insurance Coverage

: