Aetna Alcohol Addiction Rehab Insurance Coverage
Since alcohol is a legal drug, it is readily available, rendering it all the more dangerous due to its ease of accessibility. According to the National Institute on Alcohol Abuse and Alcoholism, more than 17 million adults over the age of legal majority in America suffer from an alcohol abuse problem.
Does Aetna Cover Alcohol Rehab Treatment?
Aetna Insurance does offer coverage for alcohol addiction treatment, either partially or in whole. Alcohol addiction is a serious issue that affects many people — both those who are afflicted with the addiction and those who care about them. If you're looking for treatment for alcohol abuse and have Aetna Insurance, you will receive at least partial coverage for rehab. Every person's plan is different so you'll want to contact your insurance company to learn more about the details of your individual plan.
Aetna Rehab Coverage Levels for Alcohol Addiction
Aetna substance abuse coverage offers varying levels for alcoholism rehab and treatment depending on several factors, such as the client's individual insurance plan and the severity of the client's addiction.
Aetna may cover the costs — in whole or in part — for inpatient treatment stays, outpatient treatment services, mental health services, and some medications involved in alcohol addiction treatment.
Inpatient Alcohol Treatment vs Outpatient Alcohol Treatment
In an inpatient setting, the individual stays at the treatment facility for a period of time and is under strict evaluation 24 hours a day.
This can be advantageous for someone struggling with severe, long-term alcohol addiction where withdrawal symptoms could actually be hazardous to the patient's health, as it ensures that medical treatment is readily available should the patient go into a health crisis.
In an outpatient therapy setting, the person being treated is able to seek help without interrupting the flow of their daily life.
They can continue to work, attend school, and live their daily life while getting the help they need to overcome alcohol addiction. In outpatient settings, the client meets with a therapist for treatment and is then free to leave.
Finding Alcohol Rehabs Covered by Aetna Near Me
If you or someone you know is struggling with alcohol addiction, there is assistance is just a phone call away. Call your insurance provider to learn more about your individual plan and what coverage you can receive.
Rehabs.com is a subsidiary of American Addiction Centers (AAC) a leading provider of drug and alcohol addiction treatment nationwide. AAC is in network with many of the top insurance providers in the U.S. To instantly find out if your insurance covers some or all of the cost of treatment, complete the form below or give us a call to receive assistance over the phone.
Types of Aetna Alcohol Treatment Programs
Aetna offers coverage for many rehabilitation tools available to those who are struggling with alcoholism. Aetna covers screenings for alcoholism performed by a primary care physician and so-called "brief intervention" treatment (short sessions typically lasting under 30 minutes that take place after the initial screening), inpatient hospital treatment programs, residential short-term rehab programs (one-month, two-month or three-month programs), and outpatient services, such as group or individual therapy.
How Much of Alcohol Rehab Is Covered by Aetna?
The cost that is covered by Aetna varies from location to location and from plan to plan. Your cost of treatment will depend on the limitations of the individual plan you have selected — your deductibles, out-of-pocket maximums, and whether or not these have been met at the time treatment is sought.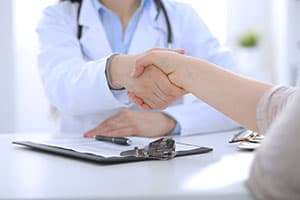 Although there are many alcohol rehab centers that take Aetna insurance, some do not. It's important to check with both Aetna and the specific rehab center you are considering to see how much of your treatment costs will be covered.
Rehabs.com is a subsidiary of American Addiction Centers (AAC), a leading provider in alcohol treatment and recovery. AAC is in network with many of the top insurance providers in the U.S. including Aetna. Check to see if your Aetna insurance covers alcohol addiction here.
Aetna Alcohol Rehab Out of Pocket Payments
You may find that, although Aetna is accepted at a particular treatment facility and does provide coverage, you are left with a bill for part of the cost.
If this is the case, you most certainly can and will need to pay above what your insurance has provided in order to cover the cost of treatment. However, you can opt to pay with credit, or you can pay for treatment using an installment plan of smaller, more manageable monthly payments.
Here are some financial resources that can help:
Questions Related to Aetna Alcohol Rehab
More Questions About Aetna Alcohol Addiction Rehab Insurance Coverage?
Get personalized support and have your questions answered via text message.

Alternatively, you can visit our 
Frequently Asked Questions
 page.
Recommended Rehab Treatment Articles
More resources about
Aetna Alcohol Addiction Rehab Insurance Coverage

: