Exploring the Best Drug Rehabs in Malibu, California
If you've been looking for the perfect drug rehab in Malibu, California, look no further. This article outlines some of the best drug rehabs in the area. Most are luxurious enough that you won't even feel like you're in rehab, but rather enjoying a lovely vacation by the sea.
Promises Addiction Treatment Center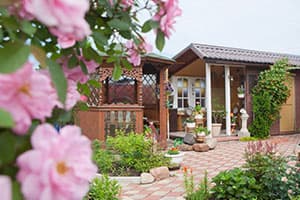 With the highest staff-to-client ratio of any rehab facility in the country, Promises Malibu ensures you get the treatment you need, when you need it. For 25 years, Promises has been treating clients with an effective blend of evidence-based time-tested and new alternative therapies while making them feel right at home in a luxury care facility. Promises Addiction Treatment Center promises never to treat you as a number: "We will always treat you like a unique human being with your own story, your own struggles, and your own hopes and ambitions. We will keep our promises so that you can keep yours."
Sunset Malibu
Imagine horseback riding, surfing, and walks on the beach between delicious meals, relaxing spa visits, and luxurious private accommodations. At Sunset Malibu, all of those dreams become reality, as you'll be able to take part in any activities you like between rehab treatment sessions and getting the rest and relaxation you need to recover. Sunset Malibu caters to your interests and your needs. After all, according to its facilitators, "Rehab that works, in the end, is one that is made to work by the individuals it serves."
Passages Malibu
Luxury, exclusivity, and five-start client care are yours at Passages Malibu, a facility designed to fit your needs. Every client is started on a unique drug rehab program plan to ensure that he or she receives the one-on-one treatment that is necessary for recovery. This fully customized program ensures that the staff at Passages Malibu can help you beat your addiction by addressing every aspect of the healing process from the get-go.
Malibu Horizon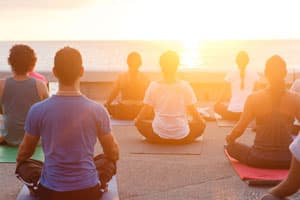 The staff at Malibu Horizon treat each client individually, ensuring successful, long-term recovery. In addition to an excellent holistic program, Malibu Horizon offers beautiful facilities that will make you feel right at home. The facility's healthy activities program is another incentive, with yoga, meditation, Pacific Ocean outings, and more available.
Cliffside Malibu
Located just north of Zuma Beach, Cliffside Malibu is a beautiful treatment facility removed from the noise of the Pacific Coast Highway. From its stunning views of the Channel Islands, refreshing sea breezes, and abundance of natural light to its modern amenities and elegant architecture and décor, Cliffside Malibu is truly an oasis.
Seasons Malibu
Featuring programs tailored to your needs, Seasons Malibu offers you the one-on-one addiction therapy you need to recover. From three-dimensional behavior treatment to a comprehensive family systematic program, Seasons Malibu has the program that will help you achieve long-lasting sobriety. The facility offers "a year's worth of immersion therapy in one month," but time will fly even faster than that with all that Seasons Malibu has to offer. With surfing, meditation, beach walks, acupuncture, yoga, martial arts, camping trips, cooking classes, and other activities, this is one treatment facility that has everything you could ask for and more.
Malibu Beach Recovery Center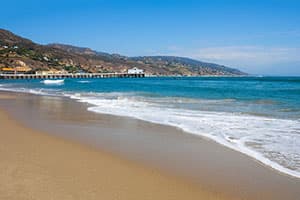 Addiction changes the brain, and the Malibu Beach Recovery Center recognizes that. That's why it's treatment system is designed "to repair the brain's reward system" and "provide clients with the tools required to maintain sobriety long term." In addition, the center offers state-of-the-art facilities with beautiful views of the Pacific Ocean and elegant grounds. With the sweeping lush landscape, intimate living quarters, upscale amenities, and delicious meals, the Malibu Beach Recovery Center offers clients an escape where recovery will flourish.
Journey Malibu
Thanks to a team of committed, compassionate therapists, individuals who see treatment from Journey Malibu will be no less than satisfied. This facility's non-twelve-step approach is designed to address the needs of the whole individual and incorporates customized therapies that treat addiction as a "primary chronic relapsing disease." Addiction is no one's fault, and that is recognized at Journey Malibu.
Inspire Malibu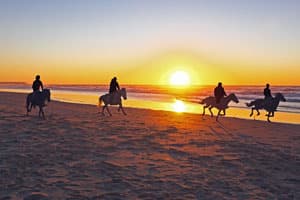 If you're looking for a completely revitalized approach to recovery, Inspire Malibu offers a unique non-twelve-step approach to wellness. The state-of-the-art facility offers one-on-one therapy, on-site detox, beach yoga, luxury accommodations, and more to ensure your healing and comfort. Best of all, Inspire Malibu treats each client for underlying issues, because alcohol and drugs are usually just a part of the problem, not the cause.