UnitedHealth Insurance Coverage for Opiates/Opioids
UnitedHealth Insurance Coverage for Opiates Addiction
Optum Provider Express (formerly United Behavioral Health, also known as Optum Behavioral Solutions) is the organization that handles most of the substance abuse and chemical dependency coverage for UnitedHealth Group Insurance plans.
For the purposes of this article, United Behavioral Health (UBH) and Optum are interchangeable.
Optum Provider Express is a 'personal health improvement service' with an excellent reputation for behavioral disorder insurance coverage. For those with an addiction to opiates, UBH plans offer select coverage for many types of treatment, including:
health and wellness programs
support helplines
general pharmacology
therapy
integrated behavioral and medical care
select inpatient and outpatient treatment centers
Optum has set up a member website, which has information on coverage and even provides a search tool to help locate a treatment facility.
Additionally, UBH/Optum does not require pre-authorization for certain outpatient services. It is important to note that not all programs are covered, even if a treatment is described on a UnitedHealth website. Refer to your Summary Plan Description for a list of all covered benefits under your health plan.
UBH partners with both Medicaid and Medicare.
How Much of the Cost of Rehab is Covered by UnitedHealth Insurance?
Certain diagnostic and detoxification services may be covered completely through United Health Insurance plans, and it is possible that withdrawal management medications are completely covered.
Checking Your Insurance Benefits
Knowing exactly what your Optum plan covers can give you peace of mind while you or your loved one is in rehab. You can do the work of getting and staying sober without worrying about unexpected costs or financial struggles. For more information on Optum insurance plans and to check what your plan covers, call the number on the back of your insurance card. Or, you can call AAC at to speak to one of our admissions navigators, who can help you find out your coverage and answer any questions you have.

The benefits made available for plan members through UBH may vary depending on the year of their enrollment. Insurance companies are required to provide coverage for chemical dependencies and substance abuse as though they were medical or surgical conditions (per the Mental Health Parity and Addiction Equity Act of 2008). This helps ensure coverage, but also means that you may have to become pre-certified to receive treatment.
Can I Pay Above What My Insurance Will Provide to Receive Treatment?
Yes, although some plans do have 'Out-of-Pocket Maximums.' Optum insurance uses the DSM definition of Opioid Dependence, so make sure that you understand whether or not you qualify for insurance coverage.
You should request a copy of your policy for more information. Speak with a UnitedHealth Group or Optum representative to discuss the best / most cost-effective rehabilitation services for you or your loved one.
Inpatient Addiction Treatment vs. Outpatient Therapy
"Certain diagnostic and detoxification services may be covered completely through United Health Insurance plans, and it is possible that withdrawal management medications are completely covered."
Opiates addiction treatment and rehabilitation programs can be classified into two broad categories: inpatient and outpatient. The primary differences between outpatient and inpatient therapy revolve around residency; inpatient treatment programs require that the patient lives on-site for the duration of treatment.
Most outpatient programs are less expensive than inpatient programs, but offer fewer services and do not have 24-hour supervision. Optum preferred provider guidelines stipulate that opiates addicts should be admitted to outpatient services under the following circumstances:
individual is not an imminent risk for harm to self or others;
individual exhibits adequate behavioral control to be treated in outpatient setting;
co-occurring substance abuse is unlikely to undermine treatment;
there is no risk of withdrawal, or withdrawals can be safely managed.
Optum recommends intensive outpatient services or inpatient programs if treatment is deemed to require observation and interaction for a minimum of 6 hours per week.
Should I Choose a Residential Rehab Center?
Residential rehab centers are treatment facilities that combine detoxification services, psychological counseling and after-care services. Keep in mind that UBH/Optum will review, recommend and authorize all inpatient services. The admission criteria for residential rehab programs to qualify for Optum coverage includes:
no risk of withdrawal, or withdrawal can be safely managed;
physical complications, if present, can be safely managed;
there is imminent or current risk of relapse which cannot be safely, efficiently and effectively managed in a less intensive level of care;
If you or your loved one is experiencing acute impairment of behavior or cognition that interferes with daily life, or if there are psychological or environmental problems that present threats to safety, then you should consider a residential rehab center. Before you are admitted into any residential center, consider the costs of the program and your coverage options. Also keep in mind that treatment methodologies vary between different centers, and not all centers are equally effective at providing treatment. Lastly, weight the impact on your own professional career or family life.
Will UnitedHealth Insurance Pay for Local Rehab and Out-of-State Treatment?
UnitedHealth Group has a network of treatment centers across the country. It is very likely that you will be able to find a treatment center nearby.
If you have trouble locating a center or clinician, visit liveandworkwell.com. The Optum portion of UnitedHealth Group Insurance is actually three separate companies: Optum Health, Optum Insight and Optum RX. The coverage options available to you for local rehabilitation services or for out-of-state treatment can vary based on your plan.
Does UnitedHealth Insurance Pay for Private or Luxury Treatment?
Private and luxury treatment rehabilitation centers may be covered through your UnitedHealth health plan. Ask your preferred treatment facility if they are a preferred provider. Private, luxury and executive treatment options are very expensive, even in outpatient form. Some luxury treatment programs can exceed $25,000 per month.
What Does Executive Treatment Offer Over Other Rehabs?
Executive treatment amenities include private rooms, gourmet meals, swimming pools and spas, conference rooms, horseback riding and other accommodations.
These are good options for members with excellent coverage or those with the financial resources to afford executive-level services on their own. These centers offer the ability to meet with business associates and maintain a comfortable working lifestyle while receiving help while going through opioid detoxification and rehabilitation.
What Treatment Lengths Will UnitedHealth Insurance Pay For?
Optum does not always offer a clear explanation of what — and for how long — treatments are covered. Inpatient programs typically last between 30-90 days, while outpatient programs might not even offer a set treatment program length.
Your plan may have limitations on the number of days in which you can receive either inpatient or outpatient behavioral health services. Important: Many facilities will offer different treatment lengths, but not all facilities are covered through your health plan. If you have questions, contact a UnitedHealth Group or Optum plan representative.
What if I Have No Insurance?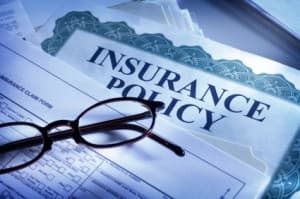 If you or your loved one is suffering from opiates addiction but does not have insurance, you still have some options available to you. Most treatment centers understand that rehab programs can be cost-prohibitive and offer flexible payment plans. Some treatment centers may charge nothing to admitted patients.
The Affordable Care Act (more commonly known as "ObamaCare") includes a program known as Screening Brief Intervention and Referral to Treatment, which is designed to stop substance abuse. SBIRT services may be useful for those with drug and opiates dependence. You can also speak with our specialists to identify your coverage options and potential treatment programs.
Using Our Helpline to Determine Your UnitedHealth Group Insurance Rehab Options
Sometimes the best way to determine the appropriate rehabilitation program is to speak with a professional, third-party advisor. We can help you or your loved one identify what your options are and help you understand the right choice given your specific situation. If you are looking to make the transition to a healthy lifestyle, call your insurance provider to learn more details about your plan.
Questions and Answers
Will UnitedHealth Insurance Cover Multiple Rehab Stays?
Depending on the policy and the individual member's past use of benefits, UnitedHealth Insurance (and Optum / UBH) may cover an additional visit. Your plan is more likely to evaluate and limit the total number of days, not the total number of stays, in rehab.
Does Insurance Pay for Aftercare?
UnitedHealth Group Insurance plans do offer coverage for aftercare programs. However, member benefits are subject to change based on network options, individual coverage and treatment methodologies.
Could Rehab Make My Insurance Premiums Higher?
This is a major fear among members of all health insurance plans. After a certain number of treatment days, member co-pays are likely to increase. Whether or not premiums rise depends on your coverage and type of plan.
Has the Affordable Care Act (ObamaCare) Affected Substance Abuse and Mental Health Insurance Coverage?
Yes. The Affordable Care Act made addiction treatment one of its 'ten essential health benefits' required of insurance exchange companies. Additionally, the ACA made it illegal for companies to deny coverage to individuals with preexisting conditions such as addiction and mental illness.
(Please note: Rehabs.com strives to provide you with the most updated information on each carriers' addiction insurance coverage but policy changes and errors do occur. Please check with your insurance carrier directly to confirm coverage levels. Rehabs.com is an informational site only and is not affiliated or sponsored by UnitedHealth.)
More resources about
UnitedHealth Insurance Coverage for Opiates/Opioids

: