United Healthcare Group Insurance Coverage for Heroin Rehab
What Kind of Coverage Does United Healthcare Insurance Offer for Heroin Addictions?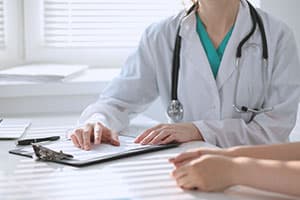 United Behavioral Health (now known as Optum Provider Express or Optum Behavioral Solutions) is the organization which handles most of the substance abuse and chemical dependency coverage for United Healthcare Group. For the purposes of this article, United Behavioral Health (UBH) and Optum are interchangeable. United Behavioral Health / Optum is a 'personal health improvement service' with an excellent reputation for behavioral disorder insurance coverage. For those battling heroin addiction, UBH coverage, including:
health and wellness programs
support helplines
general pharmacology
therapy
integrated behavioral and medical care
Optum has set up a member website, which has information on coverage and even provides a search tool to help locate a treatment facility. Unlike some other insurance plans, UBH/Optum does not require pre-authorization for certain outpatient services. United Healthcare Group partners with both Medicaid and Medicare.
---
Does United Healthcare Group Cover Heroin Rehab Treatment?
For those battling heroin addiction, United Healthcare has select coverage for health and wellness programs, support helplines, general pharmacology, therapy, integrated behavioral and medical care, and coverage for forms of inpatient and outpatient treatment centers. Not all programs are however covered and you should therefore refer to your Summary Plan Description for a list of all covered benefits under your health plan.
Select diagnostic and detoxification services may be covered completely through United Health Insurance plans. It is also possible that withdrawal management medications are completely covered.
Check Your United Healthcare Heroin Rehab Coverage
Rehabs.com can also verify your insurance coverage for you to check what level of heroin rehabilitation treatment could be included with your United Healthcare insurance plan. Use the form below or visit our insurance verification page, enter your information, and you will immediately be able to see if the heroin addiction rehab center you are considering is in-network with United Healthcare Group. Or call to speak to one of our admissions navigators to have them check your benefits and help you understand what is covered.
---
Inpatient Heroin Addiction Treatment vs. Outpatient Program
"United Behavioral Health / Optum is a 'personal health improvement service' with an excellent reputation for behavioral disorder insurance coverage."
Heroin addiction treatment and rehabilitation programs can be classified into two broad categories: inpatient and outpatient. The severe nature of heroin symptoms might mean that partial hospital/day treatment programs are necessary (which are substantively different that most inpatient or outpatient options). The primary differences between outpatient and inpatient therapy revolve around residency; inpatient treatment programs require that the patient lives on site for the duration of treatment. Most outpatient programs are less expensive than inpatient programs, but offer fewer services and do not have 24-hour supervision. Optum preferred provider guidelines stipulate that heroin addicts should be admitted to outpatient services under the following circumstances:
individual is not an imminent risk for harm to self or others;
individual exhibits adequate behavioral control to be treated in outpatient setting;
co-occurring substance abuse is unlikely to undermine treatment;
there is no risk of withdrawal, or withdrawals can be safely managed.
If treatment is deemed to require observation and interaction for a minimum of 6 hours per week, Optum recommends intensive outpatient services or inpatient programs.
---
Does United Healthcare Insurance Pay for Private or Luxury Heroin Addiction Treatment?
Private and luxury heroin treatment centers may be covered through your United Healthcare health plan. If your preferred treatment center is not already contracted with United Healthcare or Optum, they can fill out a Facility Network Request Form to provide select levels of covered care. High-end treatment services come in both inpatient and outpatient clinics, but you should be aware that private, luxury and executive treatment options are very expensive. Some luxury treatment programs can cost in excess of $25,000 per month.
---
Will Out-of-State Heroin Rehab Facilities Accept United Healthcare?
United Healthcare Group is a nationwide provider of employer health and behavioral health insurance and has a network of treatment centers across the country. It is very likely that you will be able to find a treatment center nearby most major American cities. The Optum portion of United Healthcare Group Insurance is actually three separate companies: Optum Health, Optum Insight and Optum RX. The coverage options available to you for local rehabilitation services or for out-of-state treatment can vary based on your plan. Visit liveandworkwell.com to find a clinician or certify visits.
---
Using Our Helpline to Determine Your United Healthcare Group Insurance Rehab Options
Sometimes the best way to determine the appropriate heroin rehabilitation program is to speak with a professional, third-party advisor. We can help you or your loved one identify what your options are and help you understand the right choice given your specific situation. If you are looking to make the transition to a healthy lifestyle, call .
---
Questions and Answers About United Healthcare
---
Recommended Rehab Treatment Articles
More resources about
United Healthcare Group Insurance Coverage for Heroin Rehab

: