Health Net Insurance Coverage for Opiates / Opioids
Does Health Net Insurance Cover Opioids Rehab Treatment?
If you are suffering from an addiction or abuse to opiates, you are not alone. Many people enter rehab facilities to help recover from this addiction, and you can too if you have Health Net.
Your Health Net policy might vary in exactly what the coverage entails, such as how much of the costs it covers and what facilities you can go to, but all Health Net insurance policies include substance abuse and mental health disorder treatments.
It won't affect your premium and you can get the help you need.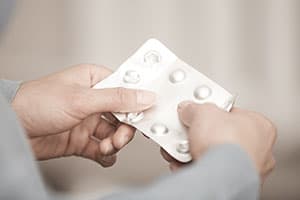 Type of Rehab Health Net Will Pay For
When it comes to choosing a type of rehab facility, you will have multiple ones from which to choose. Opiate addiction might vary in its severity, so you may want to go to an inpatient treatment facility for 30, 60 or 90 days.
You can also choose outpatient treatment if you need to stay home and attend to your daily responsibilities, and you have enough willpower to see your recovery through. Other types of rehabs for opiates addiction might include executive treatment, private and luxury treatment centers.
How Much of the Cost of Rehab Is Covered by Health Net?
For opiate addiction, there are a variety of treatment and rehab options, each of which have different costs. The same goes for your policy.
Your Health Net policy might cover up to 70 percent of treatment costs, regardless of where you go, or set a specific dollar amount on a daily, weekly or monthly basis for treatment. You will have to read through your individual policy to find out exactly what costs are included.
Can I Pay Above What My Insurance Will Provide to Receive Treatment?
You always have the option of paying for more than what your Health Net insurance policy covers. If your insurance policy pays up to 80 percent of your treatment costs, then you can choose whatever treatment facility you want, according to what is included in your policy. Just keep in mind that you are responsible for that remaining 20 percent.
If you get outpatient treatment, your out-of-pocket expenses are going to be considerably less than if you get luxury treatment. However, this also lets you pick and choose what you want to pay and what treatment is better for your individual situation.
Inpatient Opioids Addiction Treatment vs. Outpatient Opioids Rehab
"Your Health Net policy might vary in exactly what the coverage entails, such as how much of the costs it covers and what facilities you can go to, but all Health Net insurance policies include substance abuse and mental health disorder treatments."
With treatment for opiates addiction, you have two main options: inpatient and outpatient treatment.
Outpatient treatment is for people who have a fairly new addiction or think they can avoid their triggers. If you have not been addicted to opiates for long and have a strong support system at home, this can work for you. However, if you are really struggling with your addiction, staying in a residential/inpatient treatment center is probably best.
Should I Choose a Residential Rehab Center?
Your preferences, addiction, and comfort level are all taken into consideration when choosing the right treatment plan. Residential rehab centers are the perfect option for people who need a break from their daily stresses while they get recovery. Often times, people choose inpatient care because their daily life is adding to the addiction, instead of helping it.
Will Health Net Pay for Local Rehab and Out-of-State Treatment?
Health Net is fairly flexible when it comes to the type of treatment facility you go to. If there are not local rehab centers you are interested in, you could always go to an out-of-state facility.
However, be sure you are approved for this facility, because you don't want to end up being responsible for paying all the costs yourself. Most Health Net policies work with you and be sure you are getting the treatment you truly want.
Does Health Net Pay for Private or Luxury Treatment?
If you need to have more privacy or want a more luxury treatment experience for opiates addiction, look at your Health Net policy. Many policies include additional coverage for luxury treatment, which may include a private room, exclusive areas of the treatment facility and gourmet meals.
You will have more advanced amenities in your room and a different variety of activities to choose from.
What Does Executive Treatment Offer Over Other Rehabs?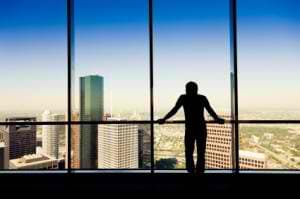 If you are a busy professional that needs to attend an opiates rehab facility, you can still do both. Inpatient treatment means you cannot go to your job every day, but that doesn't mean you can't conduct business.
There are executive treatment programs that allow you to do business right in the comfort of your room, while still getting the treatment you need. You will have access to Internet, a laptop or tablet computer, and possibly even video conferencing capabilities.
What Treatment Lengths Will Health Net Pay For?
Health Net covers various lengths of inpatient and outpatient treatments. Outpatient usually includes as long of a treatment as is needed for recovering from opiates addiction. Residential programs, on the other hand, are usually 30, 60 or 90 days.
You level of addiction and whether or not you have other substance abuse or mental health problems, will determine exactly how long your treatment should be for. Look at your policy to see if there are certain lengths Health Net covers, and if that includes extended treatments that might be needed.
Take Our "Am I a Drug Addict?" Self-Assessment
Take our free, 5-minute "Am I A Drug Addict?" self-assessment below if you think you or someone you love might be struggling with drug addiction. The evaluation consists of 11 yes or no questions that are intended to be used as an informational tool to assess the severity and probability of a substance use disorder. The test is free, confidential, and no personal information is needed to receive the result.
What If I Have No Insurance?
If you don't have insurance, don't worry. You can still get help for your opiate addiction. There are rehab facilities offering free or low-cost inpatient and outpatient treatment programs for opiate rehab, as well as those that take credit card payments or will put you on an installment program. There is always help out there for addiction if you need it.
Using Our Helpline to Determine Your Health Net Opioids Rehab Options
Insurance policies are often confusing due to the wording they use, but we can help. We have a helpline for you to call that lets you find out what is covered by Health Net and what your opiates rehab options are. We can even locate nearby treatment facilities for outpatient and inpatient treatment, depending on which one you choose.
Questions and Answers About Health Net
Will Health Net Cover Multiple Rehab Stays?
Check with your policy to find exactly how much of multiple stays your Health Net policy will cover. Health Net offers extensive insurance coverage, which frequently includes receiving treatment over multiple visits.
Does Insurance Pay for Aftercare?
Yes, Health Net should also cover aftercare. This may include seeing your counselor, getting help with avoiding triggers, and finding local support groups for opiates. It is covered under your normal policy for opiates rehab, which is why it is often covered.
Could Rehab Make My Insurance Premiums Higher?
There is no reason using your coverage for opiates addiction treatment should cause your premiums to be higher. You are simply using the mental health and substance abuse coverage listed in your policy.
Has The Affordable Care Act (Obamacare) Affected Substance Abuse and Mental Health Insurance Coverage?
Obamacare helps people without insurance find affordable insurance. It doesn't affect coverage for mental health and substance abuse, nor does it change what is covered under your Health Net policy.
Call us at to learn more about your coverage for opiates addiction.
---
Insurance Providers and Rehab Treatment Coverage Levels
More resources about
Health Net Insurance Coverage for Opiates / Opioids

: