Ways to Pay for Addiction Treatment
For decades, people struggling with substance abuse disorders who didn't have insurance or funds to pay for addiction treatment found that comprehensive treatment facilities were out of reach. The available programs included hospital-based, short-term detox, and self-help groups such as 12-step programs.
Depending on the political climate and funding sources over the last three decades, halfway houses and residential treatment programs were inaccessible by many who were lacking insurance and the money to pay for addiction treatment. Additionally, wrap-around services that support long-term recovery were not well-established and relapse was common.
Tragically, many people suffering from addiction who would've otherwise benefited from substance abuse treatment and long-term housing would often be incarcerated. Jails and prisons aren't equipped as rehabilitation (rehab) centers.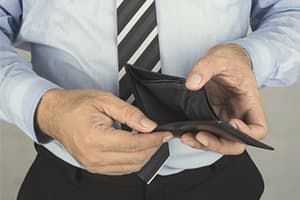 In some cases when addicted people were eventually released from incarceration, they found themselves worse off than before, with even fewer opportunities to adapt to society. This was a setup for relapse and recidivism.
It's difficult to fathom the number of individuals who might have avoided incarceration–and the numbers of lives and families that could have been saved–if only long-term, comprehensive addiction treatment services could have been made available to them.
Help to Pay for Addiction Treatment
There are a number of options to cover the costs of treatment. In 2008, the Mental Health Parity and Addiction Equity Act was passed. It established legislation that required the insurance industry to provide the same amount of treatment for mental health and substance abuse as they provided for medical and surgical care.
In addition, the Affordable Care Act has now made health insurance coverage more affordable for individuals, families, and small-business owners. It also includes prevention, early intervention, and treatment of mental health and substance use disorders as an essential health benefit that must be covered by health plans that are offered through the health insurance marketplace.
Financing addiction treatment is a win-win situation for everyone. If you're looking for a way to pay for addiction therapy, carefully evaluate your options and choose the one that makes the most financial sense to you and your recovery. There are a number of options to cover the costs of treatment. In addition to financial concerns, fears about committing to treatment and starting something new also play a part in getting started with addiction rehab.
Personal Financing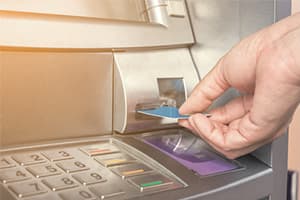 If insurance doesn't cover the full cost of treatment yet you have the financial means to do so, the best way to pay for addiction rehab would be to pay for it yourself without any sort of external financing. Financing addiction treatment through your own savings is often a possibility, but you may be concerned about having nothing left over after you finish treatment.
If your treatment is successful, you will have made one of the best financial decisions of your life. Using your assets to eliminate the problem that was destroying your life is the best use of that money. You should speak to a trusted financial advisor to see if this is an option for you. He or she may suggest funding a portion of your treatment with part of your savings.
If you're worried about how to pay for addiction treatment, it probably means that you don't have the finances to fund it. One alternative to consider is reaching out to friends and family members for a loan. Substance abuse doesn't just affect the person suffering from addiction—it also greatly affects loved ones.
The last thing that many friends or family members want to do is to give money to the person that further funds his or her alcohol or drug use, but they may be willing to chip in if that money is being used to treat their loved one's addiction. Suggest they give the money directly to the treatment center that you decide to enroll in, eliminating any fears that you may use the funds to continue to feed your addiction. Asking for financial help may make you uncomfortable, but look at it as part of your path to becoming a stronger person.
If you'd like to know whether your insurance may cover the full or partial cost of rehabilitation at one of American Addiction Centers' various rehab centers across the states, simply fill in your information in the form below.
Personal Loans
If obtaining a personal loan from a friend or family member is not an option, there are other ways to obtain financing for addiction rehab. Two common options include paying for it with a credit card or a bank loan.
The payback terms of the credit card might make it easy for you to make payments. Try to look for a card with a low interest rate, otherwise this option can end up becoming much more expensive than you anticipated. Some credit card companies offer deferred interest rate healthcare credit cards specifically for medical related expenses, including substance and mental health treatment.
If you choose to obtain a personal loan from a bank, the same thinking applies. Choose a loan that has the lowest interest rate you can find with manageable payback terms to help lessen or eliminate your out-of-pocket financial obligation.
Insurance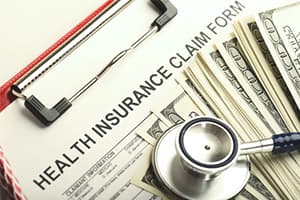 Some addiction treatment programs will accept private insurance or Medicaid. Keep in mind that there may be restrictions or limitations as to how much of the program that insurance will cover as well as what types of treatment your insurance provider will approve. Certain types of therapies may not be covered by insurance companies.
Checking your insurance coverage at an American Addiction Centers facility is free and secure. See if you are covered.
And there's good news for older adults age 65 and over who are receiving Medicare. Treatment for alcohol or substance abuse is covered under their plan. There are some caveats, but in general, Medicare covers both inpatient (residential) and outpatient addiction treatment as well as hospitalization costs.
Addiction Treatment Centers
Many drug and alcohol treatment centers offer their own financing to prospective patients. This financing may originate directly from the treatment center, or the center may work with third-party lenders to create affordable lending packages for its clients.
This can be one of the best options for people entering addiction rehab. Many centers work hard to create finance packages that patients can comfortably pay back once they finish treatment. Feel free to reach out to a treatment center you're interested to explore your financing options.
Referrals for Low-Cost Treatment
One option for a referral for low-cost addiction treatment is to call the 24-hour national helpline supported by the Substance Abuse and Mental Health Services Administration (SAMHSA). Further, many individual rehabs offer scholarships for those who need assistance in funding their addiction treatment services. It's important that you do your research to find the programs that tend to offer these scholarships.
Getting Help for Addiction
Due to legislation in recent years, the barriers to alcohol and substance abuse treatment are no longer in place. It may be desperation, incarceration, exhaustion, or intervention that leads a person to realize and accept that treatment is the only way out of the negative and painful cycle of addiction.
Insurance Providers and Rehab Treatment Coverage Levels
Thank you for your feedback.
American Addiction Centers (AAC) is committed to delivering original, truthful, accurate, unbiased, and medically current information. We strive to create content that is clear, concise, and easy to understand.
While we are unable to respond to your feedback directly, we'll use this information to improve our online help.