Ways to Help End the Stigma of Addiction
What Are the Consequences of Stigma?
Stigma can be defined as a set of negative and often unfair beliefs that a society or group of individuals have about a particular circumstance, quality or person. Fueled by misinformation, there is a great deal of stigma surrounding addiction and behavioral health disorders. The negative influence of stigma is far reaching: it can cause avoidance, rejection, and discrimination, ultimately deterring individuals from seeking the help they need.
Why the Stigma Exists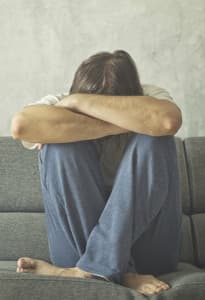 Stigma surrounding addiction is oftentimes perpetuated by a lack of valid information about the condition. While scientific research has helped us learn that addictions are chronic, often progressive, yet treatable mental health conditions, society has not yet caught up. More than 76% of people believe that addiction is fully or partially a choice, according to Recovery Brands research.
Individuals don't choose to develop addictions. An addition is often the result of a combination of factors, including genetic vulnerability and environmental influences. People who do not recognize the medical model of addiction may continue to view addiction as an issue of willpower or feel that "they brought it upon themselves." They may even use derogatory terms to describe individuals struggling with addictions, such as addict, junkie, crackhead, stoner, or drunk. However, like other health issues, addiction requires treatment, and individuals in treatment deserve respect and support, just like anyone with a chronic illness—mental or physical.
Who the Stigma Affects
Stigma unfairly spotlights individuals who suffer under the weight of their addiction or behavioral health condition. This can cause individuals (as well as their families or other loved ones) immense shame, which, in turn, can prevent them from seeking treatment. Next to cost, stigma is the second largest barrier for individuals considering treatment.
Stigma can also influence the personal biases of medical professionals, making some healthcare practitioners less likely to adequately treat individuals with addictions or behavioral health issues. Additionally, certain pharmaceutical companies refuse to invest in developing new treatments for addiction or behavioral health disorders—a policy perhaps shaped, in part, by the stigma surrounding these conditions.
Ending Addiction Stigma
Recovery Brands' LIVES Challenge Judge's Choice Award Winner, Tori Utley. Her video, "More Than an Addict," conveys that those suffering with addiction and the feeling of being labeled an "addict" can be washed away by seeking treatment. Read more about the winning participants of the Recovery Brands LIVES Challenge on the
blog
.
Stigma also affects society as a whole: when left untreated, addictions and behavioral health disorders can lead to increased healthcare costs and legal issues. Individuals with a history of addiction may also have difficulty finding employment, which can lead to increased costs to society and lost productivity.
American society tends to view substance use disorders more negatively than mental illness. In fact, more than 82% of individuals struggling with addiction have felt stigmatized. A 2013 public survey revealed high levels of opposition to policies that could help treat substance use, such as insurance coverage, housing, and employment programs. Less than 25% of respondents reported being willing to work closely with a coworker with an addiction, and 64% felt that employers should be able to refuse employment to individuals with addictions.
Almost half of those surveyed felt that individuals with substance use disorders should not have access to the same health insurance benefits as the general public. These beliefs underscore the stigma that continues to surround substance use and behavioral health disorders, preventing policymakers from developing and supporting initiatives to help individuals recover.
What the Stigma Does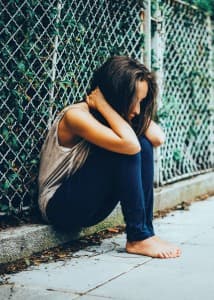 The stigma surrounding addiction and behavioral health disorders has far-reaching consequences. It affects not only individuals fighting addictions, but also:
Their families.
Their friends.
Their employers.
Members of the justice system.
Healthcare providers (e.g. medical professionals and substance abuse treatment specialists).
Those who struggle with substance use disorders arguably feel the effects of stigma most strongly. They may be discouraged or unable to obtain treatment, and can have difficulty finding employment or obtaining benefits that can support recovery.
While there are many specialized treatment facilities, many private doctors or mental health professionals refuse to work with individuals with addictions due to the perceived low success rate of treatment. And while pharmaceutical companies work hard at developing new treatments for many chronic illnesses, addiction treatments are not a high priority, despite the excessive cost of untreated addiction.
Addiction is already linked to low self-esteem, and stigmatizing views of addiction can worsen this. 30% of the population feels that recovery from addiction is impossible; this feeling is not limited to the general public—it can also be seen within the medical and mental health communities.
How to Stop the Stigma of Addiction
The stigma of addiction is strongly linked to a lack of education and understanding. While there is no simple way to halt it, there are steps to take to make progress in this area. One of the most important ways to prevent and reduce stigma is to speak up.
Each person's struggle with addiction is different. When individuals join together to share their experiences, strengths, and hopes, it can help to combat stigma. This can include:
Individuals who are in recovery from addiction.
Friends and family of those in recovery.
Treatment providers.
Organizations that are supportive of addiction treatment and recovery.
Anyone who is concerned about the stigma of addiction.
Individuals who are in recovery from addiction are often the strongest advocates for ending stigma.
Ending Addiction Stigma
Recovery Brands' LIVES Challenge People's Choice Award Winner, Sydney Johnson. Her video, "Unconditional," reveals how one person can make a positive impact on someone struggling with addiction through love and support. To read more about the winning participants of the Recovery Brands LIVES Challenge, read the
blog
Education is another vital aspect in reducing and preventing stigma for addiction and behavioral health issues. Providing accurate information about the preventable and highly treatable nature of addiction can help to inform the general public.
Grassroots organizations are working hard to educate the public and change how society views individuals with addictions or those in recovery. These groups accomplish this by contributing to public information about addiction, treatment, and recovery. The Anonymous People, a documentary produced in 2013, highlights the stories of people in long-term recovery.
Any individual with a disease deserves respect and should not be defined by their illness. Those who struggle with addiction have families, loved ones, and friends just like everyone else, and they often contribute to society in positive ways. There is much more to them than their addiction.
Addiction has become a growing issue in our society and most individuals know someone who is struggling with substance use. Addiction is not a lack of willpower or a morality issue, but a disease that can be treated. It deserves the same social support as any other chronic condition.
Finding the Best Addiction Treatment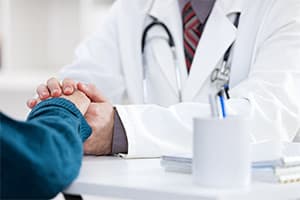 Regardless of the stigma surrounding addiction and behavioral health disorders, these conditions are possible to manage successfully with proper treatment and support.
Don't let stigma prevent you or someone you care about from getting help that can save a life. Please call our confidential helpline today at . Rehab placement specialists are available to help you find the best treatment program for your specific addiction or behavioral health disorder. Rehab works and recovery is possible.
More resources about
Ways to Help End the Stigma of Addiction

: