How to Find A Good Rehab Center for Drug or Alcohol Addiction
How to Choose the Right Rehab for Drug or Alcohol Addiction Treatment
When considering the right type of addiction rehab center, an early task should be to determine if inpatient or outpatient treatment is the best fit. Learning as much as you can about these kinds of addiction treatment centers can help make the decision to enter and, ultimately, the transition into rehab easier.
Inpatient or residential addiction treatment facilities provide immersive substance use treatment while patients live on-site 24 hours a day, allowing them to focus solely on their recovery during that time.1 Inpatient treatment is commonly sought by those with relatively severe addictions and addiction-related issues: however, such a treatment setting can be highly effective for people in many different situations. Outpatient treatment options also exist for those who prefer to live at home while attending substance abuse treatment sessions for several days a week at the rehab facility.1
Choosing an Inpatient Rehab Center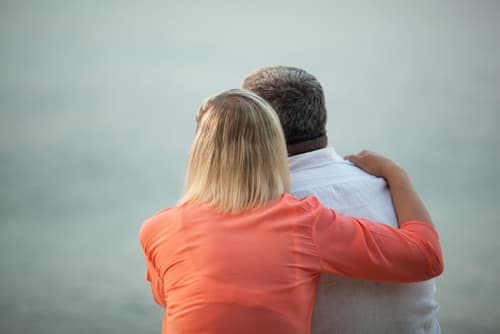 The first phase of inpatient rehab often incorporates a period of detoxification (detox). Having developed some magnitude of physical dependence to the previously used substance(s), many people will experience some withdrawal symptoms during this phase.1
Detox is meant to manage the often-unpleasant and potentially dangerous effects of suddenly quitting alcohol and certain types of drugs.1 For these substances, the acute withdrawal syndrome can be very severe or even life-threatening.2
For people in these situations, detox under medical supervision in a professional facility provides the safest and most comfortable setting in which to begin recovery.2,3
After withdrawal is successfully managed during detox, therapeutic efforts to address the deeper causes and maladaptive behaviors that underlie the compulsive misuse of drugs and alcohol comprise the bulk of inpatient or residential programming. In many cases, this phase of recovery involves a combination of numerous counseling sessions, peer support and, when needed, medical care.1 Most inpatient treatment programs tailor treatment to the needs of individual patients, adjusting treatment according to what will help the patient most at any given point of their recovery.
Holistic addiction treatment programs approach care from a whole-body perspective, often incorporating various natural therapies to promote sobriety, contentment, and overall health. Gender-specific detox centers offer addiction treatment for women or men only. Adolescent rehab programs address the unique challenges teens face in recovery, and religious or faith-based facilities incorporate various religious philosophies into their treatment models.

Choosing an Outpatient Rehab Center
Just like inpatient programming, there are a number of different types of outpatient options for care. The exact treatment can vary depending on the types and intensity of services available.1 Outpatient programming varies in length, depending on the specific needs of the patient. The type and severity of the addiction, its duration, and the individual's health and life commitments should all factor into placing the patient in the best program possible.4 For example, some intensive outpatient programs might require 9-20 hours of treatment participation per week and can last from 2 months to 1 year.4
Outpatient rehabilitation employs some of the same treatment practices as inpatient programming, such as individual therapy, group therapy, support groups, medication-assisted treatment, and life skills workshops.
Extended Care and Long-Term Rehab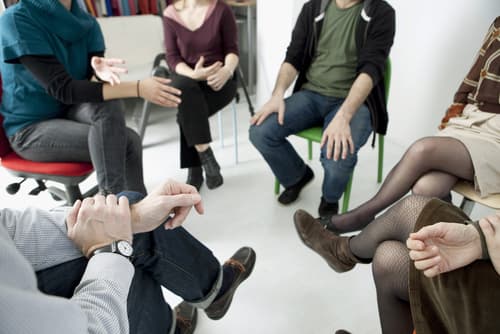 Extended care is an ongoing treatment that continues after a patient has completed an initial course of rehabilitation. These long-term recovery efforts are made in a number of settings, from extended-care treatment facilities where patients live to ongoing outpatient programming. Many patients choose some form of extended-care in order to support their lifelong sobriety.
Sober-living homes provide relatively unrestricted living arrangements to augment someone's extended-care. Sober-living residences offer a transitional environment of support before a person returns home, allowing them to reintegrate into society without the use of substances.
Long-term rehab is traditional rehab that involves a significantly longer stay, generally ranging from 6 to 12 months.1 Extended care in the form of long-term rehabilitation may be most helpful for those suffering from severe addictions and can be especially effective for those who are having trouble with chronic relapse.
Through the use of a formal treatment program, patients in recovery can learn new ways of thinking and acting. These changes will make patients aware of past behavior and help them create plans to avoid slipping back into destructive habits and dependencies that brought them into treatment in the first place. It is imperative that addiction treatment is flexible enough to accommodate certain individual needs but structured and supportive as patients progress through their recovery and relapse prevention work.
Recommended Articles
Thank you for your feedback.
American Addiction Centers (AAC) is committed to delivering original, truthful, accurate, unbiased, and medically current information. We strive to create content that is clear, concise, and easy to understand.
While we are unable to respond to your feedback directly, we'll use this information to improve our online help.