Health Net Insurance Coverage for Alcohol Addiction Rehab
Alcohol abuse and addiction affects many people each year who need to get treatment. Health Net typically provides excellent coverage for both inpatient rehab care and outpatient therapy. The insurance coverage depends largely on your individual policy, so you should read your policy to find out exactly what is covered.
Does Health Net Cover Alcohol Rehab Treatment?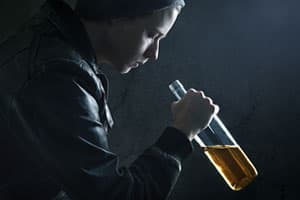 Health Net is known for providing rehab coverage for alcohol addiction. The type and amount of coverage also depends on your individual policy. It is best to get treatment for alcohol abuse sooner rather than later, so don't hesitate to reach out when you need it.
Different Types of Substance Abuse Treatment Health Net Will Cover
The type of rehabilitation center Health Net pays for depends on your individual coverage. Rehab for alcohol addiction is included in the policy's mental health coverage.
It not only offers coverage for alcohol abuse but other substances as well, such as drug abuse, painkillers and Internet usage. You will find that different types of local and long-distance rehab centers are covered, including inpatient residential treatment centers and outpatient recovery programs. Review your insurance policy to get the exact details on the types of rehab facilities you have coverage for.
Inpatient Alcohol Treatment vs. Outpatient Alcohol Therapy
Alcohol addiction affects many people each year who need to get treatment. You can choose between inpatient care and outpatient, as Health Net provides excellent coverage for both. With outpatient therapy, you stay at home and continue seeing your family and going to work, but are visiting the rehab facility on designated days. During the treatment program, you will probably be assigned to a local support group and days when you need to meet with your counselor. This option requires a certain amount of willpower in order to avoid your temptations.
If you don't think you can avoid your triggers for alcohol, you can enter a inpatient residential rehab center. You will usually live in the center for 30, 60 or 90 days. The counselors and therapists look over you closely and encourage you to fully participate in various activities. You may have your own room or one that is shared with other patients. They will take care of all of your meals and other necessities. Naturally, this option costs more than an outpatient program.
How to Check Your Health Net Alcohol Rehab Coverage
Knowing exactly what Health Net plans cover can give you peace of mind while you or your loved one is in rehab. You can do the work of getting and staying sober without worrying about unexpected costs or financial struggles.
Insurance Providers and Rehab Treatment Coverage Levels
More resources about
Health Net Insurance Coverage for Alcohol Addiction Rehab

: