Cigna Insurance Coverage for Heroin Rehab and Detox Treatment
Does Cigna Insurance Cover Treatment for Heroin Addiction Treatment?
When seeking out insurance options for heroin addiction treatment, the amount of information to sort through can be overwhelming. Fortunately, all insurance carriers in the United States, including Cigna, are required by law to offer coverage for substance abuse treatment.
How much insurance company covers varies widely, so it is beneficial for patients to take time to do research to find the best coverage. However, if you are wondering if Cigna covers rehab for addiction treatment, the simple answer is yes, they do.
It is important to note Cigna Insurance coverage for heroin addiction rehab varies largely between locations and plans. Cigna is comprised of several private offices throughout the United States, and each of these regions offers different benefits. Additionally, Cigna offers several types of plans, and each of those plans covers different amounts for rehab.
Type of Heroin Rehabs Cigna Will Pay For
Cigna mostly covers what is considered to be a traditional form of rehab, so they do not cover private, luxury or alternative healing facilities.When looking at different rehab facilities, there are certain rehab centers that will be in-network, while others will be out-of-network.
Any facility that is in-network will be covered by Cigna after you pay the amount of your deductible. If you want as much of the cost of treatment covered by Cigna insurance as possible, then you should choose a facility that is in-network. With some plans, you may get a small amount of coverage for out-of-network facilities.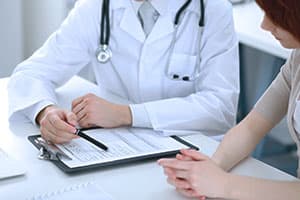 How much of the Cost of Rehab is Covered by Cigna?
The amount that is covered by Cigna insurance for heroin addiction treatment largely depends on what type of plan you have. Each plan has a deductible that determines how much you pay out of pocket before insurance starts kicking in to help pay for expenses.
It is important to keep in mind just because you reach the deductible, it doesn't necessarily mean that insurance will pay for 100% of expenses. In many plans, after the deductible is breeched the cost goes into coinsurance, which means the insurance company and the individual pays a certain amount of the bill.
Rehabs.com is a subsidiary of American Addiction Centers (AAC), a leading provider in heroin addiction treatment and recovery. AAC is in network with many of the top insurance providers in the U.S. including Cigna. You can check to see if your Cigna insurance covers heroin addiction treatment.
Can I Pay Above What My Insurance Will Provide to Receive Treatment?
It is ultimately up to every individual what treatment options they receive, especially if he is willing to pay whatever it takes to get better. This may mean going out of network to facilities that insurance does not cover or only covers a portion of. It may also mean choosing facilities more suited to the individual. If a patient is determined and has the monetary funds to pay for extra treatment, that is his choice.
Inpatient Heroin Addiction Treatment vs. Outpatient Heroin Treatment
"The amount that is covered by Cigna insurance for heroin addiction treatment largely depends on what type of plan you have."
Whether inpatient addiction treatment or outpatient therapy is better for any given patient depends on a combination of genetics, behavior and environment. Medical professionals will try to guide individuals toward the correct treatment to help increase the odds of beating the addiction. Another important factor is how serious the addiction is; heroin addiction treatment often necessitates treatment in an inpatient facility. Cigna insurance for heroin addiction rehab will cover the inpatient or outpatient treatment, but under some plans the patient may require a referral from a medical professional.
Should I Choose a Residential Heroin Rehab Center?
Research shows that when patients are in a residential treatment facility, treated with medication and receive ongoing therapy, they are less likely to relapse into addiction in the long term.1 That being said, every patient has different genetic, environmental and behavioral issues, so it is not for anyone other than a licensed medical professional and the patient to decide what is a proper form of addiction treatment.
Will Cigna Pay for Local Rehab and Out-of-State Treatment?
Cigna insurance for heroin addiction treatment will cover any rehab facility that is in-network with Cigna. This means that the majority of plans cover local rehab facilities and out-of-state treatments, but you will have to check with each facility to see if your regional office offers insurance for the particular rehab.
Does Cigna Pay for Private or Luxury Heroin Treatment?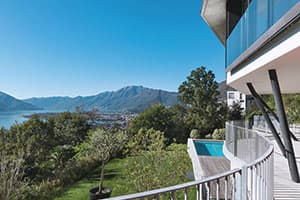 Most insurance carriers do not cover any private or luxury treatments because they consider these to be beyond what patient the average patient actually needs. Here are some types of things that may not be covered by your Cigna insurance coverage for heroin addiction rehab/treatment:
Over-the-counter drugs
Alternative rehab treatments (like hypnotherapy, yoga, massage, acupuncture, etc.)
Out-of-Network Facilities
Luxury and Private Facilities
However, keep in mind if you are willing to pay for these types of treatments out-of-pocket, there is nothing limiting you from doing so.
What Does Executive Treatment Offer Over Other Rehabs?
Basically, executive treatment offers working professional treatment without making them completely put a halt to their working lives. These programs are specifically designed and catered to the needs of working professionals who just cannot put all responsibilities aside while they seek treatment for a problem.
In addition, executive treatment also provides top-notch privacy for those concerned with media exposure. Privacy is always of utmost importance to rehab facilities, but executive treatment facilities put a special emphasis on maintaining the privacy of high-profile clients who cannot afford for the public to find out they are seeking treatment.
What Treatment Length will Cigna Pay For?
Cigna will pay for any program that is within the recommendation of a medical professional. Typically rehabilitation programs run from one to three months, and it will depend on the recommendation of the doctor how much Cigna insurance will cover. Important note: the treatment length can also vary from plan to plan and region to region.
What If I Have No Insurance?
If you have no insurance, the road to rehab becomes a little bit trickier, but it is not impossible. Those who qualify due to financial need can still get insurance via signing up for Medicare which will help pay for heroin addiction treatment.
For everyone else, you may need to work with a rehab facility that is willing to allow you in despite a lack of insurance. The only other alternative is to wait until re-enrollment opens back up, so that you can then sign up for Cigna insurance for heroin addiction treatment.
Using Our Helpline to Determine Your Cigna Rehab Options
This is obviously a lot of information for any individual to sort through, so let us help you find the right insurance coverage for a rehab facility. Call our hot-line at . One in twelve American over the age of twelve suffer from some form of substance abuse, so you are not alone in this problem. Let us help you get past the logistics, so you can get enrolled in the desired program as soon as possible.
Frequently Asked Questions
Will Cigna Cover Multiple Rehab Stays?
If it is deemed necessary by a medical professional, Cigna will cover multiple stays.
Does Insurance Pay for Aftercare?
Insurance does pay for some aspects of aftercare, but it varies from plan to plan.
Could Rehab Make My Insurance Premiums Higher?
No, the cost of insurance is determined by two things: age and tobacco use. If an insurance company raises your premium post-rehab, the company is breaking the law.
Has The Affordable Care Act (Obamacare) Affected Substance Abuse and Mental Health Insurance Coverage?
Yes, it is now mandated by law that insurance companies cover addiction treatment and other mental health treatments.
---
Recommended Rehab Treatment Articles
More resources about
Cigna Insurance Coverage for Heroin Rehab and Detox Treatment

: