Cigna Insurance Alcohol Addiction Rehab Coverage
Does Cigna Cover Alcohol Rehab?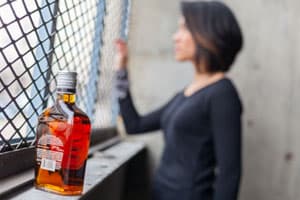 With over 53 percent of the U.S. population reporting a close relative with a drinking problem, it is no surprise that alcohol addiction treatment is the most sought after.
All insurance carriers, including Cigna, cover alcohol addiction treatment because rehab is a method that has been proven to work to help alcoholics avoid relapse and even sustain sobriety.
The problem is that how much coverage each carrier offers varies widely. It takes a great deal of effort to figure out exactly what is covered by each carrier and each plan, but it is important to do so to make sure patients find the best coverage for their treatment.
Cigna Alcohol Insurance
With Cigna insurance coverage for alcohol addiction rehab/treatment, there is a lot of information to process. For one, the company is divided into regional offices that all offer different coverage. On top of that, Cigna offers several plans that all offer different types of coverage for patients.
Rehabs.com is a subsidiary of American Addiction Centers (AAC), a leading provider in alcohol detox and rehab programs. AAC is in network with many of the top insurance providers in the U.S. including Cigna. Check to see if your Cigna insurance covers alcohol addiction treatment.
Checking Your Insurance Benefits
Knowing exactly what your Cigna plan covers can give you peace of mind while you or your loved one is in rehab. You can do the work of getting and staying sober without worrying about unexpected costs or financial struggles. For more information on Cigna insurance plans and to check what your plan covers, call the number on the back of your insurance card. Or, you can call AAC at to speak to one of our admissions navigators, who can help you find out your coverage and answer any questions you have.

Recommended Rehab Treatment Articles
Health Insurance Providers and Coverage Levels
More resources about
Cigna Insurance Alcohol Addiction Rehab Coverage

: