United Healthcare Group Insurance Coverage for Alcohol Rehab
UnitedHealth Group (also known as United Healthcare or UHC) does offer emotional and behavioral health coverage for those suffering from alcoholism or alcohol-related behavioral disorders through its subsidiary United Behavioral Health, which is now known as Optum Provider Express, though many plans and providers still refer to UBH. For the purposes of this article, the two are interchangeable.
United Behavioral Health is a 'personal health improvement service' that has been in operation for more than 20 years. Services include health and wellness programs, support helplines, forums, therapy, integrated behavioral and medical care and coverage for forms of inpatient and outpatient rehab centers.
United Behavioral Health provides and manages all behavioral health and substance abuse services for United Healthcare Plan members. UBH also partners with both Medicaid and Medicare. Unlike some other insurance plans, UBH/Optum does not require pre-authorization for certain outpatient treatment services.
---
Does United Healthcare Group Cover Alcohol Rehab Treatment?
United Healthcare Group insurance does provide at least some coverage for alcohol abuse treatment. It is important to note that not all rehab programs for alcohol addiction are covered, even if a treatment is described on the United Healthcare website. Refer to your Summary Plan Description for a list of all covered benefits under your health insurance plan.
Alcohol abuse should be taken seriously and seeking addiction treatment is an important step to get on the path to recovery. If you have United Healthcare Insurance, always check what your plan covers before enrolling into an alcohol rehab program.
Check Your United Healthcare Alcohol Rehab Coverage
Rehabs.com can also verify your insurance coverage for you to check what level of alcohol rehabilitation treatment could be included with your United Healthcare insurance plan. Use the form below or visit our insurance verification page, enter your information, and you will immediately be able to see if the rehab center you are considering is in-network with United Healthcare Group. Or call to speak to one of our admissions navigators to have them check your benefits and help you understand what is covered.
---
United Healthcare Inpatient Alcohol Treatment vs. Outpatient Alcohol Treatment
"Coverage costs vary significantly based on the type of alcohol addiction treatment that is being sought."
Alcohol addiction treatment and rehabilitation programs can be classified into two broad categories: inpatient and outpatient. Both services offer traditional treatments, including 12-step programs, group therapy or counseling sessions, education, medication prescriptions, family therapy, etc.
Inpatient Rehab Centers
Inpatient treatment centers offer intensive therapy and provide the tools to manage alcohol addiction so you can get on the path to sobriety. Essentially, inpatient rehabs offer short-term residencies; these include a range of psychological, physiological, and other intervention techniques in a community setting.
Outpatient Rehab Programs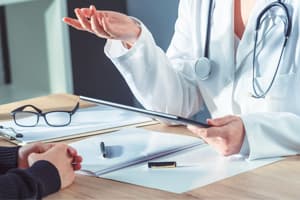 Outpatient alcohol rehab programs can range from a couple hours per week to several hours per day, depending on the specific program. There are many types of outpatient rehabilitation, including:
substance abuse and chemical dependency evaluations
treatment planning
medication management
short-term individual, family and group therapeutic services
intensive outpatient therapy
crisis intervention
The most commonly known outpatient treatment for alcohol addiction is Alcoholics Anonymous. Since outpatient services do not charge room and board, they are subsequently less expensive on average.
---
Do Out-of-State Rehab Centers Accept United Healthcare Insurance?
UnitedHealth Group is a national provider and has a national network for both inpatient and outpatient treatment services. If you have questions about coverage, the best way to determine location or financing questions is to directly call United Healthcare or Optum/UBH.
How to Check Your United Healthcare Rehab Coverage
Knowing exactly what United Healthcare Insurance plans cover can give you peace of mind while you or your loved one is in rehab for alcohol addiction. You can do the work of getting and staying sober without worrying about unexpected costs or financial struggles. Rehabs.com is a subsidiary of American Addiction Centers (AAC), a leading provider in alcohol addiction treatment and recovery. AAC is in-network with many of the top insurance providers in the U.S. including United Healthcare Insurance. You can check to see if your United Healthcare Insurance covers alcohol addiction treatment.
What if I Have No Insurance?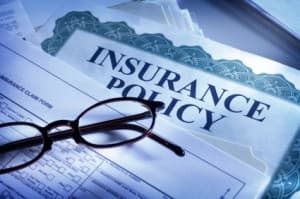 If you or your loved one do not have sufficient (or any) insurance coverage for an alcohol disorder – or if your preferred rehab service is not offered through United Healthcare — there are other options available. As always, it is recommended to first check with your health insurance provider before deciding on an alcohol treatment option.
Many treatment facilities understand that rehab programs are expensive (especially inpatient centers) and offer flexible payment plans.
Additionally, the Affordable Care Act (more commonly known as "ObamaCare") includes a program known as Screening Brief Intervention and Referral to Treatment, which is designed to stop substance abuse. SBIRT services may be useful for those with drug and alcohol dependence. Those with Medicaid are guaranteed this program.
You can also speak with our specialists to identify your coverage options and potential treatment programs.
---
Questions and Answers About United Healthcare
Rehabs.com strives to provide you with the most updated information on each carriers' addiction insurance coverage but policy changes and errors do occur. Please check with your insurance carrier directly to confirm coverage levels. Rehabs.com is an informational site only and is not affiliated or sponsored by UnitedHealth.
---
Recommended Rehab Treatment Articles
More resources about
United Healthcare Group Insurance Coverage for Alcohol Rehab

: