Does UnitedHealth Care Substance Abuse Cover Rehab for Alcohol?
What Kind of Coverage Does UnitedHealth Insurance Offer for Alcohol Addiction?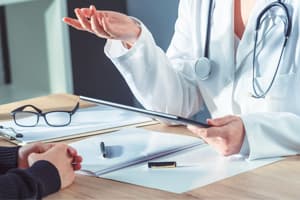 UnitedHealth Group offers emotional and behavioral health coverage for those suffering from alcoholism or alcohol-related behavioral disorders through its subsidiary United Behavioral Health, which is now known as Optum Provider Express, though many plans and providers still refer to UBH. For the purposes of this article, the two are interchangeable.
United Behavioral Health is a 'personal health improvement service' that has been in operation for more than 20 years. Services include health and wellness programs, support helplines, forums, therapy, integrated behavioral and medical care and coverage for forms of inpatient and outpatient treatment centers.
United Behavioral Health provides and manages all behavioral health and substance abuse services for UnitedHealthcare Plan members. UBH also partners with both Medicaid and Medicare.
Unlike some other insurance plans, UBH/Optum does not require pre-authorization for certain outpatient services.
It is important to note that not all programs are covered, even if a treatment is described on the UnitedHealth website. Refer to your Summary Plan Description for a list of all covered benefits under your health plan.
Checking Your Insurance Benefits
Knowing exactly what UnitedHealth Insurance plans cover can give you peace of mind while you or your loved one is in rehab. You can do the work of getting and staying sober without worrying about unexpected costs or financial struggles. For more information on UnitedHealth Insurance plans and to check what your plan covers, call , click here, or fill out the form below.
How Much of the Cost of Rehab is Covered by UnitedHealth Insurance?
Coverage costs vary significantly based on the type of alcohol addiction treatment that is being sought. UnitedHealth warns that state regulations vary widely with respect to mental health, substance abuse and addiction coverage.
As an example, some in network plans require a zero-percent copay but do require you to meet an annual deductible. Out of network inpatient or outpatient services generally range around 20 percent for a copay as well as an annual deductible amount. In either case, you are required to call the Mental
Rehabs.com is a subsidiary of American Addiction Centers (AAC), a leading provider in alcohol addiction treatment and recovery. AAC is in-network with many of the top insurance providers in the U.S. including UnitedHealth Insurance. You can check to see if your UnitedHealth Insurance covers alcohol addiction treatment.
(Please note: Rehabs.com strives to provide you with the most updated information on each carriers' addiction insurance coverage but policy changes and errors do occur. Please check with your insurance carrier directly to confirm coverage levels. Rehabs.com is an informational site only and is not affiliated or sponsored by UnitedHealth.)
Health/Substance Abuse Designee to receive benefits
Additionally, the costs paid for through UnitedHealth Group Insurance and United Behavioral Health coverage for alcohol addiction rehab may vary depending on who the coverage is for (Individual, Individual and Spouse and Family, Group, etc), the Plan Type (PPO, HMO, etc).
Can I Pay Above What My Insurance Will Provide to Receive Treatment?
You are allowed to pay above the standard UnitedHealth Insurance coverage for alcohol addiction rehab. Some plans do have 'Out-of-Pocket Maximum' limitations.
There are limitations on UnitedHealth Insurance coverage amounts for alcohol addiction treatment, and some treatments or treatment centers may not be covered at all. While preauthorization is required for coverage, non-covered providers are an option for those with the financial resources to pay for them.
Inpatient Addiction Treatment vs. Outpatient Therapy
"Coverage costs vary significantly based on the type of alcohol addiction treatment that is being sought."
Alcohol addiction treatment and rehabilitation programs can be classified into two broad categories: inpatient and outpatient.
Both services offer traditional treatments, including 12-step programs, group therapy or counseling sessions, education, medication prescriptions, family therapy, etc.
Inpatient treatment centers are essentially short-term residencies; these include a range of psychological, physiological, and other intervention techniques in a community setting.
There are many types of outpatient rehabilitation, including:
substance abuse and chemical dependency evaluations
treatment planning
medication management
short-term individual, family and group therapeutic services
intensive outpatient therapy
crisis intervention
The most commonly known outpatient treatment for alcohol addiction is Alcoholics Anonymous. Since outpatient services do not charge room and board, they are subsequently less expensive on average.
Should I Choose a Residential Rehab Center?
Residential rehab centers are treatment facilities that combine detoxification services, psychological counseling, and after-care services. Keep in mind that UBH/Optum will review, recommend and authorize all inpatient services.
In some plans, the combination of both Network and Non Network services and treatments for substance abuse and alcoholism is limited to 30 days per calendar year. Without authorization, you could be responsible for paying a premium (often $500) for charges before any benefits are covered.
Per the Optum Inpatient Coverage Determination Guideline: "Check the member's specific benefit plan document for the applicable penalty and provision for a grace period before applying a penalty for failure to notify Optum as required."
Consider the following factors before entering a residential rehab center:
cost and coverage
treatment methodologies
effectiveness (this can be difficult, since not all rehab facility organizations publish success rates)
your own professional career / family impact
Keep in mind that the treatments and the costs associated with these facilities are designed for a specific condition and may not be effective for others.
Will UnitedHealth Insurance Pay for Local Rehab and Out-of-State Treatment?
UnitedHealth Group is a national provider and has a national network for both inpatient and outpatient services. If you have questions about coverage, the best way to determine location or financing questions is to directly call UnitedHealth or Optum/UBH.
You can also visit liveandworkwell.com to find a clinician or certify visits.
Does UnitedHealth Insurance Pay for Private or Luxury Treatment?
Private and luxury treatment rehabilitation centers may be covered through your UnitedHealth health plan. High-end treatment services come in both inpatient and outpatient clinics, but you should be aware that private, luxury and executive treatment options are very expensive. Some luxury treatment programs can cost in excess of $25,000 per month.
What Does Executive Treatment Offer Over Other Rehabs?
Executive treatment programs are designed to provide upscale, high-level services, and amenities. Unlike more traditional treatment facilities, executive and luxury rehab centers are designed to have a resort-style feel.
Common luxury services include private rooms, gourmet meals, swimming pools and spas, conference rooms, horseback riding and other accommodations.
For those who need to conduct business while going through an alcohol rehabilitation program, these centers offer the ability to meet with business associates and maintain a comfortable working lifestyle while receiving help.
What Treatment Lengths Will UnitedHealth Insurance Pay For?
Typical inpatient treatment program lengths range between one and six weeks for alcohol addiction, however
UnitedHealth Insurance coverage treatment ranges from 28 days to 90-plus days.
Important: Many facilities will offer different treatment lengths, but not all facilities are covered through your health plan. If you have questions, contact a UnitedHealth Group or Optum plan representative.
Some forms of treatment may not have established treatment lengths. Most UnitedHealth rehab centers or programs are outpatient, and some have treatment options that can run in excess of a full year. Your plan may have limitations on the number of days in which you can receive either inpatient or outpatient behavioral health services.
What if I Have No Insurance?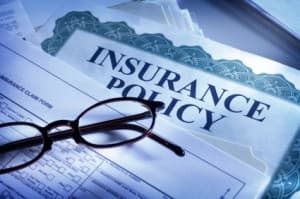 If you or your loved one do not have sufficient (or any) insurance coverage for an alcohol disorder – or if your preferred rehab service not offered through UnitedHealth — there are other options available. As always, it is recommended to first check with your insurance provider before deciding on a treatment option.
Many treatment facilities understand that rehab programs are expense (especially inpatient centers) and offer flexible payment plans.
Additionally, the Affordable Care Act (more commonly known as "ObamaCare") includes a program known as Screening Brief Intervention and Referral to Treatment, which is designed to stop substance abuse. SBIRT services may be useful for those with drug and alcohol dependence. Those with Medicaid are guaranteed this program.
You can also speak with our specialists to identify your coverage options and potential treatment programs.
Determining Your UnitedHealth Group Insurance Rehab Options
Sometimes the best way to determine the appropriate rehabilitation program is to speak with a representative from your insurance provider. They can help you or your loved one identify what your options are and help you understand the right choice given your specific situation. If you are looking to make the transition to a healthy lifestyle, call your insurance company immediately.
Questions and Answers
Will UnitedHealth Insurance Cover Multiple Rehab Stays?
Maybe. While coverage depends on each plan and individual member's history of benefits use, UnitedHealth Insurance (or Optum Behavioral Solutions) may cover multiple alcohol rehab stays.
Your plan is more likely to evaluate and limit the total number of days in rehab, not the total number of stays.
Does Insurance Pay for Aftercare?
Yes. UnitedHealth Group Insurance does offer select coverage for aftercare programs, though member benefits are subject to change based on network options, individual coverage and treatment methodologies.
Could Rehab Make My Insurance Premiums Higher?
This is a common fear among members of all health insurance plans, not just UnitedHealth plans. Ultimately, whether or not premiums rise depends on plan and treatment types. After a certain number of treatment days, member co-pays are likely to increase.
Has the Affordable Care Act (ObamaCare) Affected Substance Abuse and Mental Health Insurance Coverage?
It has, and rather significantly. The Affordable Care Act lists addiction treatment one of its 'ten essential health benefits' required of insurance exchange companies. The ACA has also made it illegal for companies to deny coverage to those with preexisting conditions, including alcohol addiction or abuse.
More resources about
Does UnitedHealth Care Substance Abuse Cover Rehab for Alcohol?

: