LifeSynch Insurance Coverage for Drug & Alcohol Rehab
"LifeSynch helps customers find doctors and hospitals that they can afford."
LifeSynch is one of several subsidiaries owned by Humana, but that doesn't mean it covers the same treatments as Humana. The company focuses on helping patients on a one-on-one basis, and it encourages customers to call the company directly when they need help. LifeSynch helps customers find doctors and hospitals that they can afford. Though LifeSynch doesn't specifically cover detox services, it does cover other forms of treatment.
Does LifeSynch Cover Addiction Rehab?
LifeSynch uses a network plan, and if you need to find the right rehab center for yourself or a family member, you'll need to find one in the company's network. You can find those rehab centers by calling the number on the back of your benefits card, but we can also help you find worthwhile centers when you contact us at . Drug abuse and alcohol abuse are two of the most common substance abuse problems covered by the company.
The amount of coverage you have can vary widely based on your state of residence, whether the facility is in- or out-of-network, the length of your stay, and your insurance plan level. The cost of drug and alcohol addiction rehabilitation will vary from person to person and will also depend on the rehab center, the type of program attended, and specific services received.
Addiction Treatment Length LifeSynch Will Cover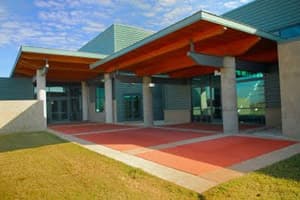 LifeSynch can help you find affordable rehabilitation centers for you or someone covered under your policy. You can even get help if someone suffers an overdose or lands in the hospital. LifeSynch works hard to help you find a discreet addiction center that fits your budget. The average cost of drug rehab starts at around $500 per day for residential treatment, but outpatient treatment is slightly lower. When helping you decide the duration or length of your rehab stay, LifeSynch will take steps to keep your confidential information private.
Specialty Alcohol and Drug Treatment Through LifeSynch
LifeSynch prefers the holistic approach to treating an addiction, which means that you can find some luxury rehab centers in your network. Exclusive treatment centers of this type are the same as those used by the rich and the famous, and you might even have access to facilities you read about in magazines. LifeSynch primarily works with doctors, nurses and hospitals, but the company can pair you with a certified counselor or help you locate a rehab facility. If you're ready to find an executive rehab facility, just give us a call. One call to will put you in touch with rehab facilities with top-of-the-line amenities.
Insurance for Inpatient Addiction Treatment vs. Outpatient Treatment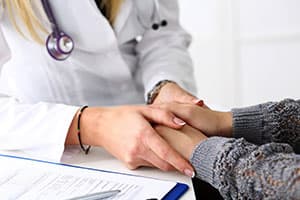 Insurance companies often cover inpatient treatment for a set period of time, which can range from three days to 28 days, and some companies will extend coverage after talking to the patient's doctor. You can talk to your provider about extending coverage to include an outpatient program. This gives you the time to learn the skills that you need to avoid drugs or alcohol after leaving the residential program. Even if your coverage prohibits the duration of your stay in the facility, the company might offer more coverage for an outpatient program that lets you keep seeking help for the addiction.
How to Cover What Insurance Won't
Depending on your coverage or type of policy, you might find that your insurance company only covers a small portion of your rehab stay. The company might only agree to pay for one day in the center, which leaves you responsible for covering the rest. Payment plans are one way you can use to pay for your stay whether you have poor insurance or no insurance at all. This option uses an installment agreement that you sign when you check into the center.
Verifying Coverage and Finding the Best Treatment
"We'll find a drug treatment center within the LifeSynch network, or we'll locate other treatment options that your program covers. "
You should never settle for second best when it comes to your health or the health of a loved one. You wouldn't settle for cut-rate surgery, so why should you settle for cheap drug and alcohol rehab? When you talk to one of our advisers, you don't need to worry about researching drug rehab centers because we can find the perfect one for you. We run a 24-hour toll-free hotline, and you'll find a trained expert on the other end of the line. We'll find a drug treatment center within the LifeSynch network, or we'll locate other treatment options that your program covers. What are you waiting for? Call now.
(Please note: Rehabs.com strives to provide you with the most updated information on each carriers' addiction insurance coverage but policy changes and errors do occur. Please check with our help line representatives or your insurance carrier directly to confirm coverage levels.)
---
Insurance Providers and Rehab Treatment Coverage Levels
---
Recommended Rehab Treatment Articles
---
More resources about
LifeSynch Insurance Coverage for Drug & Alcohol Rehab

: