Mental Health Network Drug Rehab and Drug/Alcohol Detox Coverage
(Please note: Rehabs.com strives to provide you with the most updated information on each carriers' addiction insurance coverage but policy changes and errors do occur. Please check with our help line representatives or your insurance carrier directly to confirm coverage levels.)
Does Mental Health Network Cover Detox Services?
"MHNet recommends therapeutic alliances between therapists and programs to ensure the best possible results for a recovering addict."
Yes, Mental Health Network recognizes the need to cover detox services for those suffering from substance abuse. In addition, MHNet created practice procedures to use in combination with guidelines supported by the American Psychiatric Association. Detox services include both inpatient and outpatient options for those who are battling alcohol and drug abuse. Furthermore, MHNet recommends therapeutic alliances between therapists and programs to ensure the best possible results for a recovering addict.
Does Mental Health Network Cover Rehab?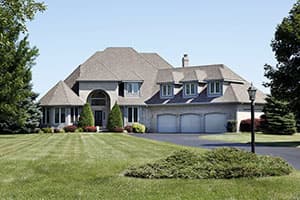 Mental Health Network covers rehabilitation services, but it also supports alternative processes for each individual case. If you or a loved one requires assistance related to alcohol abuse, MHNet suggests an outpatient program for rehabilitation after detoxification. MHNet will continue to review a patient's history in order to assess the patient's needs and possibly place a recovering alcoholic in an inpatient program. In regards to opiate abuse, MHNet suggests rehab treatment a few days after detoxification.
Addiction Treatment Length Mental Health Network Will Cover
The duration or length of treatment is dependent upon the specific needs of the patient as diagnosed by a practitioner and the therapeutic alliance.Moreover, these needs fluctuate; treatment is contingent upon the specific addiction and progress of the patient. In general, many addicts are subject to relapse. This may influence not only the length of time but also the type of treatment covered by MHNet. Although family members may be concerned about a loved one who is in recovery, MHNet values a patient's request to be discreet and keeps information private and confidential.
Specialty Alcohol and Drug Treatment Through Mental Health Network
It's important to choose the right rehabilitation program most compatible with the patient's needs.When you or a loved one are searching for a treatment facility, there are various types of rehab centers and programs to consider, such as:
Inpatient programs available in your hometown
Outpatient programs available in your local area
Exclusive inpatient programs with or without amenities
Luxury outpatient programs with amenities
If you're considering a luxury program or its more economical counterpart, there are support services available to help you choose. Please call a knowledgeable advisor who is available to speak with you today at .
Insurance for Inpatient Addiction Treatment vs. Outpatient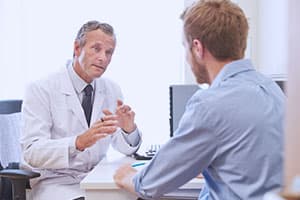 Nowadays, numerous recovery facilities exist for both inpatient and outpatient needs. Sometimes, a substance abuser develops an addiction away from home; other times, an addiction begins at home. If it's the latter, it may be time to investigate residential facilities away from home to avoid the chance of relapse. In addition, some recovering addicts are concerned about taking time off work. Someone in recovery may prefer to work during the day and stay overnight at a facility. In all of these instances, it's important to find an inpatient or outpatient program covered by insurance.
How to Cover What Insurance Won't
On certain occasions, insurance will not fully cover the needs of an individual patient. In these circumstances, there are a few options to consider. You may wish to look into financing plans, sliding-scale payments and other resources. There is no need to put yourself and loved ones through further stress, and payment plans are a great option to lessen the financial burden. If you're considering an installment plan, or if you wish to discuss facilities in your area, contact a counselor at .
Verifying Coverage and Finding the Best Treatment
"By offering your loved one a choice and a delay, you give them a chance to back out."
According to the National Institute on Drug Abuse, drug and alcohol abuse are factors in the deaths of over 100,000 Americans a year. When you or a loved one are dealing with substance abuse, timing is extremely important. Once you've determined there is an issue, it's of the utmost importance to verify the type of coverage you have and find the best treatment program or facility available. Take the time to assuage your concerns and contact our toll-free helpline. It's available 24/7. Speak with one of our knowledgeable advisors who can assist you in determining your options. Furthermore, an advisor can review your insurance coverage as well as help you find a treatment center for you or your loved one. Call .
More resources about
Mental Health Network Drug Rehab and Drug/Alcohol Detox Coverage

: