Health Net Insurance Coverage for Cocaine Rehab and Detox Treatment
Does Health Net Insurance Cover Treatment for Cocaine Rehab?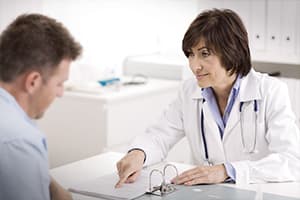 Yes, Health Net offers excellent treatment for abuse or addiction to cocaine. If you are struggling with cocaine addiction, there is help out there for you. Health Net insurance policies include substance abuse and mental health coverage, which includes paying for treatment programs for this affliction. It covers both inpatient and outpatient treatment centers, giving you an option when you choose to seek treatment. Check the details of your policy to find out exactly what is covered by Health Net.
Type of Rehabs Health Net Will Pay For
There are different types of rehab programs and facilities for cocaine, and Health Net lets you choose from the different options available. There is outpatient care, letting you stay home and go to work or school while seeking treatment, or inpatient that requires you to stay in the facility. You can also choose from other options, like executive rehab, luxury or private rehab. There are even treatment centers covered by Health Net that provide holistic treatment that don't use regular medications.
How Much of the Cost of Treatment Is Covered by Health Net
Rehab costs vary based on a number of factors, so there is no way to tell you exactly how much Health Net will cover. Coverage may be based on a certain facility, a set dollar amount, the number of treatments you can get a year or paying a percentage of your costs. This gives you more options so that you can choose the type of treatment you need while also using what is covered by Health Net as an important factor.
Can I Pay Above What My Insurance Will Provide to Receive Treatment?
If you decide to get treatment at a facility that costs more than what your Health Net policy covers, you can always choose to pay the difference out-of-pocket. Just because Health Net covers a set amount, doesn't mean that is the maximum you can pay for your cocaine rehab treatment. You will simply be paying the difference.
Inpatient Addiction Treatment vs. Outpatient Therapy
"If you are struggling with cocaine addiction, there is help out there for you. Health Net insurance policies include substance abuse and mental health coverage, which includes paying for treatment programs for this affliction."
Inpatient treatment centers are those where you stay in the facility for a set period of time, while outpatient therapy allows you to remain at home. Should you need to remain in school or tend to various responsibilities at home, you can choose outpatient care. Inpatient therapy is suggested for people who have a more serious problem with cocaine and who will not be able to resist their triggers while at home.
Should I Choose a Residential Rehab Center?
A residential rehabilitation center has many benefits. This is a treatment center you stay at, providing you with lodging, support from other patients and counselors, meals, and everything you need. It also keeps you from your triggers since you are staying in a safe and drug-free environment for 30, 60 or 90 days. This is often the reason many people choose to stay in a residential rehab center.
Will Health Net Pay for Local Rehab and Out-of-State Treatment?
Health Net offers a variety of options when it comes to choosing the right treatment center for you. You, of course, can go to a local cocaine rehab center if you want it to be convenient. This is essential if you plan on going to an outpatient treatment center. However, if you are planning on a residential center, that is inpatient, so you can go just about anywhere. Health Net policies state that you can choose your treatment center, even if it is long-distance. You do need to check your individual policy to look at the details and make sure you are going to be covered if you go out of its network of detox facilities.
Does Health Net Pay for Private or Luxury Treatment?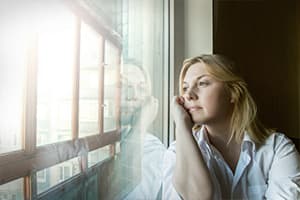 Private and luxury facilities offer more than you would expect from your treatment facility. They are catered to people who either want more privacy or greater accommodations during their treatment for cocaine addiction. You might be a more private person who doesn't want to be bothered, and are willing to pay more for a treatment facility where you have your own room and confidentiality. Others are famous or notable people in their community, such as politicians, celebrities, public figures, and athletes. You can choose luxury treatment or private treatment, and still have excellent coverage from your Health Net policy.
What Does Executive Treatment Offer Over Other Rehabs?
Executive treatment is meant specifically for people who want to go to cocaine rehab, but also need to keep up with a business lifestyle. It is a type of inpatient treatment that allows you to continue conducting business while in the facility. You get privacy and the essentials needed for business, including a phone in your room, wireless high-speed Internet access and a computer or tablet. Some facilities even allow you to have video conferences during your treatment.
What Treatment Lengths Will Health Net Pay For?
Health Net covers different types of cocaine rehab programs, including those that might be longer than the traditional 28- or 30-day stay at the facility. While the length of treatment for outpatient programs varies quite a bit, inpatient is usually for 28, 30, 60 or 90 days. There is a lot to be considered when deciding how long your treatment for cocaine addiction should be, such as how severe of an addiction you have, how long you have been dealing with the addiction and what other mental health or substance abuse problems you might be facing.
What If I Have No Insurance?
If you don't have insurance, you can still visit a local cocaine detox center. There are multiple options available to you. There may be a payment scheduling program you can join at the rehab center, letting you pay on a monthly basis. Some treatment facilities offer free or very low cost to those who don't have insurance or are having financial difficulties.
Using Our Helpline to Determine Your Health Net Rehab Options
If you are having trouble reading your policy and determining exactly what is covered, call our helpline. We are familiar with Health Net's policies for substance abuse and treatment coverage, and know exactly what to look for. Don't let the confusion of an insurance policy keep you from getting the treatment you need and entering a cocaine rehab facility.
Questions and Answers
More resources about
Health Net Insurance Coverage for Cocaine Rehab and Detox Treatment

: