American Family Insurance Coverage for Heroin Rehab and Detox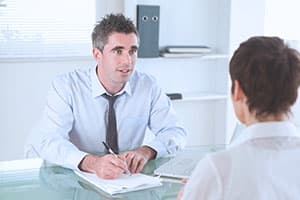 Heroin addiction treatment can be expensive. In the past, inpatient and outpatient treatments for heroin addiction have not been covered by insurance companies. Luckily, along with Obamacare comes a mandate for insurance companies to cover treatments for recovering heroin addicts. Starting in 2014 Obamacare requires insurance companies to cover ten essential benefits. One of those essential benefits is mental health and substance abuse. American Family Insurance now offers health insurance plans that cover heroin addiction treatments.
What Kind of Coverage Does American Family Insurance Offer for Heroin Addiction?
American Family Insurance pays for both:
Residential treatment programs
Outpatient treatment programs
When you are diagnosed with heroin addiction, a treatment option will be recommended to you by your doctor. Once the treatment center is notified that you have insurance, they will work with American Family Insurance to get your treatment pre-authorized. After it's been pre-authorized, your treatment will begin and your insurance will start paying.
What Amount of the Heroin Addiction Treatment is Covered?
American Family Insurance for heroin addiction rehab covers similar to other medical events. Depending on how your specific policy covers other medical events, your coverage can differ. For example, if your policy covers medical expenses at 60 percent after you meet a $2,500 deductible, your heroin addiction treatment will be covered the same way. American Family Insurance covers 30 days of treatment for heroin addiction, as deemed medically necessary.
Can I Pay for More Treatment, Even if My Benefits are Maxed Out?
If you choose a treatment option that costs more than American Family will pay and lasts longer than the number of days of treatment they allow, you can always pay for more or longer treatment. For instance, if you are covered by American Family and choose a 90 day treatment, you can pay for the 31st – 90th day on your own. The insurance limit isn't meant to limit your ability to receive treatment in any way.
Outpatient Heroin Addiction Treatment vs. Inpatient Heroin Addiction Treatment
For many recovering addicts, outpatient addiction therapy is an option that fits conveniently into daily life. Outpatient therapy allows recovering heroin addicts to maintain a job, family life and tend to other daily events while they recover. Also, outpatient treatment usually costs a fraction of what inpatient treatment costs. Inpatient addiction treatment is an all encompassing treatment that offers 24 hour rehabilitation in a facility. Depending on the severity of the addiction and other pertinent factors, treatment is normally offered for:
30 days
60 days
90 days
180 days
Residents of an inpatient treatment program eat, sleep and live in the facility, which limits their risk of relapse. Most facilities require that the recovering addict graduate an outpatient or inpatient treatment program before they leave. Many of these programs are based on the original 12 steps of Alcoholics Anonymous.
Should I Choose an Inpatient Rehab Center?
If your addiction is determined to be severe, you have unsuccessfully tried outpatient treatment programs in the past and you don't have a positive support system outside of the treatment center, you should discuss the possibility of an inpatient treatment center with your doctor or therapist.
Will American Family Insurance Pay for Local Heroin Rehab?
American Family Insurance has both outpatient and inpatient rehabilitation facilities in their local networks. Because these treatment centers contract directly with the insurance company, the amount they are allowed to charge you is limited by the contract they share. You'll get the best price by using an in-network facility. If your policy doesn't offer out-of-network coverage, you'll need to use an in-network treatment center if you want to receive any benefits!
Will American Family Insurance Pay for Treatment Out of State?
If your health plan through American Family Insurance offers out-of-network coverage in general, the same benefit must apply to addiction treatment. If your plan does not offer out-of-network coverage, you'll want to use a treatment facility that's in the network.
Does American Family Pay for Luxury Addiction Treatment?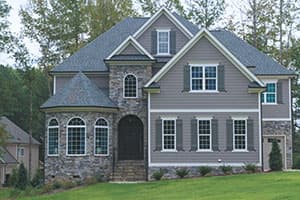 Luxury treatment is a posh, comfortable version of standard treatment. The main difference between a luxury treatment center and a standard treatment center is often the amenities. Luxury treatment centers will offer things like yoga, spa treatments and acupuncture. Along with extra services, they offer a homey feel, vs. a hospital-like environment. Very few, if any, insurance companies offer coverage for luxury addiction treatment. When searching for the right treatment center, it's important to take a close look at what recovery program the center uses. Make sure the recovery program is an effective one. Once you are armed with that knowledge, then move on to considering amenities.
What is Executive Treatment and What does it Offer Over Standard Rehabs?
Executive treatment is treatment that is offered in a private setting, with certain protections in place to protect the recovering addict. Most of the time, in an executive treatment setting, the facility provides confidentiality and exclusivity above and beyond standard treatment settings. Businessmen and women in the media spotlight, actors and other high profile individuals sometimes opt for executive treatment options.
What Lengths of Treatment Will American Family Insurance Pay For?
Coverage through American Family Insurance for heroin addiction treatment is limited to 30 days and must be deemed medically necessary. They do not cover rehabilitation programs lasting 31+ days. Naturally, this includes 60, 90 and 180 day residential and outpatient programs.
What if I Don't Have Insurance?
All too often, addicts find themselves needing treatment, but without insurance coverage. According to Rehabs.com, the most common treatment programs cost between $18,000 and $32,000 for 30 days of treatment. If you don't have insurance, they'll likely run a credit check to help you open a credit line or require payment before you can be admitted. If you don't have health insurance and you find yourself in need of heroin addiction treatment, try these options.
Narcotics Anonymous meetings in your local area. Immersing yourself in a circle of recovering addicts can act as a cornerstone for a successful recovery.
Church rehabilitation programs. Make some phone calls to local churches. Sometimes, they have support to offer.
Online and telephonic support groups.
State rehab programs. Search for state agencies that will help point you in the right direction.
Are you ready to get help? Let us help you learn about American Family Insurance for Heroin Addiction Rehab. Call us now at !
FAQ's About American Family Insurance Coverage for Heroin Addiction Rehab/Treatment
Will American Family Insurance Cover Multiple Rehab Stays?
The 30 day limit on heroin addiction treatment is an annual limit. If you find yourself in a position where you need to be admitted to a rehab facility for a second time in a different year, you should be able to use them again.
Does American Family Insurance Pay for Aftercare?
If deemed medically necessary, American Family Insurance will pay for an aftercare program.
Could Addiction Treatment Increase My American Family Insurance Premiums?
Yes and no. Your premiums will not be directly affected by whether or not you use your rehab benefits. Insurance companies are not allowed to increase your premiums due to your health status or claims history.
Has Obamacare Affected Mental Health and Substance Abuse Insurance Coverage?
It has. Obamacare has greatly impacted and improved mental health and substance abuse coverage. Before Obamacare, insurers were allowed to place limits on or exclude this coverage altogether. Obamacare embraces the concept of mental health parity, which states that insurance companies have to offer mental health coverage similar to other coverage your insurance offers. Disclosure: The information provided here does not guarantee benefits. Please call American Family Insurance to find out more about heroin addiction treatment and limitations of coverage.
Recommended Rehab Treatment Articles
More resources about
American Family Insurance Coverage for Heroin Rehab and Detox

: