American Family Insurance Coverage for Alcohol Addiction Treatment
Does American Family Insurance Cover Treatment for Alcohol Addiction?
American Family Insurance is a top insurance carrier providing treatment and coverage for a wide range of conditions, including mental health conditions. All forms of addiction are considered mental health conditions, including alcohol addiction.
If you or someone you know is suffering from addiction to alcoholic substances, treatment for the addiction is probably covered under American Family. American Family Insurance offers a variety of treatment options, including support groups, inpatient and outpatient therapy, and extended stays at rehab facilities. Here is more information about the coverage provided by American Family Insurance for alcohol addiction.
Type of Rehabs American Family Insurance Will Pay For
Every American Family Insurance policy is different, if only slightly, so the policy you have will determine what type of rehab center for alcohol addiction the coverage includes.
The majority of plans cover most inpatient and outpatient treatments at approved rehabilitation centers for addiction. Inpatient treatment centers house the individual in the rehabilitation center, where they receive daily care and therapy for a determined amount of time.
Outpatient rehab centers allow patients to stay at home, but they must agree to meet their counselor frequently and attend local support groups with others who suffer from alcohol addiction. Outpatient rehab centers are typically for people with less severe addiction to alcohol. These types of therapy will be discussed in-depth in other sections.
Rehabs.com is a subsidiary of American Addiction Centers (AAC), a leading provider in alcohol addiction treatment and recovery. AAC is in-network with many of the top insurance providers in the U.S. including American Family Insurance. You can check to see if your American Family Insurance covers alcohol addiction treatment.
How Much of the Cost of Rehab Is Covered by American Family Insurance
Like the types of rehab centers covered under the policy, the individual policy will determine exactly how much of the costs will be covered by American Family Insurance.
This will depend on the details of the insurance policy itself. One thing to note is that American Family Insurance frequently communicates closely with behavioral health care providers in order to help their policyholders save money.
The company tries to do everything in its power to provide ample coverage for the costs of inpatient and outpatient rehab centers. The percentage covered, as well as deductibles and copays, are listed in your policy.
Can I Pay Above What My Insurance Will Provide to Receive Treatment?
American Family Insurance allows policyholders to receive the care that best suits their situation, so policyholders simply pay the difference.
If American Family is able to cover 75 percent of that rehab facility's overall costs, then the policyholder is responsible for covering the additional 25 percent. American Family is also able to volunteer for additional services, such as choosing inpatient over outpatient care, if they feel it is justified for their situation.
By doing so, the patient understands that they will be paying more out-of-pocket since the total amount covered by American Family Insurance is going to be less.
Inpatient Addiction Treatment vs. Outpatient Therapy
"All forms of addiction are considered mental health conditions, including alcohol addiction. If you or someone you know is suffering from addiction to alcoholic substances, treatment for the addiction is probably covered under American Family."
When you are ready for treatment for your alcohol addiction, you will need to choose between inpatient and outpatient treatment.
Inpatient treatment is provided at a residential rehab center, where you will live and be fed meals and receive daily treatment. You will have visitation days for friends and family, and might even be asked to participate in group or family counseling sessions.
This is ideal for those with a long-term or severe alcohol addiction problem, where you don't have control over your drinking while at home. On the other hand, if this is a relatively short addiction, you can do well with outpatient therapy. You can live at home and continue with your daily life, including being a parent or going to work.
You will visit the treatment facility a few days a week to meet with your therapist, get evaluated, and attend local support groups. This does require a good amount of will power and motivation; it is best for those that feel that they have some control over their drinking during recovery.
Should I Choose a Residential Rehab Center?
Residential rehab centers, or inpatient rehab centers, have many benefits that others don't have. If your alcohol addiction is so bad that there is no way you could stop drinking on your own, then you should attend a residential facility.
You are kept in the facility and will not have the same triggers you have at home. You don't need to worry about watching something on television that makes you want a drink, driving by the local bar or having a roommate bring over alcohol.
Will American Family Insurance Pay for Local Rehab and Out-of-State Treatment?
If you don't want to go to a local rehab center and would prefer to seek treatment out of state, your American Family Insurance policy might actually cover it. The company definitely prefers local rehab centers because they are in their insurance network.
You will get more covered when you choose one of American Family's approved centers. However, this doesn't always mean they won't cover other locations as well. Look at your policy to find out exactly what facilities the company offers coverage for.
Does American Family Insurance Pay for Private or Luxury Treatment?
Luxury treatment goes beyond what traditional residential treatment centers provide, and give you extra services, such as gourmet meals, high-quality amenities in your room, or holistic programs.
They are frequently used by celebrities and athletes, so anyone can get these treatments. American Family Insurance policies often cover luxury or private treatments, though the costs vary.
What Does Executive Treatment Offer Over Other Rehabs?
Executive treatments are for executives that need to get treatment from a rehab facility for alcohol addiction, but cannot leave their occupation. If you have a high-powered job, you will need outpatient therapy that caters to your busy, business life. You are able to get the treatment you need, while still attending to your daily business responsibilities.
What Treatment Lengths Will American Family Insurance Pay For?
American Family Insurance offers coverage for a variety of treatment lengths for alcohol addiction, including 30, 60 and 90 days. The company will work with your counselor to determine the appropriate treatment length.
What If I Have No Insurance?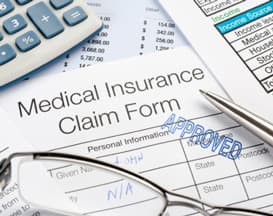 While American Family Insurance does provide excellent benefits, you might not have access to the policy.
In this case, you can still get help with alcohol addiction, even without insurance. Many rehabilitation centers provide financial assistance, payment plans, and accept other payment methods. American Family will even let you know what programs are available for low-income or those who are paying for all costs out-of-pocket.
Using Our Helpline to Determine Your American Family Insurance Rehab Options
We understand that your insurance policy might be confusing or frustrating, so give our helpline a call if you need assistance. Call , and we will work to help you understand your coverage.
We can let you know exactly what coverage you have for alcohol addiction and how much of the cots American Family Insurance covers. We go through the details with you and answer any other questions you might have.
Questions and Answers on American Family Insurance
More resources about
American Family Insurance Coverage for Alcohol Addiction Treatment

: