Humana Insurance Coverage for Internet Addiction
Are you Covered?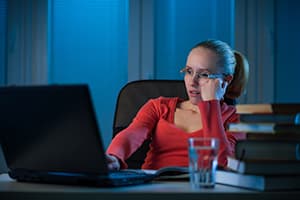 Internet addiction has many faces, and this makes coverage a complex, yet not impossible, world to move through. For some addicts, the internet is a virtual landscape used to separate them from the real world and their emotions. In this case, a diagnosis of internet addiction would carve out a path to recovery that is, at times, similar to that of chemical dependency. For others, however, the internet is nothing but a portal to a different addiction. Researchers suggest that those who use the online world to access a way to act out their gambling or sex addictions are not internet addicts but gambling or sex addicts. Coverage, whatever the case, is easy to access under essential benefits, given that internet addiction is filed under impulse control disorders in the DSM-V, but the treatment required in each case must be carefully strategized.
Treatment Choices and Coverage
A letter of medical necessity should secure you the kind of rehab treatment you need, regardless of what that modality is. Humana's claim rejection rates are extremely low, hovering at around 10 percent year by year. Impulse control disorders, of which internet is one, have been extremely responsive to pharmaceutical treatments in trials, but other aspects of the disorder demand extra care. A high percentage of internet addicts have co-existing psychiatric disorders that can benefit from in or outpatient psychiatric treatment. The need to escape is a common trait in internet addicts, and this makes the disorder responsive to Minnesota and Matrix Model addiction centers with dual diagnosis care.
Co-Pays and Other Evils
Whatever the metallic value of your plan, your psychiatric and internet addiction rehab is covered, no matter how your policy is worded. In a perfect world, you would receive 100 percent coverage, but unfortunately your co-payments and deductibles will come into play. Your plan may cover you at a higher rate than the traditional percentages applying to your tier.
Out-of-Pocket Flexibility
If you have a Humana Insurance policy, you have a golden ticket: the insurer offers an unusual degree of freedom to its clients when they choose to go out-of-network. Some plans require referrals before you're admitted, while others allow you to choose any provider, not restricting you to certain centers. This lets you add out-of-pocket costs to your coverage. Private policies often provide a separate list of higher co-payments to free patients to choose their own standard of care. Your Humana Insurance for internet addiction—computer, Facebook and social networks rehab may also come with a lucky cap on your out-of-pocket expenses, securing you lower co-pays.
Inpatient Addiction Treatment vs. Outpatient Therapy
"For some addicts, the internet is a virtual landscape used to separate them from the real world and their emotions."
With internet addiction only recently appearing in peer reviewed journals, there is not yet an accepted science-based treatment for all cases. This leaves treatment strategies to attending psychiatrists, who must assess individual cases and prescribe specifically for the way the addiction presents itself. Having said that, those with severe psychiatric disorders will, at the very least, need to be stabilized as inpatients.
Residential Rehab
Residential care is chosen when the severity of the case requires it or where the patient has the luxury to separate from daily life comfortably to focus on treatment. Patients whose internet use is on a continual upward trajectory, those who are suffering from life and health consequences, and those with intense preoccupations, may benefit from residential facilities.
Local and Out-of-State Treatment
Humana Insurance for internet addiction—computer, Facebook and social networks rehab will always be held to a specific co-pay and deductible structure. What varies are the metal options: a platinum plan will likely allow you to go out-of-state without raising your co-pay, while a bronze might hold you to heavier out-of-pocket expenses. Humana is a relatively flexible insurer, particularly where medical necessity is a feature. In-state care carries the benefit of allowing you to participate easily in the conjoints that will likely play a vital part in your care. By integrating your family, barriers to ongoing recovery can be addressed. Trials suggest that the inclusion of this treatment improves your recovery outcome while smoothing out wrinkles in relationships.
Private and Luxury Treatment
The ecosystem in which you do treatment has a powerful impact on your outcome, but Humana is more likely to acknowledge the medical necessity of premier therapists and dual diagnosis support than white tablecloth dining and an extensive dinner menu. This doesn't exclude you from luxury treatment entirely. You will receive private care coverage, but a stubborn psychiatrist and your personal motivation may, together, be able to prove the medical necessity of a luxury center's particular specialty.
Executive Treatment: Pitfalls and Profits
Vanilla executive treatment keeps high-powered white collar workers in touch with their professional world, giving them the means to perform corporate tasks. Superior executive centers stitch their therapeutic environment around the A-type personalities and traits that feed their addictions. Cross-addicting to work compulsivity is a risk that must be monitored but at the same time, treatment depends on the capacity to relate to the peers in your therapy groups.
Treatment Lengths
Humana's Behavioral Health Services as a whole operate around outpatient care, partial hospitalization and inpatient treatment. Gold and platinum tier plans are likely to cover all of these options, extending treatment lengths to 60 or even 90 days. Psychiatric care is covered separately, stretching your relapse prevention to a manageable amount. If treatment lengths must be lengthened beyond coverage limitations, precertification before your admission will extend your coverage if medical necessity is evaluated to exist.
What If I Have No Insurance?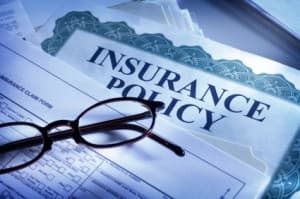 Addicts are incredibly resourceful people. If they weren't, their addiction would have died out when the reserves to fuel it ran out. With this trait, it's more than possible to gain the treatment you need sans insurance. Payment plans and sponsorships are offered by many private rehabs. Psychiatrists often keep a cluster of pro bono cases, and government centers offer sliding scale or free inpatient care. The pixilated world of the internet creates a stark and inert contrast against the real world, when experienced by those who have freed themselves from the clutches of addiction. Begin the journey towards a brighter life by calling to help work through you coverage and treatment.
Questions and Answers
Will Humana Cover Multiple Rehab Stays?
Two aspects govern your annual benefits. The existing limitations of your unique plan determine the number of days you may be treated each year. However, medical necessity is a gold card that can buy you additional treatment should it be needed. Humana insurance coverage for internet addiction—computer, Facebook and social networks rehab/treatment can also cover extra care if your physician believes an alternative method of treatment might benefit you. For example, if you began your care with acute inpatient rehab, you may receive extra coverage by exploiting your psychiatric benefits.
Does Insurance Pay for Aftercare?
Humana encourages its clients to request the therapeutic help they need when it isn't covered in their plans. Aftercare may be motivated as a preventative treatment if it's excluded from your policy, or simply on the basis of necessity.
Could Rehab Make My Insurance Premiums Higher?
Your premiums will no longer rise as the result of your condition. This doesn't exclude you from premium increases based on preventable lifestyle choices, but internet addiction doesn't feature on that list. Legally you're protected from discriminatory premium hikes by the Mental Health Parity Act.
Has the Affordable Care Act (Obamacare) Affected Internet Addiction and Mental Health Insurance Coverage?
Humana insurance for internet addiction—computer, Facebook and social networks treatment has been enhanced by Obamacare. In 2010, those between the ages of 18 and 25 began qualifying for coverage under their parents' plans, while addicts under 35 paid 12.4 percent less out-of-pocket expenses for treatment.
More resources about
Humana Insurance Coverage for Internet Addiction

: