Humana Cocaine Addiction Rehab Insurance Coverage
Seeking out cocaine addiction treatment is the first step in a long journey to recovery, but finding the right insurance coverage can be a difficult task. Humana coverage for cocaine addiction rehab/treatment is a complicated topic that we'll try to navigate you through with this article.
Does Humana Cover Cocaine Rehab Treatment?
The short answer is yes, Humana does cover rehab treatment for cocaine addiction; however, there is no one set answer to exactly how much Humana Insurance covers for cocaine addiction because it varies with each region and plan. Every insurance carrier in the United States is required by law to cover cocaine addiction treatment. This means that no matter what plan you choose or region you live in, you will get some sort of coverage for your rehabilitation.
Humana Insurance Rehab Coverage Levels for Cocaine Addiction
Finding the right type of treatment is difficult enough, but it is made even more confusing by the fact insurance companies do not cover all types of treatment. Generally, alternative forms of healing or luxury treatment are not included in plans from most insurance carriers. For all traditional forms of rehab, Humana Insurance covers it as long as the facility is in-network. When a facility is out-of-network, Humana may still pay for some percentage of the treatment, but it depends on what plan you have. One last important note is that on most plans you will need a referral from a medical doctor to enter any type of rehab/treatment to be covered. This just ensures the carrier that the patient get the appropriate form of treatment for their medical background and addiction level.
How much of the Cost of Rehab Is Covered by Humana Insurance?
Humana Insurance for cocaine addiction rehab covers the amount that is specified by each particular plan. For each plan there is something that is called a deductible which is the amount of money you have to spend out-of-pocket before insurance actually kicks in. Once you pass the deductible then Humana Insurance will cover a certain percentage of the bill. That is why it is so important when shopping for insurance to pay attention to exactly what your plan covers, because it will help you decide if the plan is a good choice for you or not. If you decide to get Humana Insurance or already have it, to find out how much your plan covers you'll need to find out the specifics by either contacting Humana Insurance or go to their website.
Can I Pay Above What My Insurance Will Provide to Receive Treatment?
There are absolutely no restriction on how much a patient can pay for a treatment. You can seek out any sort of treatment for however much you want. The cost of getting better is often worth it to many patients who seek out a treatment that fits their particular needs.
Inpatient Cocaine Rehab vs. Outpatient Cocaine Rehab
"Seeking out cocaine addiction treatment is the first step in a long journey to recovery, but finding the right insurance coverage can be a difficult task."
Humana Insurance for cocaine addiction rehab covers both inpatient and outpatient treatments, so a patient and doctor can feel free to choose the method of treatment that matches the particular needs of the individual. The simple fact of the matter is that no single form of treatment is appropriate or proven necessarily more successful for everyone when it comes to recovery and relapse rate.1 It is important for doctors and patients to choose a plan that works based on the patient's need. Obviously there are pros and cons of both forms of treatment, but they are best discussed between a patient and a doctor.
Should I Choose a Residential Rehab Center?
Although every patient has different needs, recent research suggest that those with cocaine addiction who are admitted into a residential rehab center do have higher success rates of recovery.2 Due to the differences of employment, genetics, environments, etc. of every patient, picking a facility is something that just simply depends on the individual's preferences and the recommendation of their doctor.
Finding Cocaine Rehabs That Take Humana Insurance
Humana Insurance will cover out-of-state and local insurance as long as the facility is in-network. It is a good idea to check with the carrier and the facility to ensure that every aspect of treatment and the facility are covered by your plan.
Does Humana Insurance Pay for Private or Luxury Treatment?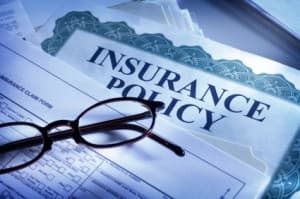 Humana Insurance for cocaine addiction treatment does not provide coverage for private or luxury treatments, but neither do any other major carriers. The reasoning behind this is that the insurance companies want to provide the most basic care to keep premiums down across the board. Most insurance carriers also don't cover the following options for treatment:
Alternative/New Age Therapies (Yoga, Massage, Acupuncture, etc.)
Over-the-Counter Medication
Facilities which are Private, Executive or Luxury
Facility that are not In-Network
What Does Executive Treatment Offer Over Other Rehabs?
Executive treatments seek to accommodate the unique needs of public figures and working professionals. This means creating individualized treatment plans that match the career needs of the patient while also making privacy a priority. Also, since these sorts of facilities specialize in treating executives, it gives them more understanding of the unique psychological, emotional and physical problems individuals in this demographic face when suffering from cocaine addiction.
What Treatment Length will Humana Insurance Pay for?
Humana insurance for cocaine addiction rehab covers any length of inpatient or outpatient treatment that is recommended by a doctor. The average length for any form of treatment is at least one month, but sometimes the treatments extend out to three months or more.
What If I Have No Insurance?
If a patient has no insurance, what happens next will largely depend on their income. The following lists will let you know what to expect:
Lower Income Options:
Medicare
Apply to Public Treatment Facility
Median and Higher Income Individuals:
Wait for Open Enrollment
Pay Out-of Pocket
Rehabs.com is an American Addiction Centers (AAC) resource, and a leading provider in cocaine addiction rehab and recovery. AAC is in network with many of the top insurance providers in the U.S. including Humana. If you'd like to know if your Humana insurance covers cocaine addiction treatment, call us at or use our online insurance checker. 
Recommended Rehab Treatment Articles
More resources about
Humana Cocaine Addiction Rehab Insurance Coverage

: