Highmark Insurance Coverage for Opiates / Opioids Rehab
Does Highmark Insurance Cover Opiates and Opioids Addiction Treatment?
Highmark Insurance for Opiates/Opioids Rehab is an excellent policy that includes incredible coverage for addiction to opiates and opioids. The treatment depends on your level of addiction and personal situation. If you have discovered your addiction recently, you might be okay with outpatient care, while people with a long-term addiction or one that also needs treatment for other mental health disorders, you may need inpatient treatment. Either way, you should check with your individual policy to find out exactly what coverage you have as far as treatments go.
Type of Rehabs Highmark Will Pay For
Highmark insurance for opiates and opioids treatment pays for various different rehabs. This includes inpatient and outpatient treatment centers, local or long-distance facilities, and those catering to people who want luxury treatment or more anonymity. The costs covered for these different treatment centers will depend on your policy, as some cover percentages, while others cover set dollar amounts for treatment. Check your policy to see what types of rehabs the insurance company pays for.
How Much of the Cost of Rehab Is Covered by Highmark?
The exact rehab costs of coverage by Highmark varies and that will be listed in your policy. Some policies cover the entire amount of treatment, depending on the type of facility you go to and how long you stay there. Others will have a set dollar amount it covers or possibly a percentage. When a policy has limitations, it is up to you to pay the difference if you choose a more expensive treatment facility. However, it does help having this freedom, because you can truly pick and choose between different treatment centers until you have found one that is right for you.
Can I Pay Above What My Insurance Will Provide to Receive Treatment?
Whether or not you pay for additional treatment is up to you. Of course if your policy states that it will cover only a percentage of treatment costs, you will certainly be paying for the remaining amount. However, if it covers a dollar amount, but you choose to go to a facility where the treatment is more than that amount, it is up to you to pay the difference. Most Highmark policies are fine with you choosing whatever facility you prefer, as long as you understand that you will be responsible for the difference.
Inpatient Opioid Addiction Treatment vs. Opioid Outpatient Therapy
"Highmark Insurance for Opiates/Opioids Rehab is an excellent policy that includes incredible coverage for addiction to opiates and opioids. The treatment depends on your level of addiction and personal situation."
For opioids and opiates addiction, you can choose between inpatient and outpatient therapy. The way you choose is typically dependent on the severity of your addiction and what you feel more comfortable with. Outpatient therapy is great if you have enough willpower to abstain from your drug use while staying at home, as it allows you to be with your family, go to work and attend to your responsibilities. On the other hand, you may find inpatient care more beneficial because you are not struggling with your triggers while trying to recover from your addiction.
Should I Choose a Residential Rehab Center?
Highmark Insurance for opiates or opioids rehab allows you to choose different types of rehab facilities, which include a residential rehab center. This provides you with inpatient care, where you stay at the facility and get treatment there. You will be living in the facility for a designated period of time and get around-the-clock care and support.
Will Highmark Pay for Local Rehab and Out-of-State Treatment?
Yes, you have options when you choose to get treatment for your opiates addiction. This means choosing between local and out-of-state rehab facilities. You can always choose whatever treatment facility you want, as long as you understand that the long-distance facilities might cost more. Check with your policy to get more information and details about what is covered as far as out-of-state facilities are concerned.
Does Highmark Pay for Private or Luxury Treatment?
Private and luxury treatment facilities are often included in the Highmark coverage for opiates and opioids addiction rehab and treatment, but keep in mind they will cost you more. Many people believe luxury or private treatments are only for those who have a lot of money, like celebrities and athletes, but anyone can attend these facilities. They do cost more, so expect to pay more than what your original coverage entails.
What Does Executive Treatment Offer Over Other Rehabs?
Executive treatment centers are for busy professionals who can't leave their work behind, but also need to enter an inpatient treatment facility. Highmark insurance for opiates and opioids rehab includes coverage for such facilities, as they let you keep your job and give you special amenities for a busy work life. You may have video conferencing in your room, use the facility's business amenities or conduct business from a laptop or tablet.
What Treatment Lengths Will Highmark Pay For?
There are four main lengths of treatment for opiates addiction, including 28 days, 30 days, 60 days and 90 days. The amount of time you spend at the facility depends on your addiction, how long you have been struggling with it and if you have other mental health disorders to deal with.
What If I Have No Insurance?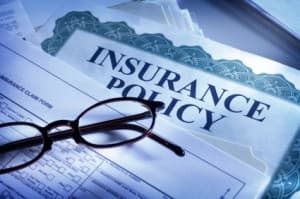 There are many facilities that will give you treatment for your addiction even if you do not have health insurance. Look for local, low-cost facilities that will provide either low cost or free treatment programs. Another option is to pay out-of-pocket by using a credit card, cash or setting up an installment plan with the facility.
Using Our Helpline to Determine Your Highmark Opioid Rehab Options
If you are not sure how to review your policy or need to know exactly what type of coverage you have, give us a call. Our helpline is available to answer any specific questions you have and give you more insight into the entire process. We can even help you find local treatment facilities that are covered by your Highmark insurance policy. When you are ready to live a sober and healthy lifestyle, call us at .
Questions and Answers About Highmark
Will Highmark Cover Multiple Rehab Stays?
If you need multiple stays at a rehab center for your opiates addiction, contact your insurance company. It most likely covers these other stays, as they are necessary for proper treatment of your addiction. However, you need to check your policy to learn more about the exact details.
Does Insurance Pay for Aftercare?
Yes, aftercare is part of the treatment program. Recovery from opiates addiction does not stop when you are released from the rehab center. You still need counseling and support groups. Aftercare includes this, as well as teaching you techniques for dealing with your triggers and avoiding relapse. All of this is covered under your original policy.
Could Rehab Make My Insurance Premiums Higher?
You do not need to worry about drug rehab for opiates addiction making your insurance premiums higher. Since it is included in your original policy coverage, there is no reason why there would be an increase in premium just by using your coverage.
Has The Affordable Care Act (Obamacare) Affected Substance Abuse and Mental Health Insurance Coverage?
Obamacare, also called The Affordable Care Act, is meant to help people get insurance. This allows you to get the treatment you need for substance abuse or addiction without worrying about how to pay for it or if your other insurance doesn't include coverage.
---
Recommended Rehab Treatment Articles
More resources about
Highmark Insurance Coverage for Opiates / Opioids Rehab

: