Highmark Insurance Coverage for Heroin Rehab and Detox
Does Highmark Insurance Cover Treatment for Heroin?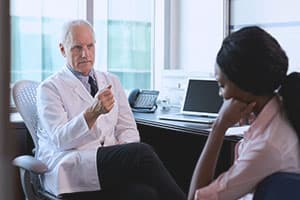 Highmark Insurance for heroin addiction rehab is included in Blue Cross Blue Shield policies, all of which include coverage for heroin and other substance abuse problems. Heroin is covered under the policy's typical drug treatment section, which includes substance abuse and mental health. If you have an associated mental disorder that has led to your heroin addiction problem, the policy can also offer you coverage. While most Highmark insurance policies do offer this essential coverage, you should check with your policy to find out exactly what your coverage is.
Type of Rehabs Highmark Will Pay For
There are a variety of rehab facilities that Highmark Insurance is more than happy to pay for. These rehab treatment facilities are covered under their substance abuse and mental health coverage, though you need to look at your policy to find out more details about exactly what is covered. You can choose from an inpatient facility, where you stay for 30-90 days or an outpatient facility if you prefer staying at home. A quick look at your policy will give you a better idea of what facilities are covered.
How Much of the Cost of Rehab Is Covered by Highmark?
The amount of treatment for heroin addiction covered depends entirely on your individual policy. Different policies have different terms, so you may have a set dollar amount, a certain period of time in a residential facility or a percentage covered. If it is a percentage, for example, you would pay the difference. If it covers 80 percent of your stay, regardless of where you go, then you pay the 20 percent. This may work in your favor, because it helps you decide what facility is best, based on the amount covered by your Highmark policy.
Rehabs.com is a subsidiary of American Addiction Centers (AAC), a leading provider in heroin addiction rehab programs. AAC is in network with many of the top insurance providers in the U.S. including Highmark. Check here to see if your Highmark insurance covers heroin addiction treatment.
Can I Pay Above What My Insurance Will Provide to Receive Treatment?
You always have the option of paying more than what your insurance policy will provide you. The amount over you pay depends on the type of facility, their treatment costs and what your insurance policy covers. If it is a set amount, then you know right away you will be paying the gap between what Highmark insurance for heroin addiction rehab covers for your treatment for heroin addiction and what the treatment facility charges. This gives you more freedom because if you want a luxury or private treatment, you can get it, as long as you can cover the remaining costs.
Inpatient Heroin Addiction Treatment vs. Outpatient Heroin Therapy
"If you have an associated mental disorder that has led to your heroin addiction problem, the policy can also offer you coverage."
Inpatient and outpatient therapy are your two main options, as mentioned previously. With inpatient care, you are staying in a residential facility that offers you the freedom and space you need to get recovery. This is ideal if your addiction to heroin is severe or if you feel like your home or work life is getting in the way of recovery. Some people feel more comfortable with outpatient therapy because they can stay home with their family and feel that would be more beneficial. Talk with a counselor who specializes in drug treatment to determine which one is the best option for you.
Should I Choose a Residential Rehab Center?
Residential rehab centers definitely have their benefits. Also called inpatient facilities, these rehab centers require that you stay in the center for your entire treatment. The length of time depends on your current situation. While residential rehab centers do cost more, you get more advanced treatment and can focus solely on recovering, instead of having to worry about your outside responsibilities. Many people choose residential treatment for this reason.
Will Highmark Pay for Local Rehab and Out-of-State Treatment?
Depending on your policy, Highmark insurance for heroin addiction rehab most likely pays for additional rehab centers, if you choose them. While it can be easier going to a local rehab facility if you are planning on outpatient care, there is no reason you cannot attend an out-of-state inpatient facility. Check with your policy to find out how much of it is covered. Some policies cover a percentage of whatever approved treatment facility you choose, giving you more freedom in choosing the facility where you feel most comfortable. By knowing beforehand, it can better help you decide if you want to go local or if you prefer traveling to a facility that is a little further from your home.
Does Highmark Pay for Private or Luxury Treatment?
Private and luxury treatment centers offer the same general type of recovery programs as other centers, but have a variety of extra amenities. For example, they might offer you the chance to be more private and not let others know you are there. This is for people in politics or government, celebrities, athletes or public figures. You can also get luxury treatment, which goes above and beyond what typical residential facilities you offer. This might include massage and acupuncture along with traditional recovery methods, as well as meals made by a gourmet chef and a private room instead of one that is shared with others.
What Does Executive Treatment Offer Over Other Rehabs?
It is often difficult for busy professionals to get away and seek treatment for their drug abuse. It is important that you get treatment right away for your heroin addiction, so don't let your job get in the way. To do this, it helps to go to an executive treatment facility. These facilities cater to people who need to attend to their daily business responsibilities remotely, but can still stay in the treatment center. You have access to wireless Internet, cell phones and tablets or even video conferencing.
What Treatment Lengths Will Highmark Pay For?
The severity of your heroin addiction and other mental health issues you might have will determine how long you should be in treatment. The typical treatments last 28-30 days, 60 days or 90 days. These are typical treatment lengths for inpatient programs, as well as some outpatient programs. Highmark insurance for heroin addiction treatment lets you choose different lengths. Your drug treatment counselor will give you a recommendation for your stay. You might need longer treatment if you are dealing with abuse or addiction to more than one substance or if you have mental health disorders like depression, bipolar disorder or schizophrenia.
What If I Have No Insurance?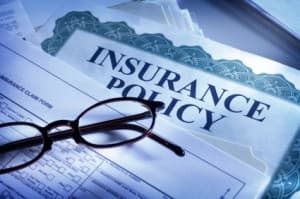 If you do not have insurance with Highmark, you should still be able to get care for your heroin addiction. Local treatment facilities offer different options, like allowing you to pay on an installment program or getting free or low-cost care if you don't have sufficient funds for treatment.
Using Our Helpline to Determine Your Highmark Heroin Rehab Options
If you don't know what kind of coverage you have with your Highmark insurance policy, call our helpline. We will discuss the different options that are available to you by taking a look at your policy. Call us at to begin your addiction-free lifestyle.
Questions and Answers About Highmark
Will Highmark Cover Multiple Rehab Stays?
Yes, Highmark often covers multiple stays at a rehab facility. Many treatments begin around 30 days, then will extend if you need more time. You may also need another stay at the rehab facility if you have relapsed after leaving.
Does Insurance Pay for Aftercare?
Aftercare is often included in the original Highmark policy under the substance abuse section. Aftercare is an important part of addiction treatment because it allows you to help control your triggers and temptations and avoid relapse.
Could Rehab Make My Insurance Premiums Higher?
Since getting care for your substance abuse problem is part of the policy's coverage, it should have no affect on your insurance premiums.
Has The Affordable Care Act (Obamacare) Affected Substance Abuse and Mental Health Insurance Coverage?
The Affordable Care Act allows more people to get health insurance when they were previously denied coverage or could not afford it. It can help you get treatment even if you did not have insurance coverage before.
---
Recommended Rehab Treatment Articles
More resources about
Highmark Insurance Coverage for Heroin Rehab and Detox

: