Highmark Insurance Coverage for Cocaine Rehab and Detox
Does Highmark Insurance Cover Cocaine Rehab Treatment?
Cocaine addiction is a very serious drug addiction problem that needs to be rectified sooner rather than later. This type of addiction can affect your physical and mental wellbeing. Take a look at your individual policy to get more details on what is covered and how much coverage you get.
There are different types of rehab treatments that are available for cocaine addiction and abuse, ranging from outpatient care that includes support groups and counseling, to inpatient care with residential housing and meals. If you have Highmark health insurance, it is very possible that you have coverage for cocaine treatment.
Type of Cocaine Rehabs Highmark Will Pay For
When you begin looking at treatment centers that are available for the treatment of cocaine, you will find that there are options. Particularly so with outpatient and inpatient care.
Highmark Insurance for cocaine addiction rehab covers different types of rehab centers, so you are not just delegated to one facility. You can pick and choose between different treatment centers until you have found the one that is right for you. Check with your policy to see what notes it has about the type of rehab facilities you can visit.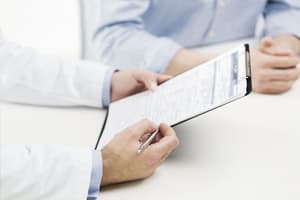 How Much of the Cost of Cocaine Rehab Is Covered by Highmark?
Highmark Insurance for cocaine addiction treatment does not have one set cost or amount that it covers. Different policies have different conditions and will cover different things. You need to learn more about your individual policy in order to find out what the policy will cover. Check with your policy to find out if it covers all of your treatment at certain facilities, if it covers a percentage, such as 60 percent of however much treatment is, or if it has a set dollar amount.
Can I Pay Above What My Insurance Will Provide to Receive Treatment?
Most Highmark insurance for cocaine addiction rehab policies offer you the option of paying more than what it will cover for treatment. It is typically up to you to pick and choose what treatment facility for cocaine addiction is more suitable to you. The insurance policy often works with their policyholders so you can get the best care available. In some cases, this may mean paying out-of-pocket for expenses or programs that were not originally covered by the policy.
Inpatient Addiction Treatment vs. Outpatient Therapy
"There are different types of treatments that are available for cocaine addiction and abuse, ranging from outpatient care that includes support groups and counseling, to inpatient care with residential housing and meals."
Among the different types of treatment centers you can go to for cocaine addiction, the more common ones include inpatient and outpatient treatment centers.
If you have a severe addiction to cocaine, where you have completely lost all control over the use of it, you likely need inpatient addiction therapy. You will stay in their residential treatment center, receiving daily care and will not be tempted to use. You must remain clean while you are in a residential facility.
If you feel you have slight control over use, especially if you are getting counseling or treatment at the time, you can try outpatient treatment therapy. Outpatient treatment centers allow you to visit any time you need to, but you do not need to live there. You keep going to work or school and following along with your daily responsibilities.
Should I Choose a Residential Rehab Center?
Whether or not you choose a residential rehab center is completely up to you. If you feel that you will excel in a facility where you are away from your triggers, this is definitely the option for you. However, some people actually do better when they can be at home with their family and their job, in which case you might want to consider outpatient treatment instead.
Will Highmark Pay for Local Rehab and Out-of-State Treatment?
Highmark Insurance pays for all different types of treatment centers, which often include out-of-state treatment. You might find that it is easier to get coverage or more covered when you choose an approved, local facility. If you go to an out-of-statement facility, you have to pay for your own transportation costs as well.
Does Highmark Pay for Private or Luxury Treatment?
Going to a private or luxury treatment center is a very personal decision, but one that is frequently chosen by people looking to get treatment for their cocaine addiction. If you need more privacy or want luxury amenities, you can choose such a facility. While you probably still have coverage, you should check the details of your policy to find out for sure.
What Does Executive Treatment Offer Over Other Rehabs?
Highmark coverage for cocaine addiction rehab and treatment also includes coverage for executive treatments. If you need to stay at an inpatient facility, but also need to keep up with your high-powered job, this type of facility provides you the opportunity to do so. You have wireless Internet in your room, video conferencing and mobile devices to get your work done while in the facility.
What Treatment Lengths Will Highmark Pay For?
Highmark will pay for different treatment lengths, depending on what your needs are. There are a variety of lengths, from 28 to 90 days, depending on your addiction and if you have other mental health disorders.
What If I Have No Insurance?
Even without insurance, you can get help with your cocaine addiction. There are options available out there to help you, no matter what your situation is.
Recovery from drug addiction should never be only for those with insurance or who have a lot of money. Check with local programs that offer drug treatment for free, at a low cost or that will allow you to pay them in installments.
Using Our Helpline to Determine Your Highmark Cocaine Rehab Options
If you need to know more about your policy and what it covers, you can call our helpline. We are here to help you discover what your treatment options are for cocaine addiction, finding local treatment facilities and helping to review your policy and find out what Highmark will cover in regards to your treatments. Call us today at to begin your drug-free lifestyle.
Questions and Answers About Highmark
Will Highmark Cover Multiple Rehab Stays?
If for some reason you need to return to your rehab facility after a previous stay, you should still have coverage for those additional stays. You may need documentation to show your insurance company that it is necessary you seek additional treatment for proper recovery of cocaine addiction.
Does Insurance Pay for Aftercare?
You can expect your Highmark Insurance policy to include aftercare coverage in the policy. Aftercare is not separate from your other treatment programs, but part of it. It is part of your rehab program, therefore still covered.
Could Rehab Make My Insurance Premiums Higher?
No, using your coverage for treatment for cocaine addiction should not affect your insurance premiums in any way. You are simply using insurance coverage that was already included in your policy.
Has The Affordable Care Act (Obamacare) Affected Substance Abuse and Mental Health Insurance Coverage?
There has been a positive impact with Obamacare and coverage for mental health and substance abuse disorders, but not a negative one. You now get coverage, even if your insurance is through Obamacare.
---
Recommended Rehab Treatment Articles
More resources about
Highmark Insurance Coverage for Cocaine Rehab and Detox

: