Highmark Insurance Coverage for Alcohol Rehab and Detox
Alcohol addiction is a serious health risk for those who suffer from it, and its effects can be very wide-reaching, affecting every major part of life. According to a study published in the Journal of Behavioral Health Services and Research, people who drink excessively are more likely to have problems related to employment. Alcoholism and problem drinking affect many people, and it is an issue which is not isolated to a single demographic. According to statistics from the Centers for Disease Control and Prevention, up to 8 percent of females and 17 percent of males will suffer from alcohol dependence at some point during their life spans.
Does Highmark Insurance Cover Alcohol Treatment?
If you or someone you care about are suffering from alcohol addiction and have Highmark as an insurance carrier, it may bring you comfort to know that Highmark offers coverage for alcohol addiction rehab treatment. The amount of coverage offers varies according to plan, and it does depend on factors such as whether or not your annual deductible and out-of-pocket costs have been met for the year.
What Kind of Coverage Does Highmark Insurance Offer for Alcohol Addiction Treatment?
Alcoholism is considered a medical condition by Highmark, and many forms of treatment for it are considered medically necessary. The kind of coverage offered for alcohol addiction does differ from plan to plan. If your deductible and out-of-pocket maximum payments have all been made for the year, you may be eligible for total cost coverage for your treatment, depending on the specific plan you are a member of.
Types of Rehabs Highmark Will Pay For
Highmark will generally cover, at least in part, a range of treatment services for alcohol addiction — including inpatient hospitalization and outpatient services (such as therapy). It may also cover stays in residential rehab facilities, or other inpatient-type treatments up to 30 days.
Rehabs.com is a subsidiary of American Addiction Centers (AAC), a leading provider in alcohol addiction treatment and recovery. AAC is in-network with many of the top insurance providers in the U.S. including Highmark Insurance. You can check to see if your Highmark Insurance covers alcohol addiction treatment.
How Much of the Cost of Rehab Is Covered by Highmark?
The costs that are covered by Highmark vary according to your plan and deductible. It may cover the full cost of some types of treatment if your out-of-pocket costs have already been taken care of for the year, and it does offer partial coverage for many types of rehab treatment that are not fully covered. Highmark covers all treatment types that are considered a medical necessity, but it does not offer coverage for treatment types that have been labeled "experimental" or "investigational."
Can I Pay Above What My Insurance Will Provide to Receive Treatment?
If you are interested in receiving a treatment that is considered experimental, or if the treatment facility of your choice is not covered totally by your insurance plan, you may opt to pay for treatment services not covered by insurance yourself. Also, if the cost of treatment is too high to pay for in a lump sum, you are often given the option of creating a payment plan with the treatment provider you are receiving services from.
Inpatient Alcohol Addiction Treatment vs. Outpatient Therapy
"According to a study published in the Journal of Behavioral Health Services and Research, people who drink excessively are more likely to have problems related to employment"
Inpatient addiction treatment is intensive, and you are given access to substance abuse counseling as well as medical treatment for any physical health problems your alcohol addiction may have wrought. This form of treatment is a good option for long-term alcoholics who have struggled with their addiction and made repeated attempts to become sober without any luck. With inpatient treatment, you get both the care and supervision you need to get started on the road to sobriety.
Outpatient therapy options are available for alcohol addicts who feel they need to remain accessible to the outside world, so that they can meet their workplace and family obligations while still getting treatment for their addictions. If you feel that you could benefit from outpatient services, such as group therapy or individual therapy, outpatient treatment may be a good option for you to consider.
Should I Choose a Residential Rehab Center?
Residential rehab centers offer many benefits to those they serve. Some people find that the close supervision that they receive while in a residential treatment facility helps them to be accountable for their behaviors, thus helping them get started on the path to sobriety on the right foot. Another benefit of residential rehab is the ability to interact with others who are going through the same difficulties that you are, and being able to get support from your peers as well as addiction specialists around the clock.
Will Highmark Pay For Local Rehab and Out-of-State Treatment?
Highmark does pay for treatment that is received either locally or outside your home state, either in full or in part. It may even pay up to half the cost for treatment that is received outside the Highmark network of providers. However, not all providers accept all insurance plans, so check with the facility you are considering to see what, if any, insurance plans they accept before checking in for treatment.
Does Highmark Pay for Private or Luxury Treatment?
Highmark generally does not pay for private or luxury treatment, as most facilities offering these services do not accept insurance at all. However, these treatment centers recognize that some people want access to luxurious amenities while initiating their alcohol addiction recovery process, and therefore many of them offer financing plans so that you can get the type of treatment you want without having to pay for it all at one time.
What Does Executive Treatment Offer Over Other Rehabs?
Executive treatment is a unique type of rehab that allows for vocational freedom while receiving an intensive level of residential rehab care. Because alcoholism can afflict people from all walks of life, executive professionals felt they needed a rehab option that would allow them to continue working while still being treated for their addictions. Thus, the concept of executive treatment was born.
What Treatment Lengths Will Highmark Pay For?
Highmark will pay for various treatment lengths, including up to 30 days of inpatient or residential treatment and also for ongoing outpatient treatment. Each plan differs when it comes to provisions for number of sessions permitted per month or per year, so check your insurance policy to see what specifically is covered under your plan.
What If I Have No Insurance?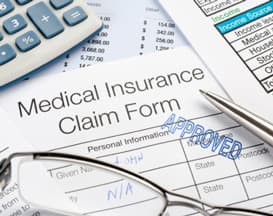 If you do not have insurance and need help with your alcohol addiction problem, there are options out there so that you can get the help you need. Alcoholism support groups in the community, such as Alcoholics Anonymous, are offered in many areas completely free of charge, and many people find their path to recovery begins there. If you feel you need inpatient care to overcome your addiction, you may be in luck: many hospitals and treatment facilities offer grants for the uninsured, or are willing to work with you on financing monthly installment payments, so you can get the treatment you need without needing to file for bankruptcy.
Using Our Helpline to Determine Your Options for Alcohol Addiction Rehab with Highmark Insurance
If you find yourself feeling adrift amidst all the options available for alcoholism treatment and are not sure which of those options are covered by your insurance plan, you don't have to wonder anymore. Call to speak with a representative who can offer guidance and advice on which treatment options are covered by your insurance plan, and which options might be best suited to you.
Questions and Answers
Will Highmark Cover Multiple Rehab Stays?
Generally, Highmark will cover only 30 days' worth of rehab — and since many such programs are month-long, this usually only equates to one rehab stay.
Does Insurance Pay for Aftercare?
Your insurance plan may cover the costs of aftercare following a stay in a treatment center. Aftercare may include group therapy, individual psychotherapy and counseling and medications such as antidepressants or disulfiram.
Could Rehab Make My Insurance Premiums Higher?
One stay in rehab is extremely unlikely to cause a spike in insurance premiums. Premium costs are controlled by trends noted in the filing of claims, meaning that when a given demographic files many claims in a short amount of time, that demographic's premium costs may rise.
Has The Affordable Care Act (Obamacare) Affected Mental Health Insurance Coverage?
The Affordable Care Act has caused insurance companies to re-work the way they cover mental health and substance abuse problems. Under the Mental Health Parity and Addiction Equity Act initiated under the ACA, insurance companies must now offer as much coverage for mental health disorders as they do for medical disorders. This has helped many Americans who felt helpless and without options to obtain the behavioral health care they need.
---
Recommended Rehab Treatment Articles
More resources about
Highmark Insurance Coverage for Alcohol Rehab and Detox

: