Kaiser Permanente Opioid or Opiate Addiction Rehab Insurance Coverage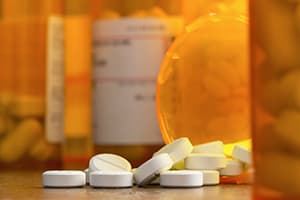 At Kaiser Permanente they understand that struggles with drug use including opiates or opioids impacts every aspect of life. These addictions impact home life, work life, social life as well as the user's health.
Signs that there is a drug problem include the following:
Constantly thinking about the drugs even when they are not actively being used.
The inability to quit even when great effort it made to make changes.
Using more than planned.
Opiates or opioids are often in the form of prescription medications for pain that is not caused by cancer. With prescription painkiller use on the rise, the cases of addiction have also been on the rise. These addictive drugs are subject to misuse, particularly by patients who suffer from other illnesses, like depression and anxiety. These patients have a higher rate of misuse and a higher rate of multiple prescriptions, behaviors which can lead to addiction. It is estimated that 1.9 million people in the US are addicted to opiates, which includes heroin and prescription drugs. Opiates and opioids have been used for chronic pain for decades. As the addictive nature of the drugs and side effects are becoming more well-known, doctors and insurance companies are reducing the prescriptions written.
Does Kaiser Permanente Cover Opioid Rehab Treatment?
Kaiser Permanente does cover rehab treatment for opiates and opioids. This addiction is often brought on through addiction to prescription medications for patients who suffer from chronic pain. As policies are changing in the medical field and doctors and insurance companies are reducing the level and number of patients using these drugs, the addiction recovery services are being inundated with patients. The other issue is that this severe addiction is creating a black market for the drugs. As doctors reduce prescriptions to help patients overcome their addiction to these drugs, while patients are looking for relief on the streets or through more potent drugs, like heroin. That can create a dangerous situation for the patient and as a result, deaths through overdoses have quadrupled in recent years.
Kaiser Permanente Insurance Rehab Coverage Levels for Opioid Addiction
Knowing exactly what your Kaiser plan covers can give you peace of mind while you or your loved one is in rehab. You can do the work of getting and staying sober without worrying about unexpected costs or financial struggles. Rehabs.com, an American Addiction Centers resource, has a relationship with Kaiser Permanente and may be able to help you get into one of our opioid rehab treatment centers. Call one of our admissions navigators or use our online payment option form to check your insurance.
Opioid Rehabilitation Programs Covered by Kaiser Permanente
Kaiser Permanente offers different treatment options depending on the severity of the addiction and the individual's plan. Treatment options for opioid dependency could include working with a medical doctor to reduce usage and prevent withdrawal symptoms. That is typically the course of action for someone who has been taking the opioid therapeutically and is not exhibiting drug-seeking behaviors and problematic use.
Someone who is addicted to an opiate or opioid is better suited for a formal recovery program, such as outpatient or inpatient treatment. A structured program can produce behavioral change and improve a person's emotional regulation skills and coping strategies. Working with the medical doctor and the insurance company to determine the best form of rehab is the best course of action for the user.
How Much Does Kaiser Permanente Cover?
Kaiser Permanente covers rehab at various levels as determined by the individual's policy. Working with the doctor to determine the appropriate level of treatment is the first step. Care within a doctor's office is treated with similar coverage levels as other treatments. The doctor will make recommendations and the medication is covered as the policy covers all levels of pain medication. If advanced treatment is required, most policies will treat inpatient care much like a hospital stay, with its accompanying deductibles and co-pays. There are also limits for per day coverage and coverage per incident written into most policies. These factors will determine the level of coverage available to the individual.
Kaiser Permanente Payments for Treatment
Each policy is different and the levels of coverage will vary depending on the coverage that was selected at the time the plan was established. Coverage generally includes co-pays and deductibles that must be met before the insurance will begin to make payments for treatment. These out-of-pocket expenses must be covered by the patient. Additional out of pocket costs could be incurred if the maximum per day or per occurrence costs are exceeded. Other factors that need to be considered are in network versus out of network doctors or treatment facilities. Out-of-network facilities or doctors will lead to higher out of pocket expenses for the individual.
Inpatient or Outpatient Treatment for Opioid Addiction?
"Opiates or opioids are often in the form of prescription medications for pain that is not caused by cancer. With prescription painkiller use and abuse on the rise, the cases of addiction have also been on the rise. "
Inpatient treatment programs are often necessary for those with severe addictions in need of structure and 24-hour support. These programs can last from 30 days to several months. The treatment includes meeting with both medical doctors and counselors. Counseling is in the form of group and one-on-one sessions. Outpatient programs offer similar services to the inpatient programs, while the user is able to remain at home during recovery. The patient is able to schedule doctor appointments and therapy sessions around their daily activities. This is best for those with a firm commitment to overcome addiction and a strong and sober support system.
Should I Choose Inpatient Treatment for Opioids?
Opiate addiction can be very difficult to conquer. Drug addiction changes the way the brain works so the patient will often not recognize the extent of the addiction and will exhibit compulsive drug-seeking behaviors. If you've abused opioids for a long period of time, have experienced significant impairments in everyday life, and have relapsed when attempting to quit, a residential program can be a beneficial option. Many people find it easier to focus on getting sober when they are separated from their everyday using environment.
Kaiser Permanente Coverage for Out-of-State Treatment
The payment for the treatment programs will be determined by the network for the policy. Each insurance policy will have a network of doctors and treatment programs that are considered in network. These doctors and facilities will pay at a higher rate than out of network options because they have a specific agreement with the insurance company. For those facilities that are out of network, the patient will have higher out of pocket costs. The facility will also need to be approved by the insurance company. Working with the facility in connection with the insurance company will provide the best options and an understanding of out of pocket expenses before treatment begins.
Does Kaiser Permanente Pay for Private or Luxury Treatment?
Kaiser Permanente covers private and luxury treatment in many policies. The individual needs to read and understand what is covered before any treatment begins as each policy may be different. Some policies specify what type of rooms are covered and others cover a specific dollar amount each day. By understanding the specific policy you will know upfront how much will be covered. Private rooms and luxury treatment programs offers additional amenities above what standard treatment programs offer. These can include spa services, gourmet meals, and activities like golf. Additional amenities help residents stay with a treatment program for its full duration which increases the chances of a full recovery.
What Does Executive Addiction Treatment Involve?
Executive treatments are available to patients who wish to continue working while recovering from an addiction. Often high-powered business executives choose this option. The executive treatment programs include the standard treatment program services. In addition they include work areas and time to complete work projects. This includes access to computers, phones, faxes, and other work needs on a limited basis.
What Length of Treatment Does Kaiser Permanente Cover?
The length of treatment coverage will depend on the policy, the facilities program, and doctor recommendations. Doctors must refer patients to a treatment program and after the facility evaluates the patient they will make a recommendation for program length. This can be anywhere from 10 days and 6 months. Longer stays are available for those with severe addictions or for those who have experienced prior relapses. For many cases, medication and therapy is an effective form of treatment. If these treatments fail, then a doctor can refer the patient to either an inpatient or outpatient program for a more intense detoxification to eliminate the chemicals that are causing the addiction, from the body.
What If I Have No Insurance?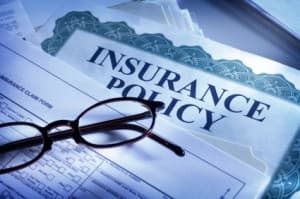 12-step programs are offered in most communities and these are free to individuals struggling with an addiction. For those without insurance this is a good place to start. Since willpower will rarely cure an addiction, seeking medical help is often necessary. Many recovery programs offer financial assistance, payment plans, and will otherwise work with the patient to obtain the treatment necessary to break free from the addiction.
---
Insurance Providers and Rehab Treatment Coverage Levels
---
(Please note: Rehabs.com strives to provide you with the most updated information on each carriers' addiction insurance coverage but policy changes and errors do occur. Please check with your insurance carrier directly to confirm coverage levels. Rehabs.com is an informational site only and is not affiliated or sponsored by Kaiser.)
More resources about
Kaiser Permanente Opioid or Opiate Addiction Rehab Insurance Coverage

: