Kaiser Permanente Insurance Coverage for Alcohol Addiction Rehab
Rehabilitation treatment for alcoholism is comprised of detox, therapy, and aftercare planning. Types of rehab centers for alcoholism include traditional, holistic, luxury, teen-specific, gender-specific, and dual diagnosis. These are usually broken into inpatient and outpatient centers. Other factors to consider in a rehab include the setting, treatment philosophy, and amenities.
Does Kaiser Permanente Cover Alcohol Rehab Treatment?
If you have health insurance through Kaiser Permanente, then you're likely to receive partial coverage for alcohol rehabilitation. Alcohol abuse and addiction is considered to be an essential health benefit, which means that insurance companies are required to provide some level of coverage.
Your specific coverage largely depends on whether you have the bronze, silver, gold, or platinum plan. If you have platinum, you'll likely have the lowest out-of-pocket costs to pay, while the bronze plan typically requires a much higher out-of-pocket price.
Kaiser Permanente for alcohol rehab treatment seems to identify the quality of its coverage and the kinds of rehab programs it supports. You can expect to receive full or partial coverage for treatment in order to obtain and maintain sobriety.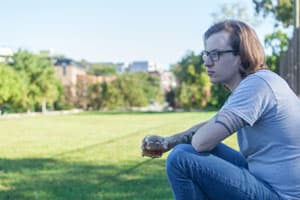 ---
Different Types of Kaiser Permanente Alcohol Addiction Treatment 
A therapist can help you to assess the kind of rehab treatment that will give you the best odds of achieving long-term sobriety. A doctor may decide that your alcoholism can best be treated in an inpatient center that specializes in treating alcohol abuse while others may be better suited for an outpatient treatment program.
It all depends on the individual's needs and situation. In essence, your assessment determines the type of alcohol rehab treatment medically necessary for you, which drives your coverage. When you call your insurance company, it is important that you clarify these things, though. You'll want to ask if they cover medical detox and for how many days, if they cover outpatient treatment and to what extent, and if they cover inpatient programs and to what extent.
It's also important to ask about specific concerns, such as dual diagnosis treatment or medication. Some addictions, such as those to opioids or alcohol, can be treated with a combination of behavioral therapy and medication, so you'll want to know if your medication will be covered. Find out more about what Kaiser Permanente will cover for drug abuse and addiction. 
Kaiser Permanente Insurance Plans for Alcohol Rehab
Your coverage is affected by the tier of your plan (bronze, silver, gold, or platinum) and its comprehensiveness. Generally, your bronze plan is the least expensive monthly payment with the greatest out-of-pocket fees when you receive care.
On the opposite end of the spectrum, platinum is the most expensive per month with the lowest out-of-pocket payments when you get treatment.1 Alcoholism is on the list of 2014 essential health benefits and thus must be covered, but your plan's actuarial value determines the size of your co-payment.
Kaiser Alcohol Treatment Out-of-Pocket Coverage
Kaiser Permanente for alcohol rehab treatment caps your out-of-pocket limit at a minimum of $6,350 for individual plans. This may shrink your co-payments and out-of-network costs if you don't have a Medicaid or CHIP plan.
In the unlikely event that you are medically advised to take a treatment course that requires you to pay out-of-pocket, it is in your power to do so. If you have a Health Savings Account qualified plan, you may use it to cover superfluous expenses.
---
Finding Alcohol Rehabs That Take Kaiser Permanente Insurance
Some Kaiser Permanente plans have a defined out-of-area coverage policy for both urgent and non-urgent medical needs. Regular plans usually cover the cost of emergency care, with the same co-payments that apply only to in-state care.
The insurer has addiction treatment facilities for substance abuse cases and dual diagnoses, as well as designated providers which limit the alcohol rehab centers you can choose at the lowest available co-payment.
How to Check Your Kaiser Permanente Alcohol Rehab Coverage
Find out instantly if your insurance plan covers some or all of the cost of alcohol addiction rehab.
---
Private and Luxury Alcohol Treatment
Insurance plans only cover what is deemed medically necessary by your physician. While detox, outpatient treatment programs, and standard inpatient rehab are all typically covered under this premise, luxury treatment is generally not.
Luxury treatment programs feel more like a resort and offer many upscale amenities and services, such as spa treatment, massage therapy, swimming pools, saunas, gourmet meals, and more. It is likely that you'll have to pay far more out-of-pocket for a program like that. On the other hand, private treatment programs, which may have more services to offer than publicly funded programs, are at least partially covered in almost all cases.
Executive Alcohol Rehab Treatment
One of the world's highest treatment center recovery success rates is an executive treatment program. This does not mean that mixing with the rich and famous is going to spark a brighter recovery, but for those in high powered careers, this form of treatment takes care of the crucial sociological aspects that underpin a successful rehabilitation during the first six months of recovery.
You will be able to comfortably perform your work duties and enjoy group therapy with peers.
---
How Long Does Kaiser Cover Alcohol Rehab?
It is increasingly common for alcoholics to choose intensive outpatient care with long-term support over short-term inpatient care. Long-term relapse prevention is a critical factor in a solid recovery but this doesn't always mean a 9-month inpatient program is indicated for all patients.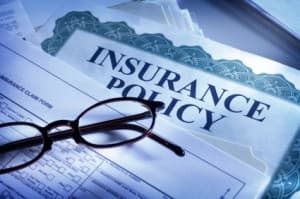 Kaiser Permanente generally supports and covers intensive outpatient programs, but treatment lengths may be assessed according to the Obsessive Compulsive Dri
nking Scale and the co-existence of psychiatric diagnoses, such as bipolar disorder. This may extend care and coverage based on medical necessity.
What If I Have No Insurance?
There's nothing more important than your health and happiness, which is why there are ways to access treatment even without insurance.
For alcoholics, asking for help isn't always a learned skill, but at the cusp of a real chance at a healthy life, it may be worthwhile to take that risk now.
---
---
Insurance Providers and Rehab Treatment Coverage Levels
---
(Please note: Rehabs.com strives to provide you with the most updated information on each carriers' addiction insurance coverage but policy changes and errors do occur. Please check with your insurance carrier directly to confirm coverage levels. Rehabs.com is an informational site only and is not affiliated or sponsored by Kaiser.)
More resources about
Kaiser Permanente Insurance Coverage for Alcohol Addiction Rehab

: