Choosing a Rehab: Close to Home or Far Away?
Everywhere she goes, Tina is faced with reminders of her drug problem. There aren't many places in her small town that don't remind her of drug use in some way. Almost everyone she knows is an addict…including members of her own family.
Tina knows, if she wants to get clean and sober, she has to get away from this small town. That means the local rehab facility would be too close to all these things she now recognizes are drug-related triggers.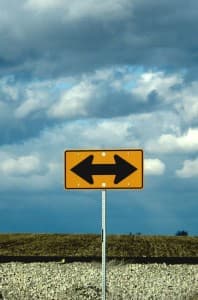 Tom coaches soccer. He served on two community boards over the past five years. He feels like he knows half the county – at least on an acquaintance level. Like Tina, he fears treatment in a local rehab facility would be anything but confidential. To increase his chances of privacy, Tom decides an out-of-state facility is his best option.
Daniel's family staged a powerful intervention, convincing him to accept professional help for an addiction to heroin. His whole family is more than willing to support him through the process; luckily, they all live nearby. He knows their support will make all the difference as he enters recovery and that's why he chose to enter a local rehab facility.
Becky has been to rehab before and knows she'll need strong support after leaving the facility. Her previous facility was out of state, so the transition back home was a bit of a shock. She thinks it would be better to receive treatment and aftercare in one facility. That made her decision to enter a local rehab a no-brainer.
Becky has been to rehab before and knows she'll need strong support after leaving the facility.
Making the Right Rehab Choice
Each of the situations mentioned above clearly illustrate why individual needs have to be considered when looking for treatment. Let's take a look at a few more things you'll want to take into consideration before making a final decision and starting the admission process.
Family Relationships

Will these be a good and needed source of support, or possible distractions or triggers that negatively impact recovery?
Environment

Other than family, what other influences have an impact? Local hang-outs? Friends? Are they a positive or negative impact? Is it better to be removed from these?
Confidentiality

Will it make a difference if privacy is not 100%? Will a familiar face at the facility make rehab tougher?
Ease of Access

Is it important to follow up with the same facility for any aftercare needed? Will being close to home make it too easy to leave?
Insurance

Is insurance coverage a factor? Is there a limited list of facilities that can be chosen? For financial reasons, this may also be something to consider.
It's All About You
For some, it may be best to opt for a facility that's far, far away from a hometown environment. The distance can make it easier to focus on recovery and remain free from distractions. For others, having the local support of friends and family during the recovery process is key to success, making a facility that keeps them near these relationships is more advantageous.
In the end, you have to evaluate your own situation and determine whether a local or distant facility will be best. Take your time, evaluate all the angles, ask questions and never settle for less than exactly what you need.
Additional Reading: Packing for Rehab: What Should You Leave at Home?
Image Source: iStock