Group and Pensions Administrators Coverage for Drug & Alcohol Rehab Treatment
You will have to check with Group Pensions Administrators (GPA) to see if detox treatment for drug or alcohol addiction is covered under your insurance plan. Another option is to contact a company such as rehabs.com who can explain exactly what programs and services your provider will cover. According to the Drug and Alcohol Services Information System, the most common drug of choice among patients seeking a detoxification service is alcohol. Alcohol withdrawal can be potentially fatal if proper care is not given. A drug or alcohol addict will typically have to go to a detoxification center as the first step in his addiction treatment. This phase allows the body to cleanse itself of the drugs and causes withdrawal symptoms such as:
Depression
Sweating and diarrhea
Nausea
Headaches
---
Does Group and Pensions Administrators Cover Rehab?
As previously stated, you will have to contact GPA or a third-party resource for a specific answer on whether GPA covers rehab treatment for substance abuse. You will often be required to submit a request for approval prior to signing up for a rehabilitation program. Rehab helps the individual learn the core reasons behind his drug or alcohol abuse. The next step is to either resolve these issues or help the patient learn skills and strategies to cope without having to use drugs or alcohol. This process can vary in length depending on the needs of the patient.
Check Your GPA Rehab Coverage
Going to therapy or detox for drug or alcohol addiction issues will put you on the path to greater well-being in life. However, if you're not sure about your insurance benefits, you might feel stressed about taking this step. It's helpful to know exactly what your Group Pensions Administrators (GPA) plan covers so you can have peace of mind. To find out exactly what type of rehab treatment is covered through your Group Pensions Administrators (GPA) healthcare benefits, you can check your plan by calling , clicking here, or filling out the form below.
---
Addiction Treatment Length Group and Pensions Administrators Will Cover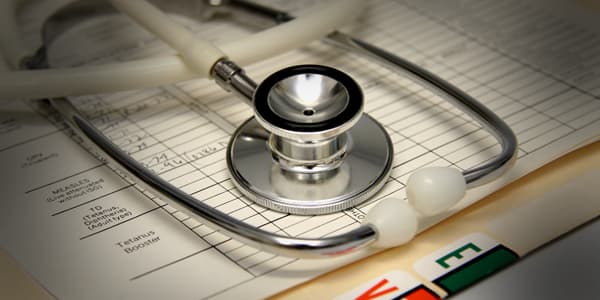 You need to know whether your coverage policy will permit a stay at a drug and alcohol inpatient treatment center or only an outpatient center. Generally, before a rehab program starts, the prospective patient will sit down and discuss the treatment plan with a counselor in private. The counselor will consider the individual's addiction history and specific needs to determine the recommended length of the treatment program. The dialog between the patient and the counselor is confidential and discreet. Once the counselor makes his recommendation, you can contact the insurance company and request approval for the program. Occasionally, approval will be granted for a shorter duration than recommended by the counselor.
---
Specialty Alcohol and Drug Treatment Through Group and Pensions Administrators
"By offering your loved one a choice and a delay, you give them a chance to back out."
The list of treatment centers that GPA works with is not easily found. If you would like to attend a special treatment center, it is recommended you contact a third-party service that will be able to tell you which facilities are covered by your plan. There are luxury treatment centers that offer the best available amenities and cutting edge techniques. These facilities are highly exclusive and have an extremely high price tag. Usually, the insurance company won't cover a stay at one of these centers. The second option, which is more likely to be covered, is staying at an executive treatment center. These are facilities that cater to high-level businesspeople such as CEOs. They offer top-class treatment, and they allow managerial professionals to congregate with likeminded individuals. They also give them time to work on business projects and meet with clients.
---
Insurance for Inpatient Addiction Treatment vs. Outpatient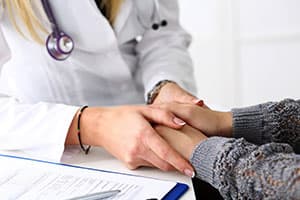 Depending on the specifics of your GPA coverage, you will have the option of attending a substance abuse inpatient or outpatient treatment center. There are trusted, reputable sources such as rehabs.com that can offer a greater insight into the coverage offered by your provider. According to rehabs.com, if your addiction is deemed minor by a counselor or trusted doctor, you should consider attending an outpatient facility. The major difference from an inpatient center is that it does not provide residential housing for patients. You are free to leave as soon as you complete your treatment, which typically lasts a few hours or more per day. An inpatient facility offers a much greater level of care. It has 24-hour service, so is always able to provide assistance to patients. Much of a patient's day will be spent going through treatment such as therapy and group discussions.
How to Cover What Insurance Won't
If you discover that your GPA plan does not cover your treatment or it will only pay a part of the rehab cost, don't worry. There are many government programs that can help you get the treatment you need. According to rehabs.com, many treatment facilities offer sliding scale payment plans.
---
Verifying Coverage and Finding the Best Rehab Treatment
"There are many government programs that can help you get the treatment you need."
Gathering all the required information, contacting the insurance company, telephoning numerous treatment centers and determining the best course of action can be extremely difficult and time-consuming. Rehabs.com is a great resource that can help. By telephoning, a knowledgeable advisor can explain exactly what your insurance will cover and the best treatment centers to attend based on your provider. It has a 24-hour, 7-day a week toll free number for assistance, which is . If you or someone you know is struggling with an addiction, don't hesitate to call now.
(Please note: Rehabs.com strives to provide you with the most updated information on each carriers' addiction insurance coverage but policy changes and errors do occur. Please check with our help line representatives or your insurance carrier directly to confirm coverage levels.)
---
Insurance Providers and Rehab Treatment Coverage Levels
---
Recommended Rehab Treatment Articles
---
More resources about
Group and Pensions Administrators Coverage for Drug & Alcohol Rehab Treatment

: