PPO Insurance Coverage for Drug & Alcohol Addiction Rehab Treatment
PPO, or Preferred Provider Organization, consists of a large or small network of physicians, doctors and medical experts. Unlike insurance companies that require a referral when visiting a doctor other than your primary physician, a PPO lets you visit any doctor within that network.
"PPO, or Preferred Provider Organization, consists of a large or small network of physicians, doctors and medical experts."
PPO plans typically charge a deductible every time you visit a doctor, and the PPO might make you pay a specific amount before it begins coverage. Detox isn't covered by all PPO rehab plans, and if your policy does cover detox, you'll likely need to pay a deductible first.
Does PPO Cover Alcohol and Drug Addiction Rehab Treatment?
Detox is only one step to recovery; the next step involves getting help from an inpatient or outpatient program. The Mental Health Parity and Addiction Equity Act of 2008 made substance abuse coverage a federal law. While your PPO insurance coverage doesn't have to cover your rehab stay, if it offers coverage for alcohol and drug abuse, it cannot impose any limits that it would, unless it has those same limits on other insurance coverage.
Check Your PPO Insurance Coverage
Knowing exactly what your PPO plan covers for drug and alcohol rehab can give you peace of mind while you or your loved one is in rehab. You can do the work of getting and staying sober without worrying about unexpected costs or financial struggles. For more information on PPO insurance plans and to check what your plan covers, call the number on the back of your insurance card. Or, you can call AAC at to speak to one of our admissions navigators, who can help you find out your coverage and answer any questions you have.

Drug and Alcohol Rehab Insurance for Inpatient  vs. Outpatient Programs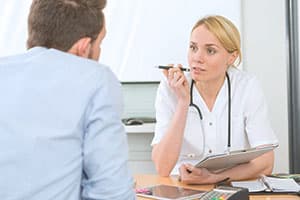 Outpatient and inpatient drug and alcohol rehab treatments are like two sides of the same coin. Both methods teach substance abusers skills that they can use in the center and beyond, but the programs are significantly different. Before you get your heart set on a residential program, you'll want to double check that your insurance covers the program. Outpatient programs are usually not as expensive as inpatient ones because the user doesn't live in the center or eat meals there, but your provider can tell you more about what is and isn't covered by your policy before you schedule a check-in date.
Substance Abuse Rehab Treatment Length PPO Will Cover
According to the Substance Abuse and Mental Health Services Administration, the average length of time that a person stays in an inpatient treatment center is 30 to 105 days. In comparison, those who successfully complete an outpatient program might spend more than 120 days on it. Inpatient programs are a little more discreet and confidential than outpatient ones because no one outside the private facility knows that you're there. Your PPO might limit your stay based on your policy.
---
---
More Questions About PPO Rehab Insurance?
Get personalized support and have your questions answered via text message.

Alternatively, you can visit our Frequently Asked Questions page.
---
Insurance Providers and Rehab Treatment Coverage Levels
---
Recommended Rehab Treatment Articles
More resources about
PPO Insurance Coverage for Drug & Alcohol Addiction Rehab Treatment

: