MultiPlan Insurance Coverage for Drug and Alcohol Rehab
Does MultiPlan Cover Addiction Treatment?
Your individual Multiplan policy may or may not cover the cost of a rehabilitation program. If it does cover drug and alcohol addiction rehab, it may do so as part of its mental health care services, and it may only pay for some of your substance abuse rehabilitation costs. In some cases, you may have to get a referral from your primary clinic before you can use your policy to cover the cost of rehabilitation. If you decide to get detox from an out-of-network provider, MultiPlan may not cover it, but it has a number of discounts it may be willing to give you.
---
"In many cases, your policy may cover some of the treatment plan, and you will only be required to pay for some of it."
Verifying Coverage and Finding the Best Treatment
If you are ready to learn more about how your Multiplan insurance policy can help you get treatment, we would love to speak with you. We are standing by 24/7 to answer all of your questions. All you need to do is pick up the phone and call to learn more. When you call, our knowledgeable team members will verify your coverage, and they will help you find the very best treatment program for your needs. You can also use the form below to check your insurance coverage levels for drug and alcohol rehab treatment with MultiPlan insurance.
---
Specialty Alcohol and Drug Treatment Through MultiPlan
If you or someone you love is struggling with an addiction to drugs or alcohol, you may need to get help from a specialty clinic. In order for your treatment to be successful, it should address all of the issues you have, and you may need a specialty facility for that. Depending upon the benefits of your particular plan, your Multiplan policy may or may not cover specialty treatment at an exclusive facility. Some of the specialty treatment that may be covered include the following:
Alternative therapy
Anger management
Group therapy

---
MultiPlan Insurance for Inpatient Rehab vs. Outpatient Treatment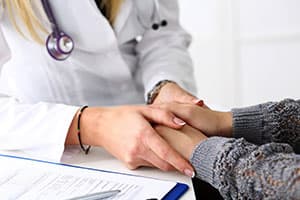 After you make up your mind to seek treatment for your addiction, you will need to decide if you want to enroll in an inpatient or an outpatient program. An outpatient program gives you the therapeutic support that you need, and while enrolled, you will still be allowed to go to work or school and live at home. An inpatient or residential drug and alcohol rehab program, in contrast, requires you to eat and sleep at the same facility where you are getting your therapy. Your insurance may cover either of these types of therapy.
---
How to Cover What Insurance Won't
If your insurance plan does not cover the type of treatment that you need to get past your addiction, there is no reason to feel alarmed. There are multiple ways to pay for treatment without using insurance. Most treatment centers are willing to offer their clients alternative financial arrangements, including payment plans. In many cases, your policy may cover some of the treatment plan, and you will only be required to pay for some of it.
(Please note: Rehabs.com strives to provide you with the most updated information on each carriers' addiction insurance coverage but policy changes and errors do occur. Please check with our help line representatives or your insurance carrier directly to confirm coverage levels.)
---
Insurance Providers and Rehab Treatment Coverage Levels
---
Recommended Rehab Treatment Articles
---
More resources about
MultiPlan Insurance Coverage for Drug and Alcohol Rehab

: