HCSC Insurance Coverage for Alcohol Rehab and Detox Treatment
What Kind of Coverage Does HCSC Insurance Offer for Alcohol Addiction?
The Health Care Service Corporation (HCSC) is well known for being a customer-owned insurance company, meaning there are no stockholders in the company who are seeking a quick return on their investment.
This type of structure has made it possible for the HCSC to provide the highest quality policies at the best prices. These policies include coverage for alcohol addiction rehab treatments. According to Blue Cross Blue Shield, alcoholism affects over 20 million Americans.
The condition has been labeled as a chronic medical condition, and HCSC insurance coverage for alcohol addiction treatment is available. In most cases, a large portion of the treatment cost is covered by the policy.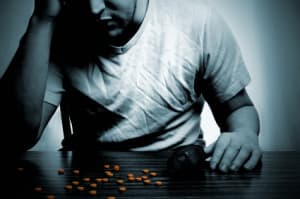 Type of Rehabs HCSC Will Pay For
With HCSC, patients have access to a multitude of programs, but typically only traditional programs are covered. Traditional programs are programs that offer intervention meetings, inpatient treatment at a facility or outpatient treatment at an approved facility.
In most cases, after a clinical diagnosis of alcoholism, there is ample HCSC insurance coverage for alcohol addiction. It is recommended that before starting a program that the patient consults with HCSC to better understand the type of coverage available based on the package held.
How Much of the Cost of Rehab Is Covered by HCSC?
For patients who are experiencing a diagnosis of alcoholism for the first time and are planning to receive first-time treatment, it is possible for the entire treatment program to be covered in full, depending on the coverage plan.
When it comes to inpatient treatments, it can be more challenging to get approval for partial or full coverage, as it is a more expensive therapy. Outpatient treatment is the most common and easier to receive coverage for. For patients who have previously attended rehab, there is a possibility that HCSC will not approve and cover a second round of therapy.
Can I Pay Above What My Insurance Will Provide to Receive Treatment?
There are a variety of rehab programs available for people suffering from alcohol addiction. Some programs are more simple and traditional, while others offer a more luxurious appeal. An example of a higher-end treatment program would be an inpatient program that provides all organic meals and luxury amenities like a spa and massage.
When considering a program that costs more than the coverage allows, contact HCSC to discuss options. It is possible for patients to pay more than the insurance covers to receive the treatment desired. Patients should also speak with the treatment facility or providers to find out more about cost and payment options.
Inpatient Addiction Treatment vs. Outpatient Therapy
"There are two primary forms of HCSC insurance for alcohol addiction treatment; inpatient and outpatient."
There are two primary forms of HCSC insurance for alcohol addiction treatment; inpatient and outpatient. Inpatient treatment requires a patient to check in and stay in a facility 24 hours a day. This type of treatment is generally 30 days at a minimum.
While that type of therapy used to be the most common, today most people participate in an outpatient program. With outpatient programs, patients can be required to attend treatment sessions each weekday for a couple of hours or can have more strict guidelines, requiring patients to attend up to 20 hours a week.
Should I Choose a Residential Rehab Center?
Choosing a rehabilitation center is a vital step in the recovery process. Residential rehab centers are designed to create a place where patients who are struggling with similar conditions can live in the same space where they recover. In some cases residential rehab centers have lockdown rules that keep patients from leaving the premises and prohibit visitors, while others are less stringent with their rules. Patients should choose the program that will best suit their recovery process.
Will HCSC Pay for Local Rehab and Out-of-State Treatment?
Every coverage plan is different, and it is important that every patient understands his or her policy and options. HCSC works with patients to help them get the best treatment possible and is open to discuss programs outside of the regularly approved options.
Insurance companies often prefer their patients to use local treatments because the overall cost of out-of-state treatments are higher and coverage plans vary from state to state. In order to receive coverage on out-of-state treatments, patients will need to provide extensive evidence that the program is essential to recovery.
Does HCSC Pay for Private or Luxury Treatment?
HCSC insurance coverage for alcohol addiction rehab/treatment can be partial or full, depending on the plan and the type of rehabilitation needed. Luxury treatments are not normally fully covered by HCSC, but partial coverage may be available. Centers that offer luxury treatment have programs that help offset the cost, making use of the facility more affordable.
HCSC partners with traditional programs in each state and direct their patients to look into rehabilitation in a pre-approved program. Receiving coverage for a program outside of the network of treatment options is challenging and requires extensive medical proof that none of the other options is a good fit for the patient's recovery program.
What Does Executive Treatment Offer Over Other Rehabs?
In some cases, it is important that a patient's treatment is kept as private as possible. Many treatment programs require a great deal of time, which can be disruptive to both personal and professional lifestyles. An executive treatment gives the patient a chance to recover using a program that disrupts their professional life as little as possible.
The level of privacy offered with executive treatments can help patients feel safe and confident, which can facilitate an even faster recovery.
What Treatment Lengths Will HCSC Pay For?
When a patient begins their alcohol recovery treatment, the HCSC programs are usually slated to last 30 days. There are a variety of coverage programs, so depending on the coverage a patient has, he may receive full 30-day coverage for inpatient or outpatient treatment, or they may receive approval for a longer treatment program.
In some cases, only partial coverage is offered for rehabilitation programs. These treatment facilities have a variety of financial solutions for clients who are only receiving partial coverage for the duration of their recovery program.
What If I Have No Insurance?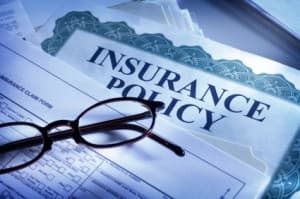 Receiving treatment can be challenging with no insurance. Today, many people are taking advantage of the coverage options that HCSC has to offer. Even without insurance, it is possible to get the treatment needed by taking advantage of payment programs offered by the rehabilitation center or program directly.
Using Our Helpline to Determine Your HCSC Rehab Options
The HCSC helpline is available for current patients or potential new patients who have questions about coverage options available, network doctors, free programs and more. We are always working hard to improve our program and look forward to speaking to every person who calls in. Don't hesitate to contact us with any questions by calling .
Questions and Answers
---
Insurance Providers and Rehab Treatment Coverage Levels
More resources about
HCSC Insurance Coverage for Alcohol Rehab and Detox Treatment

: