First Care Insurance Coverage for Drug & Alcohol Rehab
"First Care coverage for detox services depends largely on the individual situation."
First Care is an insurance company with a history of providing coverage for both inpatient and outpatient addiction treatment services.  As with most insurance companies, First Care coverage for detox services depends largely on the individual situation. It is up to the insurance company, working in conjunction with the patient's doctor, to determine whether the company will offer coverage for detox services.
---
Does First Care Cover Addiction Treatment?
First Care does offer coverage for substance abuse rehabilitation, including inpatient and outpatient stays. The company has a solid reputation within the rehabilitation community for providing good coverage to policyholders who struggle with addiction. Individual coverage will vary, and the final coverage decision will depend on individual needs. Your First Care insurance representative will work in partnership with your doctor to determine whether you are eligible for rehab treatment coverage, as well as what types of recovery programs will be covered.
The amount of coverage you have can vary widely based on your state of residence, whether the facility is in- or out-of-network, the length of your stay, and your insurance plan level. The cost of drug and alcohol addiction treatment will vary from person to person and will also depend on the rehab center, the type of program attended, and specific services received.
Check Your First Care Rehab Coverage
Contact one of our friendly representatives at to find out more about getting coverage for your substance abuse detox services and rehabilitation process. We are available 24/7 to take your call. You can also use the form below to check what level of rehab program could be included with your First Care insurance plan.
---
Specialty Alcohol and Drug Treatment Through First Care
A variety of treatment options are available for those who are dealing with addictions. Many of those treatment options are specific to those dealing with certain kinds of addiction. The best treatment option for alcohol rehab is not necessarily the best for cocaine addiction, so the individual specialty treatment that First Care will cover depends on the addiction and the individual. Some luxury treatment facilities offer executive plans loaded with amenities that First Care may not cover. Other rehabilitation facilities that are less exclusive have a better chance at being covered by First Care.
---
Insurance for Inpatient Addiction Treatment vs. Outpatient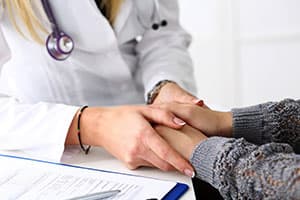 Insurance coverage for inpatient treatment is often different from coverage for outpatient treatment. What types of outpatient care your First Care insurance plan will cover depends largely on the facility and your doctor's medical advice. First Care regularly works with patients who qualify for Medicaid, and as of 2010, roughly 40 percent of residents in long-term residential care facilities were paying for their care with Medicaid. Inpatient care is often preferred by patients and doctors alike, because it allows the patient a chance at recovery in an environment that's free of stress as well as the temptations that lead to relapse.
---
Verifying Coverage and Finding the Best Treatment
"Most facilities understand that patients are not always able to pay upfront."
When it comes to finding the best coverage and treatment options for your addiction, it's important to consider a variety of factors. The process can often be overwhelming, but help is available. If you or someone you love is struggling with an addiction and you need someone to talk to, call our 24-hour hotline at The number is toll free, and our knowledgeable advisors are always available to help you check your available coverage for a variety of addiction treatment options. We can also help you locate a drug and alcohol center close to you that suits your needs, so call today.
How to Cover What First Care Won't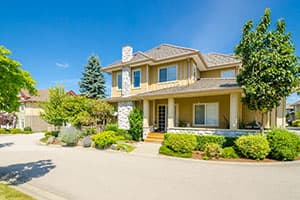 Other options are available to cover detox services and rehabilitation treatment that your First Care insurance will not. Some popular options include:
Installment plans
Medical discount services
Medical credit cards
Pro-bono addiction treatment
Most facilities understand that patients are not always able to pay upfront. If your First Care insurance does not cover all of your treatment costs, consider negotiating a plan to break the remaining balance down into easily manageable chunks.
(Please note: Rehabs.com strives to provide you with the most updated information on each carriers' addiction insurance coverage but policy changes and errors do occur. Please check with our help line representatives or your insurance carrier directly to confirm coverage levels.)
---
Insurance Providers and Rehab Treatment Coverage Levels
---
Recommended Rehab Treatment Articles
---
More resources about
First Care Insurance Coverage for Drug & Alcohol Rehab

: