Assurant Health Insurance Coverage for Rehab
Does Assurant Cover Detox Services?
"While Assurant doesn't offer any specific coverage for detox, it does offer preventive care. "
The Foundation for a Drug-Free World found that more than two million Americans admitted to abusing prescription drugs in a single year, and that figure doesn't include those abusing illegal drugs and alcohol. Detox begins as soon as you stop using a specific substance, and you can go through withdrawal at home or in a drug rehabilitation center. While Assurant doesn't offer any specific coverage for detox, it does offer preventive care. You can go through a drug or alcohol screening once a year and speak to a counselor about your addiction.
Does Assurant Cover Addiction Treatment?
It is important that you're upfront when applying for coverage through Assurant. The company has a list of declinable conditions, and this list includes alcoholism and drug addiction. If you buy a policy and lie on your application, the company has a right to deny any form of coverage. Substance abuse coverage varies by state, but if you have the CoreMed policy, Assurant might not cover rehab. The OneDeductible plan does cover rehab treatment for substance abuse.
The amount of coverage you have can for addiction treatment vary widely based on your state of residence, whether the facility is in- or out-of-network, the length of your stay, and your insurance plan level. The cost of drug and alcohol addiction treatment will vary from person to person and will also depend on the rehab center, the type of program attended, and specific services received.
Check Your Assurant Insurance for Rehab Coverage
Whether you already have some idea of where you want to stay, or you feel a little confused when searching for a facility for your child or spouse, now is the right time to give us a call. We only want what is best for you, which is why we have knowledgeable advisers sitting by the phones. Those advisers will check your insurance against the top treatment centers in near you and beyond to find the right fit for you or your loved one. Help yourself or help someone you love by calling us at or use the form elow to check your insurance coverage.
Specialty Alcohol and Drug Treatment Through Assurant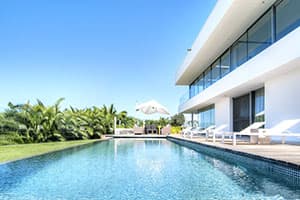 With insurance through Assurant, you're on a network plan that requires you choose a rehabilitation center within your network. A representative from the company can easily help you find one of these covered centers, but you might not want to wait on the phone. If you're looking for a luxury treatment facility where a top-notch executive might stay, call us at . We'll help you find centers with exclusive features and amenities like
a state-of-the-art fitness center or spa in a fraction of the time that you would spend waiting on hold for Assurant.
Insurance for Inpatient Addiction Treatment vs. Outpatient
"With the right type of insurance, you get the choice between an outpatient program and a residential treatment facility. "
When you learn that someone in your family has a substance abuse problem, your first instinct is to get help for that person. With the right type of insurance, you get the choice between an outpatient program and a residential treatment facility. Both programs are popular with those who seek treatment for an addiction, but you'll want to look closely at the success record of the center and how your loved one will react to the treatment. Those who want to avoid the people with whom they used drugs previously and start over fresh typically choose inpatient centers, but outpatient programs are beneficial for those who want some freedom while recovering.
Addiction Treatment Length Assurant Will Cover
Before checking into a confidential rehab, double check that your policy covers your stay. Assurant's OneDeductible plan covers luxury rehabs, but you're responsible for paying a deductible. The exact cost of the deductible depends on the length of your stay and the cost of the private treatment center. Assurant also requires that you have a coinsurance policy, which requires that you pay 50 percent of the to
tal cost of the treatment after the deductible. Assurant doesn't place a cap on the duration of your stay, and it remains discreet about your situation.
How to Cover What Insurance Won't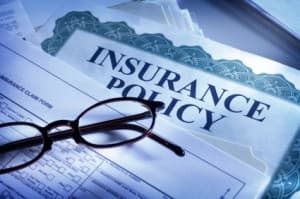 The total cost of a rehab stay depends on the length of the stay, the size of the facility, and the types of treatments offered. If you are on a fixed income, you might talk to the center about an installment plan. Some centers have a sliding scale program that lowers the cost based on your income. Even if the center doesn't offer this option, you might have access to a payment plan that lets you pay back the cost of your stay later.
(Please note: Rehabs.com strives to provide you with the most updated information on each carriers' addiction insurance coverage but policy changes and errors do occur. Please check with our help line representatives or your insurance carrier directly to confirm coverage levels.)
---
Recommended Rehab Treatment Articles
More resources about
Assurant Health Insurance Coverage for Rehab

: