APS Healthcare Insurance Coverage for Drug Rehab
Does APS Healthcare Cover Detox Services?
"Depending on your healthcare plan, you may be eligible to have your insurance pay for detox services. "
Detoxification is usually the first step in treating an addiction. The addict needs to cleanse his body of the drug(s) in his system. Often, this can be a painful and stressful process. Depending on your healthcare plan, you may be eligible to have your insurance pay for detox services. Supervised detox makes the recovery process much easier and has doctors and staff on hand who will ensure the medication process is as safe and painless as possible.
Does APS Healthcare Cover Addiction Treatment?
For most drug addictions and in the majority of alcohol dependency cases, the next step after detoxing is entering a rehab program. These programs give patients the knowledge and tools to live a drug and alcohol free life. There are two types of programs: inpatient treatment and outpatient treatment. A residential drug and alcohol rehabilitation program is more expensive and requires a bigger commitment. Each has its own rationale, which will be discussed in depth later in the article.
The amount of coverage you have can vary widely based on your state of residence, whether the facility is in- or out-of-network, the length of your stay, and your insurance plan level. The cost of drug and alcohol addiction treatment will vary from person to person and will also depend on the rehab center, the type of program attended, and specific services received.
Check Your APS Healthcare Rehab Coverage
"…finding a treatment center and ensuring they'll take your insurance can be a daunting task."
Contacting the insurance agency yourself, verifying your coverage, finding a treatment center and ensuring they'll take your insurance can be a daunting task. Thankfully, rehabs.com is a reputable resource that can help make this process much easier. It has qualified assistants available 24/7 to help you with everything. They will let you know exactly what your insurance covers and help you find the best treatment drug and alcohol rehab center for your needs. Contact our toll free number at or use the form below to check your insurance.
Specialty Alcohol and Drug Treatment Through APS Healthcare
You may have specific needs requiring attention. If this is the case, there are luxury and executive treatment centers that offer specia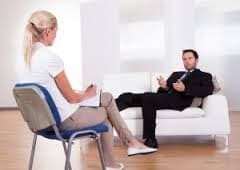 l, personalized service. A luxury rehab center offers exclusive amenities to accommodate people who are used to a life of luxury. They work hard to ensure that patients will have a variety of extra amenities in order to ensure they can strictly focus on their recovery. Amenities may include:
Adventure therapy
Fine dining prepared by professional chefs
Cutting-edge-recovery-therapy techniques
An executive treatment center caters to business people and CEOs who cannot afford to be away from their work for too long. It works with the patients to ensure they can perform their necessary tasks and work while getting clean.
Addiction Treatment Length APS Healthcare Will Cover
The length of time an addict will spend at a treatment center depends on the severity of the addiction. The counselor will talk to the patient, consider the addict's situation and offer his professional opinion on what he feels is adequate treatment duration. Typically, the conversation will be discreet and confidential. Whether a patient goes to a private or public center will also have an effect on the length of their stay. A private facility will usually be able to offer patients the option to stay longer than a public rehab center.
APS Insurance for Inpatient Addiction Treatment vs. Outpatient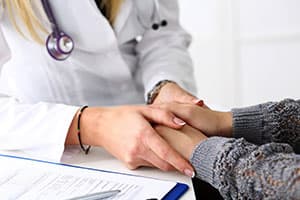 If you are considering inpatient treatment centers, they can be quite expensive if you have to pay the entire bill. They provide 24-hour care and residential housing for a patient which greatly amplifies the cost versus outpatient treatment centers. However, if you feel this is what you need, there are many options available to help with paying for the program. An outpatient program demands less dedication and is suited for people with minor addictions. They typically require a patient to attend a few hours or all day for a few days a week. This allows you to continue your daily routine and continue to work while getting the treatment you need.
How to Cover What Insurance Won't
Sometimes, an addict will find himself in a situation where insurance won't pay for treatment or will only agree to pay for a portion of the treatment. Unfortunately, this does happen and can cause an inconvenience. However, most treatment centers offer multiple options to pay for a program, such as a payment plan or allowing a cosigner to apply on the financing application. There are also numerous government programs available to addicts to assist them in getting the help they need.
(Please note: Rehabs.com strives to provide you with the most updated information on each carriers' addiction insurance coverage but policy changes and errors do occur. Please check with our help line representatives or your insurance carrier directly to confirm coverage levels.)
---
Insurance Providers and Rehab Treatment Coverage Levels
---
Recommended Rehab Treatment Articles
---
More resources about
APS Healthcare Insurance Coverage for Drug Rehab

: