Dual-Diagnosis Rehab Insurance Coverage
"Rehab centers that work with these types of patients are referred to as dual-diagnosis rehab centers."
Many drug and alcohol abusers are attempting to self-medicate an undiagnosed mental illness. It is now understood that in order to have the best chance at success, treating these co-occurring conditions at the same time is necessary. Rehab centers that work with these types of patients are referred to as dual-diagnosis rehab centers. To determine the best course of action, you need to consider the various rehab options available and your insurance coverage.
Types of Treatment Programs for Dual Diagnosis
Dual-diagnosis rehabilitation centers offer both inpatient and outpatient programs. An inpatient program demands that patients live at the treatment center and spend the majority of their days working on overcoming their addictions. This type of intensive program is catered towards people with long-term, serious addictions or those who have been through rehab programs but are unsuccessful. It requires a serious commitment from patients, as they will often have to take a leave of absence from their jobs and will be away from family and friends. An outpatient program is much less intensive, as the patient doesn't have to live at the treatment facility. Some people who don't want to get interrupted with their regular schedules prefer this type of treatment. If one does not need an intensive intervention, this may be the better option.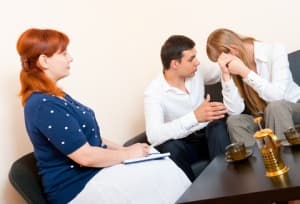 Payment Options for Dual Diagnosis Programs
Usually, your insurance will cover the cost of your treatment. Your insurance provider will typically want to see proof of the dual diagnosis from your doctor. If you are able to verify that you have an addiction and a mental illness that is likely fueling the addiction, the amount of coverage available will depend on the insurance plan that you have. In some cases, a rehabilitation center may require patients to pay up front and ask them to seek reimbursement from their insurance providers. Luckily, there are many co-occurring treatment programs that work directly with your insurance to ensure that you don't have to pay money you're your enrollment. If your insurance does not cover the program or if it will only cover a partial amount, there are many other options you may consider.
Checking Your Insurance for Dual Diagnosis Treatment Coverage
Knowing exactly what your Insurance plan covers can give you peace of mind while you or your loved one is in dual diagnosis rehab. You can do the work of getting and staying sober without worrying about unexpected costs or financial struggles. For more information on insurance plans and to check what your plan covers, call the number on the back of your insurance card. Or, you can call AAC at to speak to one of our admissions navigators, who can help you find out your coverage and answer any questions you have.

Many treatment facilities offer payment plans to help financially limited patients attend programs and get the help they need. Many federal and state government programs also offer assistance to addicts in need of financial aid to attend a rehabilitation program. Other options include:
Using your savings
Getting a loan from family and friends
Putting up personal assets in order to secure funding
Having a trusted individual cosign on your financing application
"Dual-diagnosis rehab coverage can be confusing and overwhelming at times"
Many people worry that using savings to pay for treatment might leave them with no money; however, making the choice to get treatment is one of the most important decisions they can ever make and will pay dividends in the future. Borrowing money from family or friends can help you enroll in a treatment program. Many rehab centers may allow you to add a cosigner or have someone else apply for the financing for you.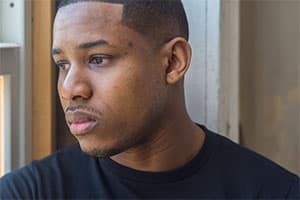 Although this might make you feel like you are placing a burden on your loved ones, if they are willing to help you, then they want to see you get clean. Allowing them the opportunity to help you get clean and healthy will bring them a great amount of joy and happiness that money cannot buy.
Dual-diagnosis rehab coverage can be confusing and overwhelming at times. Rehabs.com offers a 24/7 toll-free hotline at that can help you or a loved one makes sense of insurance coverage. It can help you understand exactly what your insurance covers and what alternative payment methods are available if your provider will not pay for the entire program.
Rehabs.com is a subsidiary of American Addiction Centers (AAC) and a leading provider of addiction treatment services across the United State. Rehabs.com has a relationship with various insurance companies and may be able to help you get into one of our facilities. Call us today , or use our online insurance verification form to find out if you have coverage. You can also use the form below to check if your health insurance covers covers some or all of your treatment costs.
Health Insurance Providers and Coverage Levels
More resources about
Dual-Diagnosis Rehab Insurance Coverage

: