Drug Detox Centers That Take Insurance
"It is important to note that every insurance policy is different, and your policy may or may not cover the cost of detox services."
If you are or a loved one is suffering from an addiction to alcohol or drugs, you may be wondering if your insurance covers drug and alcohol detox. It is important to note that every insurance policy is different, and your policy may or may not cover the cost of detox services.
In some cases, your insurance policy may cover alcohol detox, but it may not cover drug detox. In other cases, you can use your insurance policy to cover some of the costs of detox, but you may have to pay for the remainder of the costs out of pocket.
If you have questions about what your insurance covers, we have a team of knowledgeable agents who can provide the answers. When you contact us at , we will answer your questions about your insurance benefits, and we will help you find a drug and alcohol detox program that is right for your needs.
70% of Rehab Patients Abuse Alcohol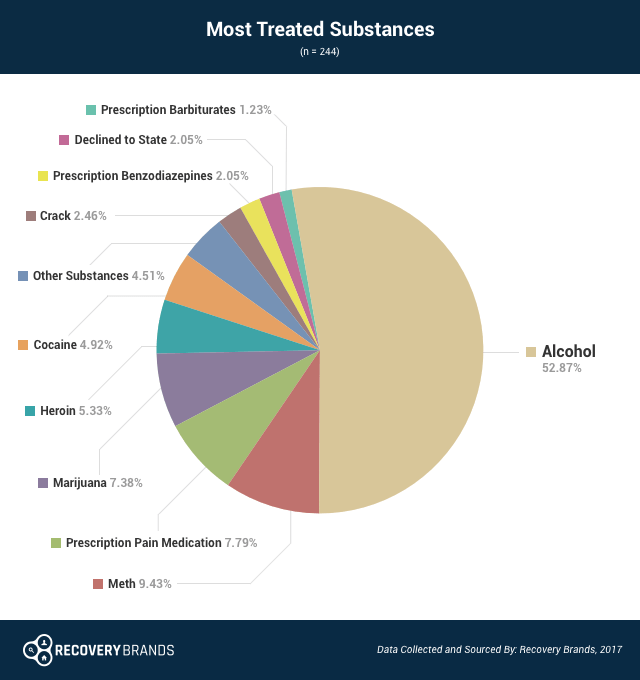 Alcohol is the most abused drug among those in recovery, as reported by a 2017 Recovery Brands survey. The survey reports that nearly 70% of respondents went to treatment because of a drinking problem, and nearly 53% of people sought alcohol abuse treatment more than any other substance. Out of all the substances that people abuse and receive treatment for, the one that causes the most extensive harm is alcohol.
View Large Graph
Does Drug and Alcohol Detox Insurance Cover Rehab?
Even if your insurance covers the cost of detox, it may not cover the cost of rehab. However, in some cases, the reverse may be true. Some insurance plans may not pay for detox services, but they may pay for addiction rehabilitation as part of their mental health coverage.
Insurance Benefits and Privacy
Some people are worried about their privacy when they undergo detox. If you have insurance through your employer, you may feel especially worried about your privacy. However, you can rest assured that any rehab treatment you receive will be completely confidential and discreet.
Are Detox Services Necessary?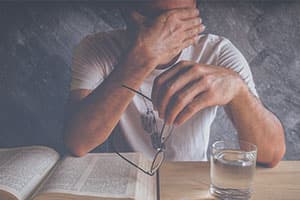 When you are addicted to drugs or alcohol, you may experience withdrawal symptoms when you quit using drugs or alcohol. These symptoms vary depending upon the severity of your addiction and the substance to which you are addicted. Because the withdrawal symptoms for some substances can be severe, it is advisable that you go through detox under the supervision of a medical professional.
According to the Centers for Medicare and Medicaid Services, alcohol withdrawal can result in the following symptoms:
Delirium
Confusion
Unconsciousness
Trauma
These symptoms can be dangerous if you are not under the care of a physician. Thus, it may be incredibly important to get detox services if you are struggling from an addiction to alcohol in particular.
Insurance for Inpatient Addiction Treatment vs. Outpatient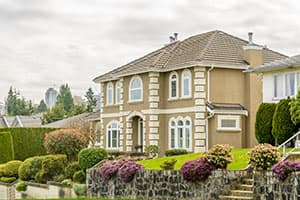 Once you finish detoxing, you may need to enroll in a treatment program. Typically, you will be given a choice between an inpatient and an outpatient program. Inpatient programs allow you to live in a residential center where you will get counseling for your addiction. If you opt for an outpatient program, you will be able to live at home as usual, but you will have to attend group meetings or individual therapy sessions.
Detox Centers Without Insurance
If you do not have drug and alcohol detox coverage, you can still get help. There are countless facilities that are willing to offer clients payment plans or other options to help you afford the cost of treatment care.
Find out How to Pay for Rehab Without Insurance.
Verifying Coverage and Finding the Best Detox Services
"If you do not have drug and alcohol detox coverage, you can still get help. "
If you are ready to get sober, we can help you understand your drug and alcohol detox coverage. When you contact us, we will verify your coverage and help you find the best detox services for you. We will also answer any questions you might have about choosing the right rehab. To get started, pick up the phone and call us at .
More resources about
Drug Detox Centers That Take Insurance

: