Top 10 Most Luxury Drug Addiction Rehab Centers in the World
Luxury Drug Addiction Rehab Treatment Centers
When celebrities detox from drug or alcohol abuse, it's not surprising that they gravitate toward the most luxurious addiction rehab centers available. Luckily, there are no celebrity status requirements for you to enjoy the high-end comforts that come with luxury addiction treatment.
Luxury rehab centers all over the world offer amenities far beyond what can be found in standard treatment centers. While these amenities do come with a higher price, many individuals find that these extra comforts allow them a recovery process that is:
More holistic.
More pleasant and easier to stay committed to.
Longer-lasting.
Read on to learn more about a few of the most luxurious drug and addiction rehab centers in the world.
---
You may also call us at if you'd like help right away in finding the best luxury addiction treatment center for you.
Western U.S.
1. Aton Center – San Diego, California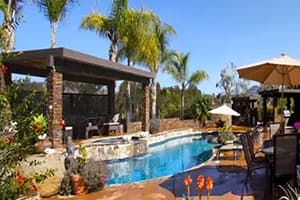 Aton Center is a high-end addiction rehab center situated among the beaches and hills of San Diego. Aton Center offers both traditional treatments as well as holistic and alternative treatments.
Traditional treatments available at Aton Center include:
Medically assisted detox.
Behavioral therapy.
Individualized, one-on-one therapy.
Family therapy.
12-step programs.
Aton Center also features a number of holistic and alternative treatment approaches that include, but are not limited to:
Massage therapy.
Acupuncture.
Breathing and stress reduction training.
Yoga and meditation.
Energy healing.
Eye Movement Desensitization and Reprocessing (EMDR).
Hypnotherapy.
Personal training.
Watsu.
Aton Center also offers dual diagnosis treatment, is exceptionally LGBT friendly, and permits certain insurance plans to cover the entirety of the program payments.
2. Malibu Beach Recovery – Pacific Palisades, California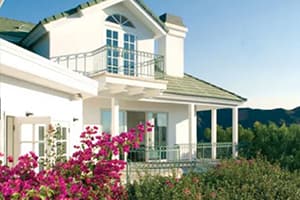 Malibu Beach Recovery is a luxury rehab center located in a breathtaking Southern California setting that overlooks both the Malibu Canyon as well as the Pacific Ocean.
It offers holistic, gender-specific rehab aimed at repairing the brain's reward system. Detox, behavioral therapy, and 12-step programs are provided alongside a range of additional treatment modalities.
Special features unique to Malibu Beach Recovery include:
The Malibu Beach recovery diet.
Yoga.
Creative arts therapy.
Gender-specific treatment.
Pristine views.
Both inpatient and intensive outpatient treatment programs.
Dual diagnosis treatment.
3. Sabino Recovery – Tucson, Arizona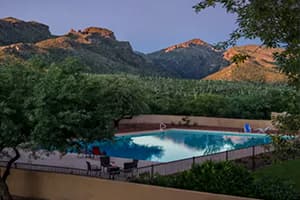 Sabino Recovery offers holistic addiction recovery treatment in the context of the beautiful southwest deserts of Arizona. Treatment at Sabino Recovery is individualized, and offers both luxury and executive services.
In addition to detox, behavioral therapy, dual diagnosis treatment, and other "mainstream medicine" treatment modalities – Sabino Recovery features a range of naturopathic therapies and services to address the issues of trauma and substance abuse, including:
Equine therapy.
Music and sound therapy.
Art and movement therapy.
Sleep lab testing and assessments.
Yoga, massage, and acupuncture.
Eye movement desensitization and reprocessing.
The center also specializes in eating disorder treatment and offers family-specific programs.
4. Acqua Recovery – Midway, Utah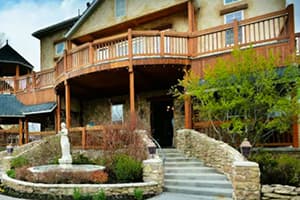 Acqua Recovery is located at a beautiful lakeside setting in Utah among mountains, waterfalls, and streams. The rehab center provides private rooms with holistic addiction recovery treatment that is tailored to each individual's unique needs and circumstances.
In addition to medical detox and therapy, Acqua Recovery's comprehensive program also offers the following:
Dual diagnosis treatment.
Behavioral disorder treatment.
Outpatient services.
Eye movement desensitization and reprocessing (EMDR).
Polyvagal theory and trauma-informed care.
Sober living homes.
Southern U.S.
5. Greenhouse – Dallas, Texas
Greenhouse builds their treatment programs around research-based therapeutic modalities to bring the finest care possible to patients. The center provides:
Motivational interviewing.
Individualized treatment plans.
12-step meetings.
Dual diagnosis treatment.
Detox.
The facility is luxurious in every sense, from the individualized treatment plans offered to the fact that it was built on a former luxury spa retreat. Gourmet meals are served daily and various spa services are offered to help all patients recover in a caring and comfortable environment.
Eastern U.S.
6. Tranquility Woods – Pasadena, Maryland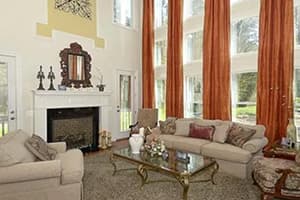 Tranquility Woods – located in a secluded, residential neighborhood in Maryland – blends both traditional and holistic treatment approaches to create an individualized and comprehensive addiction recovery plan.
After guests undergo detox, a 12-step behavioral addiction recovery approach is used. Guests participate in 5-8 hours of one-on-one counseling per week. Private and semi-private rooms are provided, and families of guests may also undergo a weekly family support program.
Additional feature of Tranquility Woods include:
Acupuncture.
Massage therapy.
Dual diagnosis treatment.
7. McLean Hospital — Belmont, Massachusetts
McLean Hospital is the largest psychiatric affiliate of Harvard Medical School and has been helping patients with psychiatric illnesses and chemical dependencies since 1811.
The credentials of the staff adds quality of the program, with PhD level clinical psychologists, board-certified psychiatrists, licensed clinical social workers, registered nurses, and high quality therapists at your disposal.
McLean Hospital a number of services to help with recovery, including:
Detox.
Behavioral disorder treatment.
Outpatient services.
Sober living homes.
Private rooms.
The hospital also encourages family participation and offers leisure activities for patients.
8. Bluff Plantation – Augusta, Georgia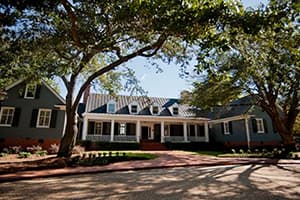 Situated in the wooded countryside of Augusta, Georgia, Bluff Plantation offers an individualized, multidisciplinary, evidence-based treatment plan that incorporates both traditional and holistic therapies.
In addition to detox and behavioral therapy, Buff Plantation treatment also offers:
Equine therapy.
Trauma and Associative Awareness Therapy (AAT).
Malibu Beach Recovery Diet.
Nutrition counseling.
Exercise.
Spiritual care and mindfulness meditation.
Aftercare support.
9. Sunspire Health Hilton Head – Hilton Head, South Carolina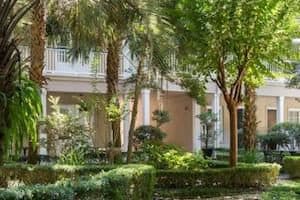 Sunspire Health Hilton Head offers an integrated approach to addiction treatment and utilizes evidence-based clinical interventions in their programs.
The rehab center uses a combination of holistic therapies and abstinence-focused approached to provide patients with well-rounded care and the tools needed for long-term recovery. Guests are encouraged to participate in recreational activities as part of their therapy, including:
Baking.
Attending concerts.
Miniature golf.
Movie outings.
Bowling.
Visiting museums.
Going to the beach.
Located on the beautiful island of Hilton Head, the center itself is a renovated boutique hotel and within walking distance of various sunny beaches and luscious green parks. The serene location allows patients to take in the beauty of the island and the center also boasts attractive gardens and an on-site swimming pool.
10. Saint Jude Executive Retreat – New York, NY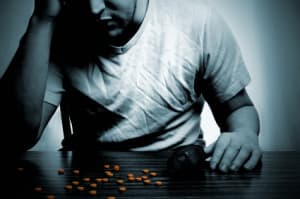 Saint Jude Executive Retreat provides a luxurious, secluded country home rehab center specially designed for those who need extra attention, privacy, and confidentiality. Situated in upstate New York, guests can expect private rooms and a 1:1 staff-to-guest ratio.
The treatment approach at Saint Jude Executive Retreat is a non-12-step, cognitive behavioral learning approach. The program does not view addiction as a disease but rather emphasizes personal responsibility, self-analysis, and self-directed change.
A special program oriented towards families is also available at the center for those with family.
Additional luxury features at Saint Jude Executive Retreat also include:
Massage therapist.
Gourmet chef.
Program facets to consider
Data were collected in 2016 by Recovery Brands asking individuals that were leaving an addiction recovery center what clinic facets they had come to view as top priority things to look for when examining programs. The highest-rated consideration was the center's financial policies, such as financial support, payment options, and insurance accepted. They also reported valuing the facility's offerings (recreation, extra activities, food, etc.) a lot more upon leaving treatment. Individuals considering programs should consider a clinic's monetary policies as well as program offerings to inform their final facility decision. Read More
If you'd like to know whether your insurance may cover the full or partial cost of rehabilitation at one of American Addiction Centers' various rehab centers across the states, simply fill in your information in the form below.
Additional Noteworthy Mentions
From the U.S. to the U.K. and Thailand, below are some additional luxury addiction treatment centers also worth highlighting.
DARA Thailand – Chanthaburi, Thailand
For those on the more adventurous side, DARA Thailand offers holistic luxury addiction treatment on the southeast coast of Thailand. Large, private rooms are offered in this tropical, oceanfront setting – where you can enjoy a range of extra comfort amenities in conjunction with your detox and therapy recovery plan:
Thai massage.
Fitness facilities.
Personal trainers.
Pools.
Tennis court.
Weekly excursions.
Nutritious food.
DARA Thailand's cognitive behavioral therapy accompanies a very individualized treatment approach that continually asks whether or not a particular activity or treatment method will help or detract from your recovery.
Dual diagnosis treatment is also available, for those simultaneously struggling with various medical or mental health conditions. And sober living homes provide those who've finished the recovery program with a comfortable environment that helps support a substance-free lifestyle.
If you are on a budget, you will also appreciate the affordability of DARA Thailand's luxury rehab center.
Reflections Executive – Novato, California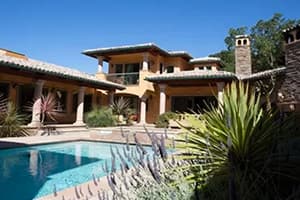 Reflections Executive is an executive luxury rehab facility located just north of San Francisco. The center features a very personalized recovery plan, admitting only six individuals at a time. High-end accommodations and luxe amenities are provided to maximize your comfort and healing throughout recovery.
Special executive rehab services are also offered at Reflections Executive that go beyond those of typical luxury rehabs. These features and services are specially tailored to meet the needs of busy working professionals. Some program highlights include:
Cell phones are welcome.
Electronics are welcome.
Executive accommodations.
In addition to detox and behavioral therapy, Reflections Executive also specializes in dual diagnosis treatment, family therapy, and addressing past trauma and/or pain through Associative Awareness (AAT) Therapy. The center is pet friendly and also offers a sober living home as part of its aftercare services.
The Exclusive Hawaii – Hawaii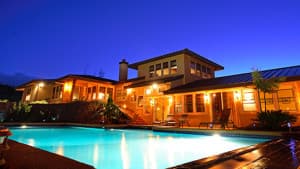 Situated right on the Pacific ocean, among cliffs and tropical foliage – The Exclusive Hawaii addiction treatment center offers luxury addiction treatment and eating disorder treatment in the healing, paradise-like location of Hawaii.
The rehab center is committed to carrying you towards an effective and lasting recovery, where treatment goes beyond just stopping behavior. Treatment is highly individualized, and underlying root causes for addiction are explored and resolved.
The program features a medically supervised, holistic detox approach that also takes into account the emotional and nutritional needs during detox. Private one-on-one and group addiction therapy are provided in addition to relapse prevention and aftercare programs.
The range of amenities and complementary therapies at The Exclusive Hawaii includes:
Fitness programs.
Nutritious and tasty menus.
Mindfulness therapy.
Yoga and meditation.
Massage therapy.
Acupuncture.
The Exclusive Hawaii offers Hawaii's only non-12-step approach to recovery – with the goal of working through the root causes of addiction to set the groundwork for a longer-term recovery from addiction.
The Hills Treatment Center – Los Angeles, California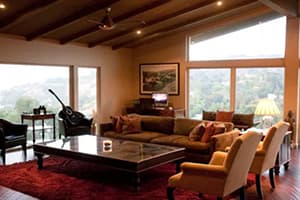 The Hills Treatment Center is a luxury rehab center located among the hills of Southern California. In addition to the standard rehab offerings of detox and behavioral therapy, The Hills Treatment Center also provides a number of additional treatment and therapy techniques, including:
Horticultural therapy.
Motivational Enhancement Therapy (MET).
Narrative therapy.
Solution-focused therapy.
Trauma therapy.
Hypnotherapy.
Systemic family therapy.
Eating disorder treatment.
Dual diagnosis treatment.
Patients may choose to live in a private room or may choose instead to undergo therapy on an outpatient basis. The Hills Treatment Center also accommodates pets, if you are someone who wants or desires to continue caring for your pets throughout your recovery process.
Aftercare with The Hills Treatment Center may also include the option of living in one of the center's sober living homes – where you will be surrounded by an environment that helps support your commitment to a substance-free life.
The Priory Group – UK
The Priory Group is a behavioral health center based in the UK that treats substance and behavioral addictions as well as mental health conditions.
Treatment is offered both on an inpatient and an outpatient basis – and is tailored to your individual needs, based on initial program assessments. The facility is particularly well-equipped for caring for cases of dual diagnosis, in the event that you are struggling with both an addiction as well as a mental health condition.
Priory Group therapy services are extensive and include:
Cognitive behavioral therapy.
Psycho-dynamic therapy – where feelings are explored in a supportive environment.
Psycho-educational workshops – where practical aspects of health, such as eating and food, are emphasized.
Assertiveness therapy.
Creative and experiential groups.
Exercise and activity classes.
Body image therapy.
Occupational therapy.
Speech and language therapy.
Educational and vocational programs.
Eye movement desensitization and reprocessing (EMDR).
Family support groups are also offered, and 12 months of free aftercare is also provided to help recovering individuals stay on track after completing the rehabilitation program.
The Manor – Kettle Moraine, Wisconsin
Luxury addiction recovery at The Manor occurs in the sloping hills and forests of Kettle Moraine, Wisconsin. The facility, itself, is an elegant and grand manor on pristine and secluded grounds – with private rooms as luxurious as a 5-star hotel.
Individualized care from staff accompanies a range of evidence-based therapies. The Manor also offers a plethora of unique high-end comfort amenities, including:
20-seat theater.
Virtual golf.
Two-story library.
Private chef.
In-floor heating.
Swimming pool.
Basketball court.
Tennis court.
Fitness center.
Local walking paths.
The Kusnacht Practice – Zollikon, Switzerland
The Kusnacht Practice is an exclusive luxury rehab center in the beautiful Zollikon, Switzerland – located just southeast of Zurich on Lake Zurich.
Guests experience 6-star Swiss service as they stay in private villas and apartments – with a maid, chef, and butler also assigned to each guest.
Addiction treatment at The Kusnacht Practice is truly multidisciplinary, as an individualized treatment plan is devised after a a period of hospitalized detox and a series of tests that include the following assessment types:
Medical.
Biochemical.
Neurochemical.
Nutritional-lifestyle.
Social-chemical.
Psychological.
Dual diagnosis treatment is provided, and personalized treatment plans may incorporate nutrition, medications, and a range of therapies–including optional family therapy. Each guests is assigned a counselor or personal psychologist for his or her private therapy sessions.
Amenities and complementary therapies include:
Art and music therapy.
Massage.
Yoga.
Meditation.
Alpha-stim sessions.
Acupuncture.
Personal training.
Spa.
Reflexology.
Satori chair sessions.
Crossroads Centre – Antigua
Crossroads Centre – founded by the famous musician Eric Clapton – is a luxury rehab center situated on the scenic island of Antigua.
The center treats addiction as a disease and is passionate about offering a supportive, holistic recovery approach in a serene environment that is free of the stressors and distractions often present in everyday life. Guests may stay from 30 days to 6 months, depending on the needs of the individual in recovery. Low patient-to-staff ratios optimize the quality of care that each individual receives.
In addition to detoxification, individual therapy, and group therapy – the program offers:
Experiential therapy.
Gender-specific therapy.
12-step meetings.
Recovery lectures.
Holistic therapeutic modalities available include:
Nutritional assessments.
Fitness programs.
Yoga.
Spiritual development.
Massage therapy.
Auricular acupuncture.
Participation in a five-day intensive family program is offered at no extra cost to those with a family member or significant other enrolled at Crossroads Centre, and the center's non-profit status helps keep program costs more affordable for recovery individuals.
Get Help Finding a Luxury Addiction Treatment Center
Not sure which luxury addiction rehab center is best for you? Learn more about luxury addiction treatment centers online, or call to speak with a caring recovery advisor who can help direct you to the best luxury rehab center for you.
---
Recommended Articles
Rehab Treatment Guides for other Substances