How and Why Did the Stigma of Addiction Begin?
Chemical dependency can be defined as a chronic, relapsing brain disease – one that's characterized by a compulsive need to seek and use a substance.
While treatment professionals and small part of the general population see substance abuse this way, much of society views addiction quite differently: as a moral and character failing.
A History Lesson on Labeling
So where did peoples' deeply embedded viewpoint on addiction come from? According to the Great Lakes Addiction Technology Transfer Center, this detrimental stance on substance abuse can be traced all the way back to the early 1800's.
A few of the significant markers in the history of addiction stigma include: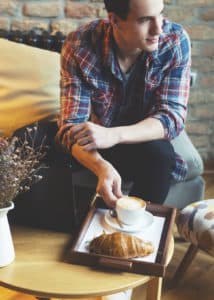 Opiate addicts in the 1800s were almost exclusively characterized in the press as people of color, including African Americans and Chinese immigrants, even though a large segment of white middle- and upper-class women were addicted, as well.
In the early 1900s, alcoholics were described as "moral inferiors." Their children were even labeled as "born criminals" with no ability to determine right from wrong.
In 1914, the Harrison Anti-Narcotic Act was passed and aggressively enforced. This not only criminalized addicts, as well as treating physicians, but also many existing treatment methods.
In the late 1950s and early '60s, many therapeutic communities established to treat substance abuse required applicants to sit quietly for hours before their intake interviews. And in those interviews, applicants were required to admit they were "stupid."
Due to "zero-tolerance" policies, such as the War on Drugs in the 1970s, society's focus shifted from treatment to criminalization as a "solution" to chemical dependency. As a result, incarceration rates (as well as substance abuse rates) have skyrocketed in recent decades.
Changing Perspectives
Even today, in spite of the mountains of evidence proving chemical dependency is a chronic disease, the shame surrounding substance abuse remains very prevalent. This uneducated way of thinking is harmful because it feeds into the vicious cycle of addiction and discourages anyone from seeking treatment. People battling substance abuse issues constantly confront stigma-based roadblocks, whether it's seeking employment, housing, or even health insurance.
The good news is, we can all play a part in chipping away at the negative stigma associated with substance abuse. Here's how:
Get Help: Maintaining drug and alcohol use only perpetuates the stereotypes associated with addiction. Seeking treatment and being transparent throughout the recovery process can help others understand the true nature of chemical dependency, rather than the version they've created in their minds.
Share Your Story: When you're open and honest about your struggles, you connect with people on a deeper level. Others can then see you as a human being, and not just a cliché.
Do Your Research: Learn everything you can about the disease process of drug and alcohol dependency. By fully understanding the disease of chemical dependency, you can educate others, which enables them to see someone with a substance abuse problem as a person worthy of compassion.
Additional Reading:   Why Did the War on Drugs Become a War on Sobriety?
Image Source: iStock