Inpatient Residential Rehab Programs for Parent, Child and Family
Julie, a single mother, has two kids – a five-year-old child and a two-year-old child. She also has a substance abuse problem. What she doesn't have is someone to care for her kids if she goes to rehab.
Julie wants to get help. She wants to get clean and be a better mom to her kids. But how? Who will take her kindergartner to school? Who will feed her children breakfast? Who will take care of their 24/7 needs?
Rehab Treatment Programs for Single Mothers or Fathers
There's good news for those in Julie's shoes. A solution is available: residential family drug treatment. At these facilities, kids are allowed to live at the treatment center with their parents.
Here's how most of these facilities work and what they have to offer single parents: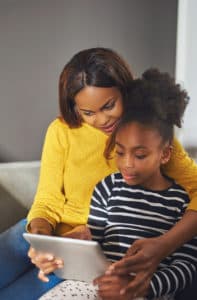 Family Environment: Residential family drug treatment is a longer-term program that allows parents to bring their children with them to the facility. It offers an environment that treats substance abuse and teaches parenting skills, all while keeping the parent and children together. Depending on the program, families can receive help for up to 20 months.
Parenting 101: Family treatment offers a supportive setting to practice new parenting techniques. They typically offer parenting classes, parent/child therapy, therapeutic parent and child activities, and teach healthy discipline methods. Parents are often provided supervised time outside the center to practice these real-world techniques and prepare for clean and sober living with their children.
Holistic Approach: When they leave treatment, parents must to be ready to care for both themselves and their kids. Family programs include efforts to prepare parents for this dual role. Single parents who are struggling with substance abuse have physical, social, mental, and emotional needs. Some of these relate to parenting, while others are personal needs or practical needs, such as employment. Family residential treatment programs use a variety of methods to address these issues. Life skills training, health and nutrition courses, relapse prevention, and support-network building are common solutions. The structured environment includes mandatory chores and other responsibilities to develop healthy habits for day-to-day life and child rearing.
Child-Care: During their residential stay, children receive support as well. Specifics vary by program, but many offer individualized therapy, treatment for children's disorders, and transportation to and from school. Find out more: Preparing Your Children When You Go to Rehab
Take Advantage of Your Family Friendly Rehabilitation Options
For families like Julie and her children, inpatient residential family drug treatment is ideal. Her children are spared the trauma of separation from their mom. With the worry about childcare removed, Julie feels much more motivated to seek addiction treatment. The whole family benefits from the support provided. They can leave rehabilitation treatment with a solid foundation on which to build a life of sobriety together.
If you'd like to know whether your insurance may cover the full or partial cost of rehabilitation at one of American Addiction Centers' various rehab centers across the states, simply fill in your information in the form below.
Additional Reading: