Inspirational Quotes to Help Overcome Drug or Alcohol Addiction
Sometimes, the right words can supply us with the inspiration and strength we desperately need. And let's be honest, inspiration and strength are two vital ingredients for anyone who's considering sobriety.
On a personal level, I know inspirational quotes and phrases have given me strength in the past – especially when I was at my lowest. Those same quotes and phrases have also helped me make the right decisions when I was contemplating major changes in my life.
Inspirational Quotes, Messages and Words to Overcome Addiction
As humans, when things get tough, we have a tendency to fall back into our old (unhealthy) patterns. In order to overcome drug or alcohol addiction – something that takes a lot of hard work and personal dedication – we desperately need support and encouragement. When we read powerful and inspiring quotes, they make sense to us. The words resonate with us internally and have a positive impact; they give us the push we need on our way to becoming our best selves.
If you're sick and tired of being sick and tired and contemplating sobriety, take a look at the five quotes below. They might just inspire you to take the first step towards the rest of your life.
"It won't be like this forever."Addiction makes a person feel hopeless and trapped. It controls us and makes us forget who we used to be. But the path of recovery is a step towards gaining control of your life once again. You no longer have to be a slave to the disease. And with sobriety, it is possible to gain back that sense of freedom you felt you lost so long ago.
"No matter what the situation is, remind yourself "'I have a choice.'"Sobriety is a choice. Ultimately, it's up to us – and us alone – to come out of denial and make the first step towards recovery. Likewise, when we're faced with an unexpected setback or a strong urge to use, we have the power to determine the outcome. Effective treatment can help us identify and overcome our triggers, as well as allow us to make our own decisions about how to respond.
"You are stronger than you think."A lot of us think there's no way we'll ever be able to give up drugs or alcohol, but we underestimate the strength within ourselves. Sure, the easier route may be to give up and go back to our old ways, but we are fully capable of beating this disease once and for all. All it takes is focus, determination, and hard work.
"When everything seems like an uphill struggle, just think of the view from the top."Nobody ever said getting clean was easy, and it takes discipline to maintain it long-term. And while the uphill climb may seem impossible at first, the end result is one of the most rewarding accomplishments you'll ever experience. The reward is regaining your life and reaching your true potential, making the hard work at the beginning totally worth it.
"You're worth it."Many of us suffer from low self-esteem, which, in turn, perpetuates the cycle of addiction. But struggling with an addiction doesn't mean we're incapable, weak, or unworthy. And it certainly doesn't mean we can't change our lives around and move past the disease that has been holding us back. We are all worthy of being happy and of living our lives to the fullest. Embrace your worth as a human being and never settle for anything less than the healthy, happy, and sober life you deserve.
Your Responses
Rehabs.com set out to curate other words of encouragement from our friends on social media. We asked "What gives you strength when you're struggling with addiction?"
Here's how people responded: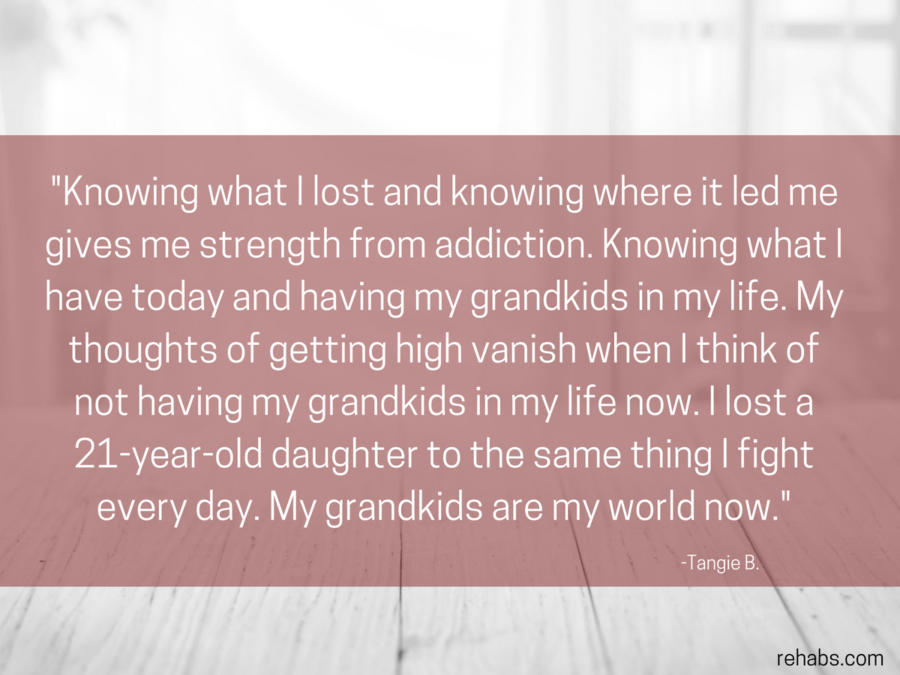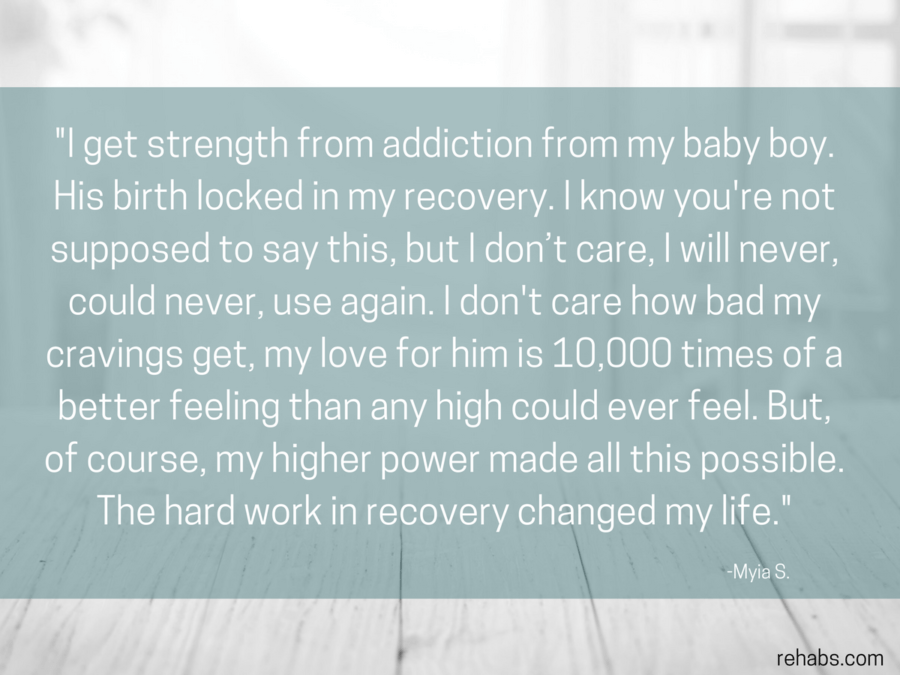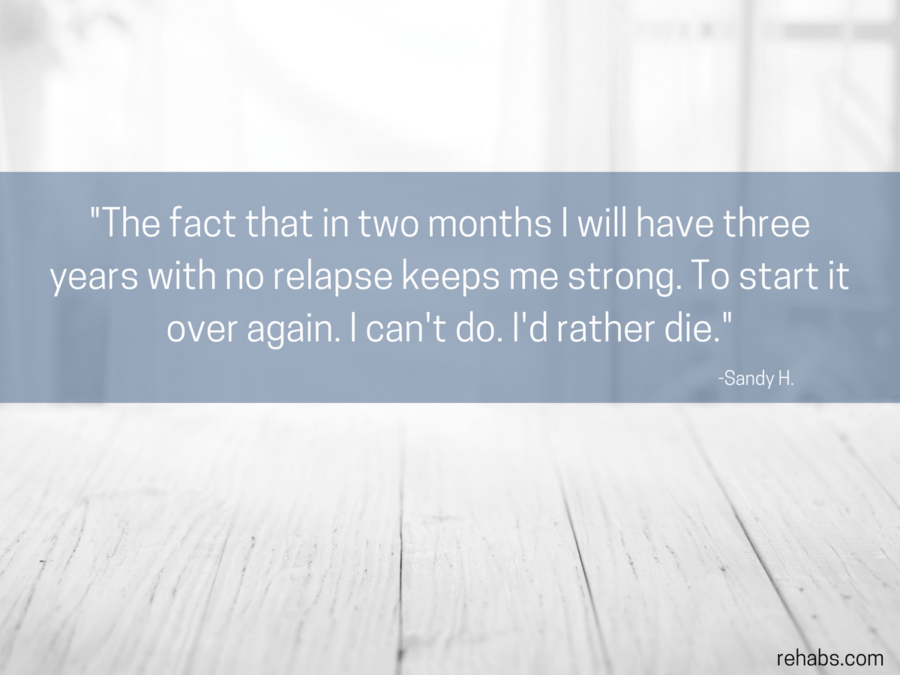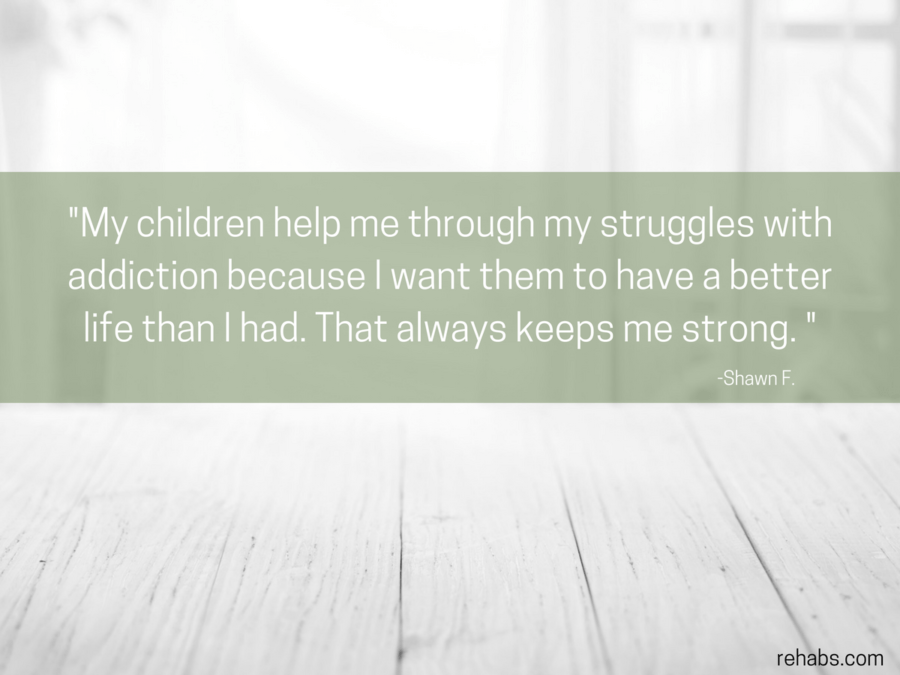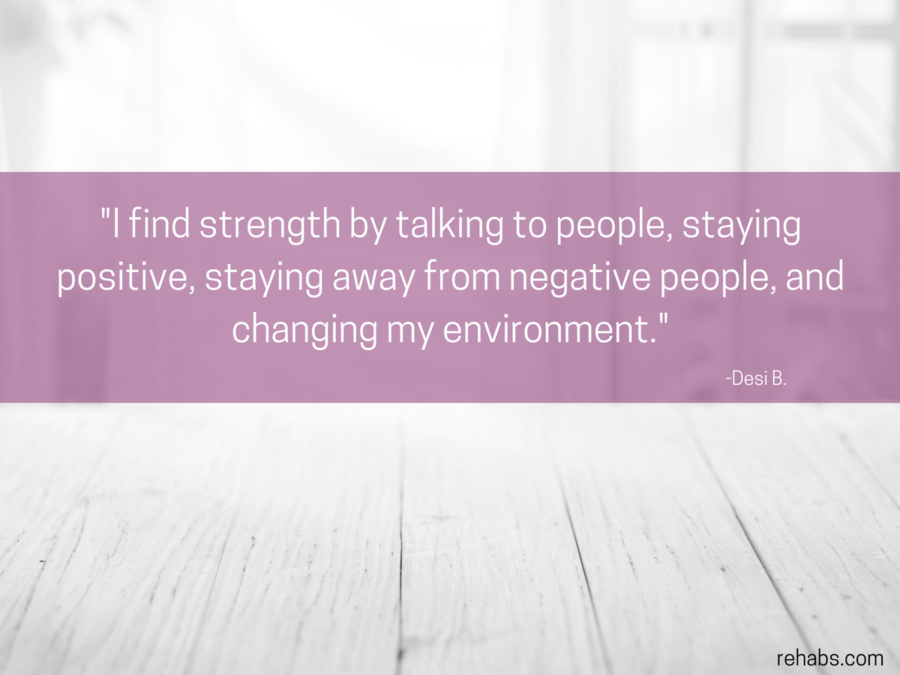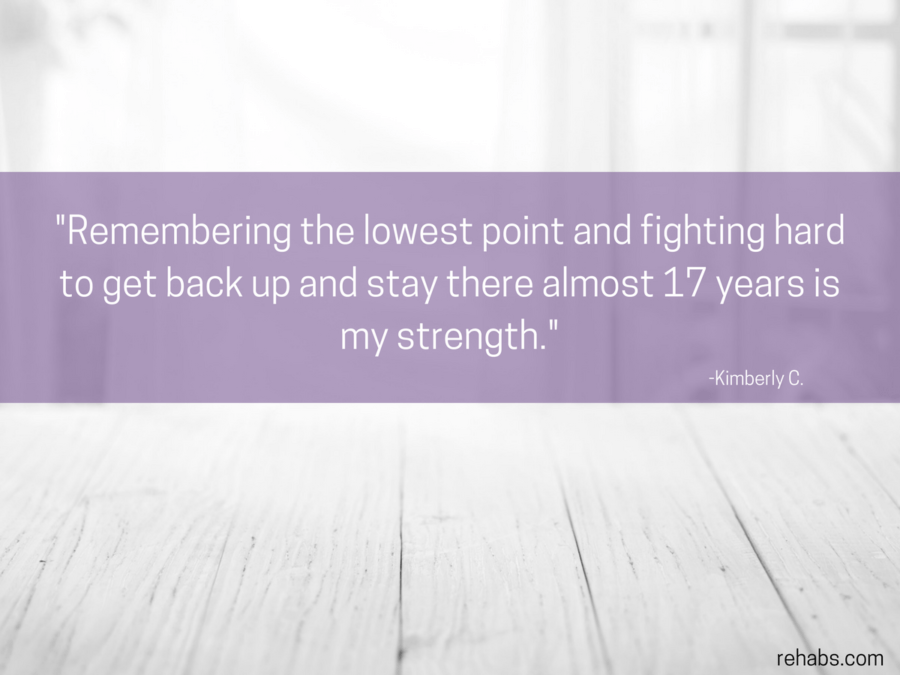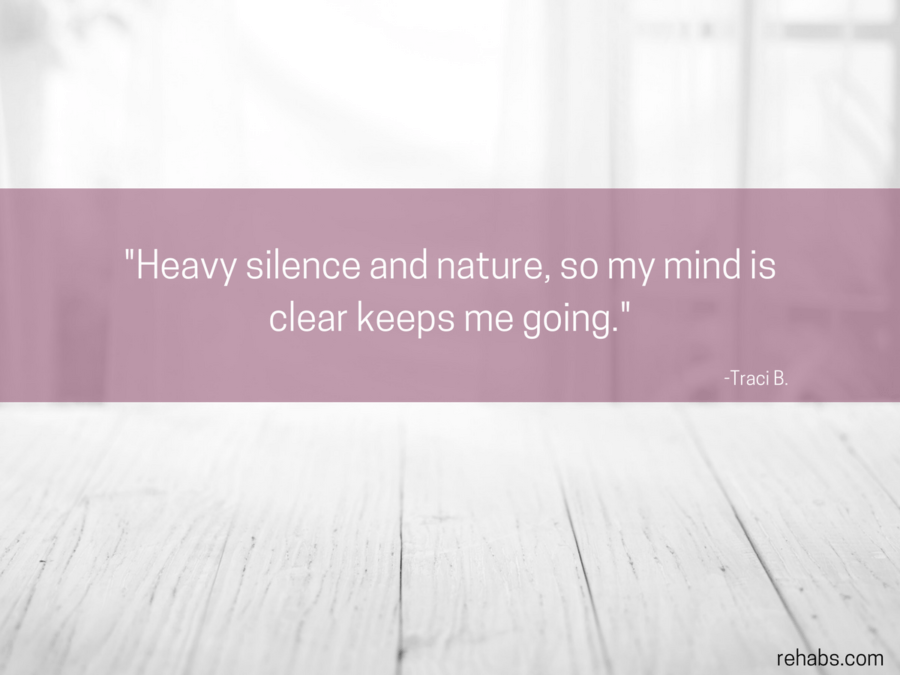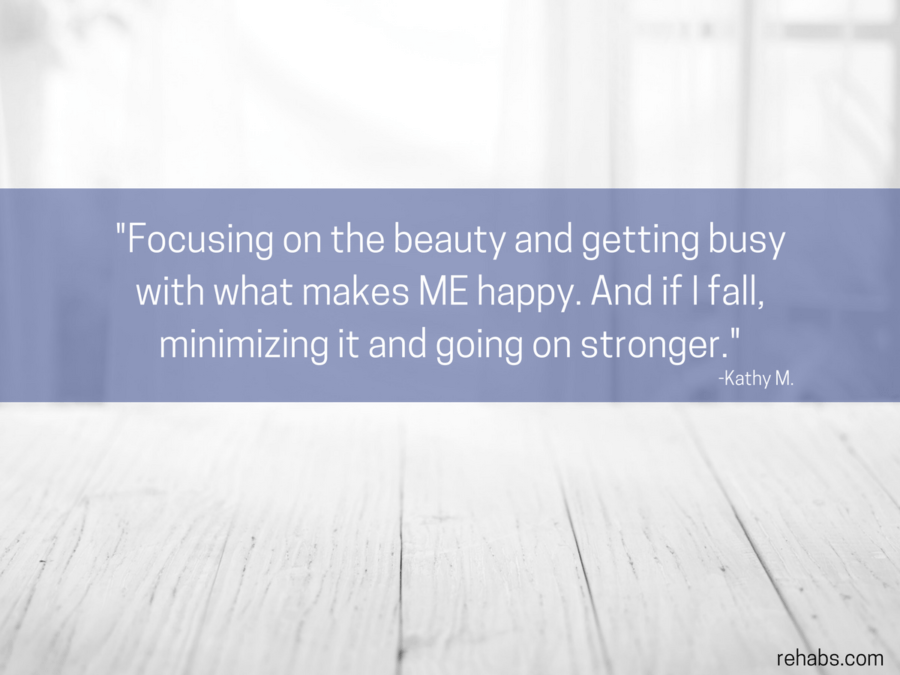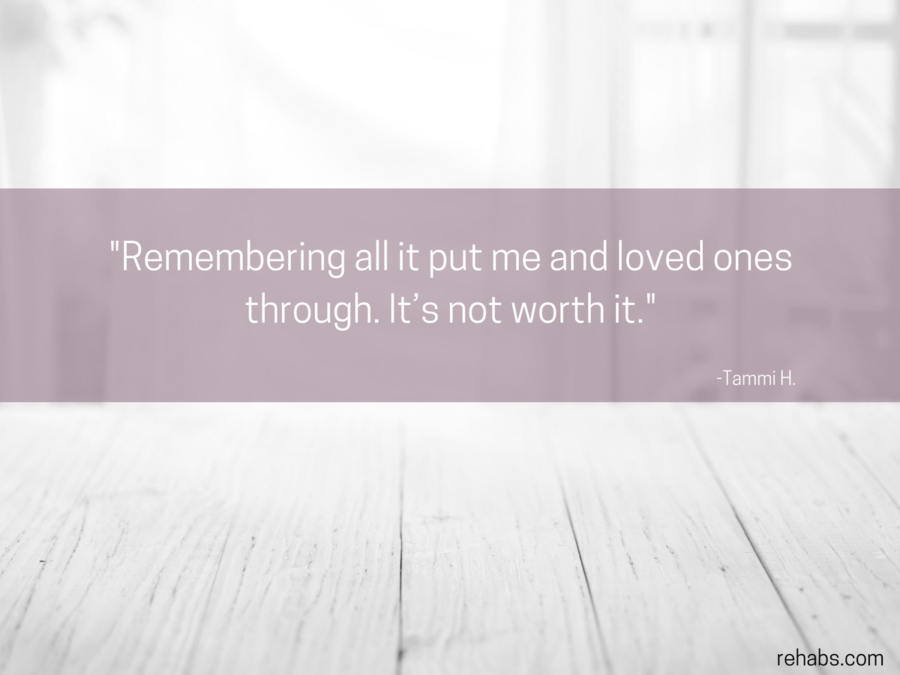 Learn more about the treatment: